Parksville is a city located on the eastern coast of Vancouver Island in British Columbia, Canada. It is situated in the Regional District of Nanaimo and has a population of around 13,000 people. Parksville is known for its beautiful sandy beaches, mild climate, and outdoor recreational opportunities, making it a popular destination for tourists and retirees.
The city hosts several events throughout the year, including the Parksville Beach Festival and the Oceanside Family Health and Wellness Fair. Parksville is also home to a variety of restaurants, shops, and galleries, as well as a vibrant arts and culture scene.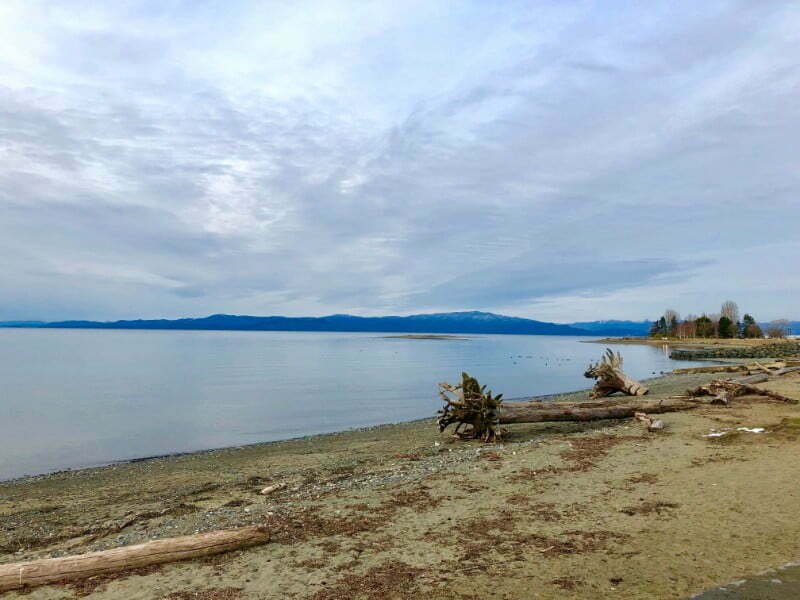 Parksville City Guide: A Brief History Of Parksville, BC
The area has been inhabited by various Coast Salish indigenous groups for thousands of years, including the Qualicum, Snaw-naw-as (Nanoose), and Snuneymuxw peoples, prior to Euro-Canadian settlement.
In 1791, the Spanish were the first Europeans to explore the area, followed by the British Royal Navy's George Vancouver fleet shortly after. The Englishman River, now known as the River of Cranes or herons, was labeled 'Rio de Grullas' on Spanish maps, while French Creek was named 'Punta de Leonardo.'
John Hirst, the first European landholder in the Parksville area, pre-empted 120 hectares (300 acres) of land on both sides of the Englishman River in 1873. However, he never relocated there from Nanaimo, and the River remained an outpost until the turn of the 20th century when a road was built from Nanaimo.
A post office was established in 1877, with mail distributed from Nelson Parks' cabin, the first postmaster and for whom the city is named after. Logging was a significant industry at that time, and the extension of the Esquimalt and Nanaimo (E & N) Railway in 1901 to McBride Junction spurred Parksville's growth and began a tourism boom. Many Vancouver Islanders traveled to Parksville to enjoy the incredible beaches, and as a result, motels, stores, resorts, and campgrounds began to emerge.
The community continued to prosper, and the Village of Parksville was incorporated on June 19, 1945. Parksville became a town on April 1, 1978, and a city on June 1, 1981.
Parksville Top Attractions and Best Places to Visit in British Columbia
Parksville is a popular tourist destination that offers a wide variety of attractions and places to visit. Here are some of the top ones that visitors should consider checking out:
One of the most popular attractions in Parksville is Parksville Beach, which is a picturesque stretch of sand and sea that offers great opportunities for swimming, sunbathing, and beachcombing. There are also many great restaurants and shops nearby where visitors can enjoy a delicious meal or do some shopping.
Another must-see attraction near Parksville is Rathtrevor Beach Provincial Park, which is located just south of the city. This park features a stunning beach, hiking trails, and a campground, making it the perfect place to spend a day or two in nature.
For visitors who are looking to experience the natural beauty of the region, Little Qualicum Falls Provincial Park is a great option. This park boasts a series of breathtaking waterfalls and hiking trails that wind through old-growth forest, providing visitors with a peaceful and relaxing escape from the hustle and bustle of city life.
For those who are interested in learning about the history of the area, the Craig Heritage Park and Museum is a must-visit attraction. This museum showcases the rich history of Parksville and the surrounding region through a variety of exhibits and artifacts.
Milner Gardens and Woodland is another top attraction that visitors to Parksville should consider checking out. This beautiful garden and woodland is located on the grounds of a historic estate and features a wide variety of plants and flowers, making it the perfect place to enjoy a peaceful and relaxing afternoon.
Other popular attractions near Parksville include Englishman River Falls Provincial Park, Coombs Market, Cathedral Grove, Horne Lake Caves Provincial Park, and Paradise Fun Park. Each of these attractions offers a unique and exciting experience that visitors are sure to enjoy.
Top 10 Things To Do in Parksville, Canada For Visitors
Here are the top 10 things to do in Parksville and Qualicum Beach:
Visit Rathtrevor Beach Provincial Park: This park is known for its sandy beaches and beautiful sunsets. It also offers plenty of outdoor activities, such as hiking, biking, and camping.
Explore Englishman River Falls Provincial Park: This park features a series of cascading waterfalls and offers hiking trails and picnic areas.
Go caving at Horne Lake Caves Provincial Park: This park is known for its underground cave system that offers guided tours and adventure activities such as rock climbing and zip-lining.
Visit the Craig Heritage Park and Museum: This museum showcases the history of Parksville and offers guided tours and interactive exhibits.
Take a stroll through the North Island Wildlife Recovery Centre: This wildlife center is home to various species of animals, including eagles, bears, and owls, and offers guided tours and educational programs.
Go fishing at French Creek Harbour: This fishing village offers an opportunity to catch salmon, halibut, and cod, and offers boat rentals and charters.
Take a scenic drive along the Oceanside Route: This route offers stunning views of the coast and passes through various parks and attractions.
Play a round of golf at one of the many golf courses in the area: Parksville is home to several golf courses, including the Fairwinds Golf Course and the Morningstar Golf Course.
Visit the Qualicum Beach Farmers Market: This market offers fresh produce, crafts, and local goods and is held every Saturday during the summer months.
Relax at the Parksville Beach: This beach is known for its soft sand, clear waters, and scenic views, and offers plenty of opportunities for swimming, sunbathing, and beachcombing.
What To Eat and Drink at Restaurants in Parksville, BC
Here are some of the top restaurants in Parksville and Qualicum Beach:
Black Goose Inn: This historic inn features a cozy dining room and serves a variety of dishes, including seafood, steak, and pasta.
Lefty's Fresh Food: This casual restaurant offers healthy and delicious food made with fresh, locally sourced ingredients. They also offer vegetarian and vegan options.
Mekong River Restaurant: This family-owned restaurant serves authentic Vietnamese cuisine, including pho, spring rolls, and vermicelli bowls.
Realm Food Co.: This cozy cafe serves organic, locally sourced food, including salads, sandwiches, and baked goods.
Pacific Brimm Cafe & Catering: This cafe serves breakfast and lunch and features locally roasted coffee and a variety of baked goods.
Smoke 'N Water Restaurant: This waterfront restaurant offers a diverse menu that includes seafood, steak, pasta, and pizza. They also feature live music on weekends.
Beach House Cafe: This casual restaurant is located on the beach and serves breakfast, lunch, and dinner. They offer a variety of dishes, including seafood, burgers, and salads.
Micky J's Bar and Grill: This lively sports bar offers a variety of pub food, including wings, burgers, and nachos.
Island SodaWorks: This unique restaurant serves classic diner fare, including burgers, hot dogs, and milkshakes. They also feature a soda fountain that serves handcrafted sodas.
Tours For Visitors To Parksville, Vancouver Island
Here are some of the top tours for visitors to Parksville and Qualicum Beach:
Tidal Treasures Beachcombing Tour: This guided tour takes visitors to Rathtrevor Beach to explore the tide pools and search for shells and other treasures.
Horne Lake Caves Adventure Tours: This guided tour takes visitors on an underground adventure through the caves, featuring spelunking, rappelling, and zip-lining.
Deep Bay Marine Field Station Tour: This educational tour takes visitors through the research and teaching facilities at the marine field station and offers a hands-on experience with local marine life.
Parksville & Qualicum Beach Art Studio tour: This self-guided tour takes visitors to various art studios in the area to meet local artists and view their work.
Heritage Forest Guided Walking Tour: This guided tour takes visitors through the forested trails of the Heritage Forest, which is home to old-growth Douglas Fir trees and unique wildlife.
Parksville Accommodations Guide: Hotels, Guesthouses and Hostels
Looking for a place to stay in Parksville, Qualicum Beach or Bowser? Here's a guide to help you find the perfect accommodations for your trip.
Resorts and Hotels: Parksville has several resorts and hotels offering a range of amenities such as spas, swimming pools, beach access, and more. Some of the popular resorts and hotels in Parksville include Tigh-Na-Mara Seaside Spa Resort, Beach Club Resort, and Ocean Sands Resort.
Vacation Rentals: If you're looking for a more homey feel, vacation rentals can be a great option. You can find cottages, apartments, and houses for rent through platforms like Airbnb and VRBO.
Campgrounds and RV Parks: Parksville is surrounded by beautiful natural surroundings, and camping is a great way to experience it. There are several campgrounds and RV parks in the area, such as Rathtrevor Beach Provincial Park, Park Sands Beach Resort, and Surfside RV Resort.
Bed and Breakfasts: If you're looking for a more personalized experience, a bed and breakfast might be the way to go. Parksville has several bed and breakfast options, such as Cedar Song B&B, Riverside Resort, and Island View B&B.
Hostels: If you're on a budget or traveling solo, hostels can be a great option. There is one hostel in Parksville called the Shady Shores Beach Resort.
No matter what your accommodation needs are, Parksville has something to offer. Book your stay and get ready to enjoy all that this beautiful coastal city has to offer.
Day Trips From Parksville, Canada
If you're visiting Parksville and looking to explore the surrounding area, here are some day trip ideas:
Cathedral Grove: Located just a short drive from Parksville, Cathedral Grove is a must-see destination for nature lovers. This old-growth forest is home to some of the tallest and oldest trees in Canada, some of which are over 800 years old. It's not far from Port Alberni.
Coombs Country Market: This unique market is located just a 15-minute drive from Parksville and is home to a herd of goats that live on the roof of the market! In addition to the goats, the market offers a variety of local goods, including fresh produce, baked goods, and artisan crafts.
Qualicum Beach: Just a 10-minute drive from Parksville, Qualicum Beach is a quaint seaside town that is perfect for a day trip. Take a stroll along the beach, visit the local shops and galleries, or enjoy a meal at one of the many restaurants in the area.
Horne Lake Caves: For the adventurous traveler, a trip to Horne Lake Caves is a must-do. Explore the caves on a guided tour, and marvel at the stunning underground rock formations.
Mount Washington Alpine Resort: If you're visiting Parksville in the winter, a day trip to Mount Washington Alpine Resort is a must. This ski resort offers a variety of runs for all skill levels, as well as snowshoeing and other winter activities.
These are just a few of the many day trip options available from Parksville. With so much to see and do in the surrounding area, you'll have no shortage of adventures to choose from!
Parksville Transportation Guide
Parksville, located on Vancouver Island, has various transportation options to get around the area and to other nearby destinations. Here is a guide to transportation in Parksville:
Car Rentals: Visitors can rent a car from various car rental companies located at Nanaimo Airport, including National, Hertz, and Budget.
Taxi Services: Taxi services are available in Parksville, including Oceanside Taxi, Parksville-Qualicum Beach Taxi, and Arrowsmith Taxi.
Public Transportation: The Regional District of Nanaimo offers public transportation services through BC Transit. The local bus service runs between Parksville and Nanaimo, with several stops along the way.
Bicycle Rentals: Bicycles can be rented from various rental shops in Parksville, including Arrowsmith Bikes and Island Cycle.
Shuttle Services: Shuttle services are available to and from the Nanaimo Airport and to other destinations on Vancouver Island, such as Tofino and Victoria.
Walk: Parksville is a pedestrian-friendly town, and many of the main attractions are within walking distance of each other.
Overall, there are several options for transportation in Parksville, whether it be renting a car, taking a taxi, using public transportation, renting a bike, or simply walking.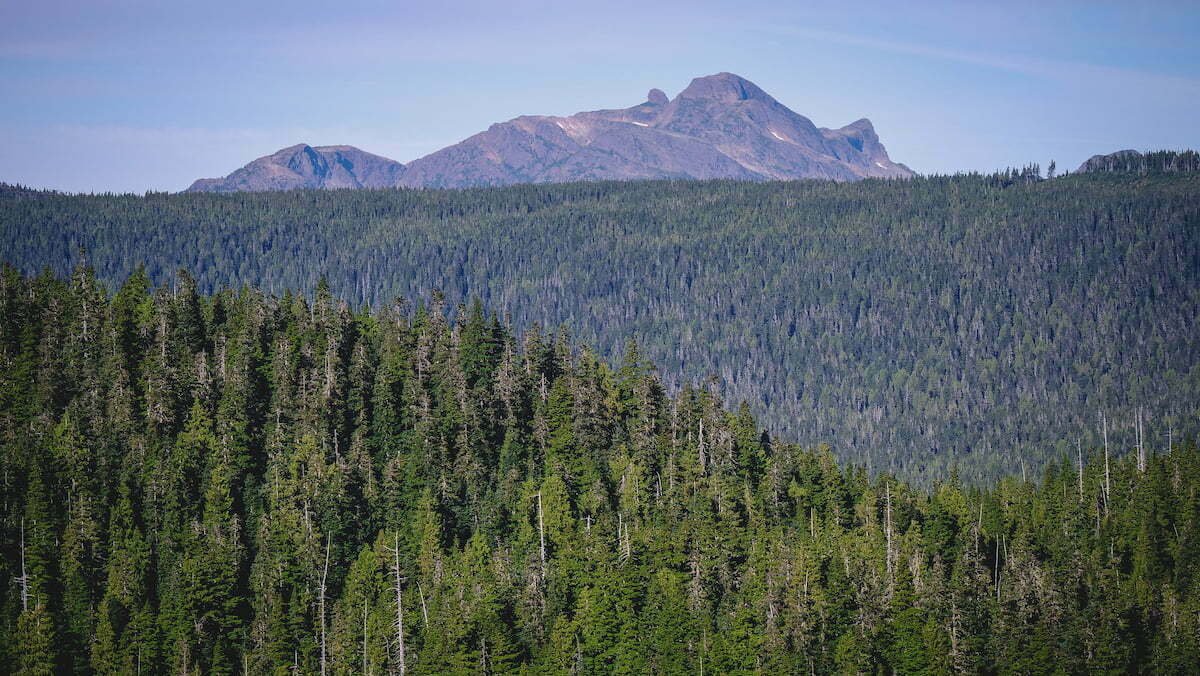 Where To Visit After Your Trip To Parksville?
After visiting Parksville, there are many exciting destinations nearby that you may want to explore. Here are some recommendations:
Tofino: Located on the west coast of Vancouver Island, Tofino is a popular tourist destination known for its stunning beaches, surfing, and whale watching. The drive from Parksville to Tofino is about 3 hours, but the scenery along the way is breathtaking.
Victoria: The capital city of British Columbia, Victoria is a charming city with a British colonial feel. The city is known for its historic buildings, gardens, and whale watching tours. The drive from Parksville to Victoria takes approximately 2 hours.
Nanaimo: The second-largest city on Vancouver Island, Nanaimo offers a range of outdoor activities, including hiking, fishing, and kayaking. The city also has a historic downtown area and is known for its delicious Nanaimo bars. Nanaimo is located only a 30-minute drive from Parksville.
Hornby Island: Located off the east coast of Vancouver Island, Hornby Island is a beautiful and peaceful destination known for its white sand beaches, clear waters, and laid-back lifestyle. The island is accessible by ferry from Buckley Bay, which is a one-hour drive from Parksville.
Comox Valley: Located about an hour north of Parksville, the Comox Valley offers a range of outdoor activities, including hiking, skiing, and fishing. The valley is also known for its local produce, wineries, and craft breweries.
Gold River: Located on the west coast of Vancouver Island, Gold River is a small community surrounded by mountains, lakes, and forests. It's a great place for outdoor activities like hiking, fishing, and kayaking.
Port Alice: This remote village is situated on the northern tip of Vancouver Island and offers stunning views of the ocean and surrounding mountains. Visitors can enjoy hiking, fishing, and wildlife watching.
Port Hardy: Port Hardy is the largest community on the northern end of Vancouver Island and is known for its beautiful coastal scenery, wildlife viewing opportunities, and outdoor activities such as fishing and kayaking.
Sointula: Sointula is a small, picturesque village on Malcolm Island, just a short ferry ride from Vancouver Island. It was founded by Finnish settlers in 1901 and has a rich cultural history. Visitors can explore the village, hike in the nearby forests, and enjoy outdoor activities like kayaking and fishing.
Alert Bay: Located on Cormorant Island, Alert Bay is a small First Nations community with a rich cultural heritage. Visitors can explore the local museum and cultural center, watch traditional dances and ceremonies, and enjoy outdoor activities like hiking and kayaking.
These are just a few of the many destinations to consider visiting after your trip to Parksville. Whether you're interested in outdoor activities, stunning scenery, or local culture, Vancouver Island has something for everyone.
Parksville Travel Guide: Final Thoughts
Parksville is a charming and picturesque town on Vancouver Island that offers visitors a variety of activities and attractions. From its beautiful beaches and parks to its lively festivals and events, there is always something to see and do in Parksville. The town's rich history and natural beauty make it a perfect destination for travelers seeking a relaxing and enjoyable vacation.
Whether you're looking for outdoor adventures, cultural experiences, or simply a quiet getaway, Parksville has something for everyone. So, if you're planning a trip to Vancouver Island, be sure to include Parksville in your itinerary, and you won't be disappointed!
In Parksville's land of endless skies, The beachfront stretches far and wide, Where waves meet sand and seagulls fly, A sight that fills the heart with pride.
The air is pure, the scenery grand, A perfect spot to just unwind, With lush green parks on every hand, A peaceful haven for the mind.
The town's rich history weaves a tale, Of indigenous groups and settlers brave, Whose legacy still echoes and prevails, A story that the land engraves.
So come, oh traveler, to this place, Where nature's beauty reigns supreme, And leave behind the rush and chase, And find within, a tranquil dream.