Welcome to my travel blog directory list.  I've spent a ridiculous amount of time trying to curate the best travel blogs and top travel sites out there today in the most comprehensive travel directory featuring the top travel links.  If you have a travel blog and would like to be featured on this site please refer to the information at the bottom of this page.  Whether you're looking for travel tips, travel advice, travel narrative, travel stories, travel inspiration, travel guides, travel advice, travel photos, travel videos or something else, I'm quite confident you'll find it right here:
Would you like to have your travel blog included on my travel blog directory?
Please scroll down to the bottom of the page to find out more information.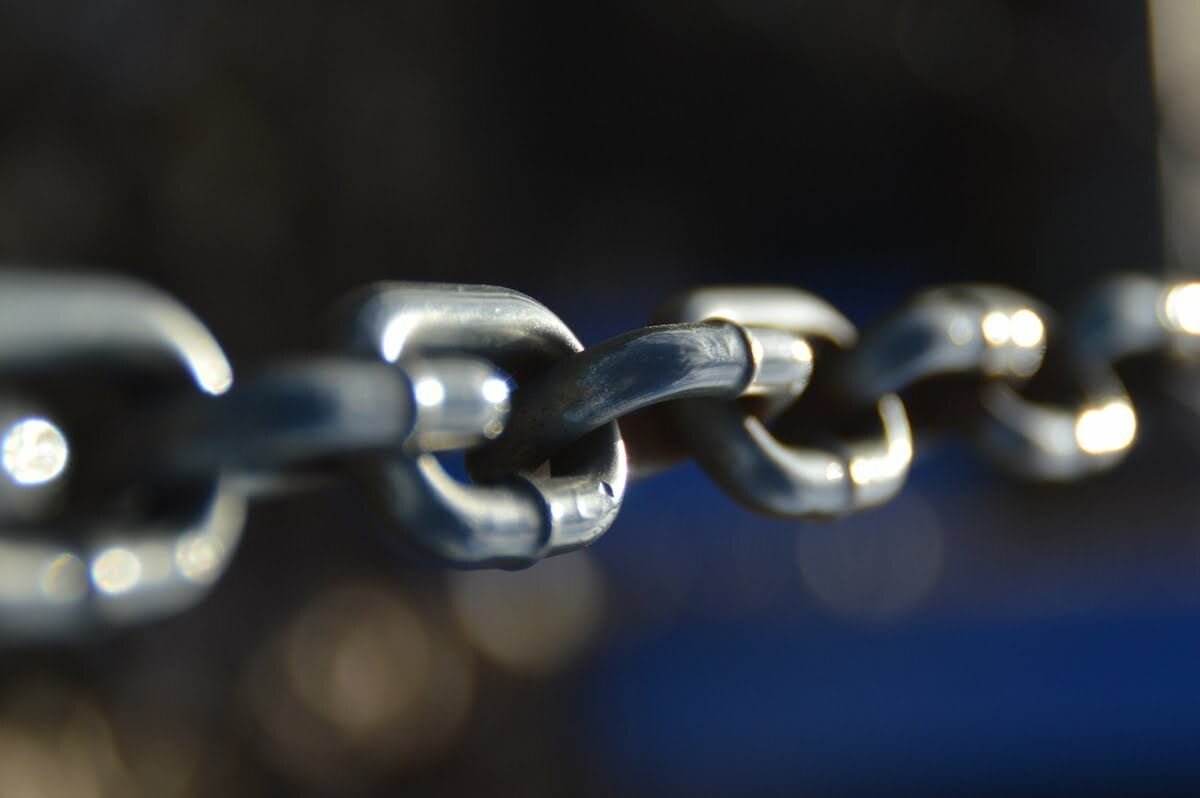 Welcome to our curated directory of travel blogs, a digital haven for wanderlust-filled souls seeking inspiration, practical advice, and captivating stories from around the globe. Within this collection of diverse travel blogs, you'll find a wealth of firsthand experiences, travel tips, destination guides, and immersive narratives that transport you to the far corners of the world.
Our directory features a wide array of travel blogs, each with its own unique perspective, focus, and writing style. Whether you're dreaming of embarking on a solo adventure, seeking family-friendly travel ideas, or craving off-the-beaten-path destinations, our directory is your gateway to discovering the perfect travel blog that resonates with your wanderlust.
Unleash your inner explorer as you dive into the virtual pages of these blogs, where intrepid travelers share their personal journeys, showcasing the transformative power of travel. From breathtaking natural landscapes to bustling cityscapes, cultural encounters, culinary delights, and exhilarating adventures, these blogs serve as windows into the world's most captivating destinations.
Immerse yourself in captivating travel narratives that whisk you away to remote islands, ancient ruins, bustling markets, and vibrant festivals. Allow the vivid descriptions, stunning photography, and insider tips to ignite your imagination, providing a glimpse into the essence and spirit of each destination.
In addition to the enchanting tales, our directory also offers practical insights, travel itineraries, budgeting advice, packing tips, and essential resources to help you plan your own extraordinary journeys. From solo travel guides to detailed city-specific recommendations, our collection empowers you to craft your own unique travel experiences with confidence and ease.
We understand that each traveler is on a personal quest for connection, discovery, and self-enrichment. That's why our directory encompasses a diverse range of voices, perspectives, and travel styles, ensuring there is something for everyone. Whether you're an adrenaline junkie seeking thrilling adventures, a culture enthusiast delving into local customs, or a food lover exploring the culinary landscapes of the world, our curated selection of travel blogs has you covered.
So, grab a cup of coffee, sit back, and allow the words and images to transport you to the enchanting corners of our world. Let the collective wisdom of these travel blogs inspire you, inform you, and ignite your wanderlust. The possibilities are endless, and your journey begins here, in the pages of our travel blog directory, where the world is just a click away.
Travel Blog Directory: The Best Travel Sites and Top Travel Links
Here are the best travel bloggers sorted in alphabetical order:
Best Travel Blogs: A
1000 Lonely Places – A travel site featuring top holiday destinations for all kinds of travellers, backpackers and/or digital nomads
25 Travels – Travel blog of a man on a mission to travel, observe and take in as much as he possibly can during extended rtw journeys
360 Global Travel – Travel covered from every degree.  This site shows you truly how to enjoy around the world adventures with a twist
Aaron's Worldwide Adventures – Unlikely places.  Ultimate Experiences.  Aaron has a fantastic travel blog worth checking out frequently
A Backpacker's Tale – Hitting the road bumps, so you don't have to experience them.  A site by backpackers for backpackers.  Totally rad
Abroadable – Your source on the move
A Capricious Compass – Travel and experience blog by Lavina
A Crafty Traveler – Amanda is a Canadian living in the UK, discovering new things daily.  Her site is an excellent source of travel tips
A Cruising Couple – Dan and Casey are two lovebirds slowly, indefinitely traveling the world
Active Planet Travels – Backpacking around the world with a sense of purpose and determination.  This site is highly inspirational
A Dangerous Business – Shines the spotlight on a world nomad or travel blogger.  Amanda has a top travel blog that is worth perusing
ADayTrip.com – Exploring every corner of New England with a goal of sharing off the beaten places, great travel tips and guide
Adrian's Travel Tales – Solo world traveler
Adventure Travel & Hiking – Tim Moon's, Adventure Strong travel blog, takes you on a journey to explores the world, one trail at a time.
Adventure Vacations Blog – A travel blog geared towards those with adventurous spirits while on vacation
Adventurous Miriam – One girl, her passion and a whole lot of traveling
Adventurous Travels – For those passionate about travel to off the beaten path destinations
Africa Travel Information Blog – Information on African safaris, tourism and travel
Ageless Globe Travels – Jim & Susan love the adventure of independent travel without the limitations of organized tours
A Girl And Her Travels – Follow Polly as she travels and teaches in Russia
Alex in Wanderland – Working and playing around the world.  Alex has a wonderful travel site that will surely inspire and help others
Ali's Adventures – Winding my way through the 7 continents of the world and sharing all of the travel experiences along with tips and advice
A Little Adrift – World travel stories sharing culture, perspective and insights.  A phenomenal travel blog with an emphasis on food & culture
All Colores – The travel blog, All Colores, celebrates the everyday and extraordinaire joys of life through travel
All Out Adventure Travel – The outdoor adventure travels road diary
America For Travelers – A destination guide for those traveling in America.  All of the best information for anyone travelling in the USA soon
America Travel Destination Guide – Your destination guide to travel all over America.  Discovering the best America offers in terms of culture
American Travel Blogger – A blog featuring tales from the USA and beyond
Am I There Yet? – A travel blog that asks the all important question:  "Am I there yet?" An inspiring travel site featuring great information
Ana Travels – Ana from Argentina travels and lives in other cities.  Her site chronicles her journeys and inspires others to do the same
Andy Goes to Asia – A travel blog Asia style
AngloItalian, Follow Us – Backpacking couple blog about their favourite travel subjects including destinations, travel photos and advice
Anywhere But Home – A travel photography blog.  One of the top travel blogs for things related to anywhere but home.
A Place To Search  – The best places to search for travel.  This is the travel site highlighting some of the places to search for travel and culture
Arctic Nomad – For a nomad travel is a lifestyle not a hobby.  This site showcases the best in travel and backpacking adventures on the road
Around The World in 80 Jobs – Turner travels the world, hustling to find interesting jobs.  Around the world in 80 jobs chronicles all of this
Around the World "L" – 6-foot tall Boston English Teacher, learning through travel.  Her site showcases travel and her passion for teaching
Around This World – A great travel blog showcasing stories, events and tips from around the globe
Asia Travel Tales – Asia Travel Tales Blog covers all of the best travel tales, tips and advice from all over Asia to inspire and encourage others
Aspiring Backpacker – The one site you need if you're suffering from wanderlust.  The aspiring backpacker is one who has itchy feet
As We Travel – Travel blog for young travelers going on a RTW trip.  One of the top travel sites for fantastic travel videos and great advice
A Taste For Travel – A site for those passionate about travelling around the world.  A taste for travel will leave you hungry for more travel info
A Travel Couple – Follow Scott and Rachel as they travel around the world together
A Traveller's Journey – Nico is a world traveller who is passionate about learning languages.  Notice how Nico shines with his energy
Aussie on the Road – One Aussie guy's travels around Australia & the world.  Chris shares his quirky adventures and personal travel stories
Authentic Food Quest – Claire and Rosemary experience authentic food around the world
A Wandering Sole – Travel blog, backpacking advice & marathon running.  This is the travel site that chronicles beyond just travel
A Week at the Beach – Travel industry insider uncovering the best of Mexico and the Caribbean
Best Travel Sites: B
Bacon is Magic – Ayngelina travelled solo through Latin America and is now continuing her journeys around the world.
Backpack Diary – A couple's travel blog
Backpacker Banter – A travel blog providing reviews, advice and banter for around the world travel by a travelling surfer eager to explore
Backpacker Crush – Your haven't seen the hottest things on the road until you've checked out this travel blog featuring rtw studs and hot stuff
Backpacking Bali – Bali is one of the most famous islands in SE Asia.  Check out this wonderful guide to find out why this is the jewel of Indonesia
Backpacking Diplomacy – Andy's travel blog shares culture, stories, travel tips and more
Backpacking Travel Blog – Audrey and Samuel share their backpacking adventures in the form of stunning HD photography and travel videos rtw
Backpacking in China – (Backpacking travel blog and guide for budget travelers in China)
Backpacking in New Zealand  – The ultimate guide to travel and holidays in New Zealand from Backpacking Matt with tips, information and more
Backpacking Holidays – Holidays around the world catered specifically for the avid backpacker.  Backpacking essential tips, stories and guides
Backpackingman – Travel the world with Jonny
Backpacking Travel TV – Samuel and Audrey share their adventures around the world in the form of quirky travel videos that hopefully inspire
Backpack Me – This incredible travel resource will have you covered from A to Z.  Come peruse through the great tips and advice on offer here
Backpacks and Bunkbeds – A backpacking journal with a focus on quirky and off beat locations.  Aside from this you'll find great advice and tips
Bamboo Butterfly – A travel site from a traveler, writer and ESL teacher who is from Chicago but calls the world her home.
Banana Roti – A travel blog with a specific emphasis on great food that fits the budget backpacker lifestyle.  For exotic foods worth trying
Banker in the Sun – Banker by day, wordsmith by night, nomadic explorer of places near and far
Beers & Beans – A wonderful travel site from Beth and Randy, a travelling photographer and journalist duo who loves to explore far off corners
Belize Adventure – Belize is such an under-rated place to visit.  Great information related to travel, tips, advice and guides to make your trip rad
Be My Travel Muse – If you want travel advice come check out Be My Travel Muse.  The blog will no doubt give you a wealth of information
Be On The Road – A wonderful travel site featuring travel & photography with Sankara Subramanian.  It will surely inspire you to be on the road
Berlin Experiences – a travel and history blog all about the city of Berlin
Best Shopping Destinations – A great resource for travelers who love to shop around the world
Beyond Cebu – Go Beyond Travel
Beyond My Front Door – Anwar shares his travel adventures from a life over the threshold
Big World Small Budget – Traveling around the world doesn't have to necessarily be expensive as this travel blog shows you how to get value
Bikethe.us – Jungle – travel and urbex blog
Bitten by the Travel Bug – For those who haven't been bitten by the travel blog it's worth checking out this site.
Bizarre Foods of the World – A travel site that chronicles the most unique, bizarre and outrageous dining options from around the world.
Boarding Today – A travel and photography blog by Koen Blanquart
Blonde Gypsy – Larissa runs an incredibly quirky travel blog that will surely inspire one to want to live the life of a wandering gypsy
Blondie at Worldz End – Blondie is on a mission to reach the worldz end.  A travel blog featuring great stories and travel narrative
Bohemian Trails – The best travel tips, stories and advice for the Bohemian style traveller.  Come follow the trails of inspired travellers
Bohemian Traveler – The Bohemian traveler will encourage you to travel more, experience & live more to make the most of your travels
Bold Travel – Adventure travel photography and activity guides by Adam and Meghan
BookmarkTravel.com – A curated directory of useful travel sites, travel videos, photos, and news.
Borderless Travels – Yak is an experienced around the world traveller who has checked off more than 30 countries over a series of trips
Boreding Pass – Original Travel Photography From One Guy's Journey Around The World
Born 2 Travel – Travel information and advice that will help you plan your next journy – in both Italian and English
Breakaway Backpacker – For those who are willing to take a chance, take a risk, make a break & break away this is the site for you
Bren On The Road – Travel stories, insights and tips for helping you travel safely and cheaply
Bridges and Balloons – This wonderful travel blog features the dynamic duo of Victoria and Steve, a couple of digital nomads from London
BrightEyeBlog – Lifestyle, travel, beauty
Britain For Travellers – If you're looking for the best travel tips, advice and guides for travel in Britain check out this site for information
Britain Outdoors – Britain is an incredible region worth exploring.  Nothing is better than getting outside & checking out outdoor activities
Britain Travel Destination Guide – For the most comprehensive travel guides and travel tips for all things related to travel in Great Britain
Broken Jaw Travel – The backpacking lifestyle with articles featuring equal parts information and comedy
Bruised Passports – An offbeat travel and bohemian fashion blog by Savi and Vid
Bucket List Journey – A travel blog featuring fantastic list worthy experiences in travel, food, and adventure that will surely inspire
Budget Travel Adventures – A budget travel guide that teaches you how to experience the most out of your trip without spending too much
Budget Travel Talk – A travel blog where one can find out how to big trips without spending big amounts of money for the budget traveler
Budget Travel Tips – Budget travel tips that will give you a wealth of resources related to travelling as a frugal and informed traveller today
Budget Travel Tips  (A blog for the budget traveler with tips for saving money and budget destination)
Budget Travelers Sandbox – Few travel sites offer as many great tips and advice related to budget travel.  Come check out the sandbox
Budget Travel Intentions – For all of the best budget ideas that will make your journey the best value possible.  Wonderful advice
Burger Abroad – Vegan solo travel inspiration and tips
Butterfly Diary – A travel blog that also focussed on fashion and beauty.  If you enjoy lovely things you'll find this blog irresistibly good
Top Travel Sites: C
Caffeinated Traveller – An incredible traveller who is addicted to coffee and rtw trips.  Find out more by checking out the caffeinated travel site
Camels & Chocolate – A wonderful around the world travel blog from a confessed travel addict.  Help fuel your travel addiction by visiting now
Camper Van Trips – Some of the best camper van trips and holidays from around the world can be found here on this great travel site and blog
Candice does the World – Candice shows you how she does the world.
Canucking Abroad – This is hands down the ultimate guide for Canadians travelling both at home and overseas.  Canucking abroad indeed
Canvas of Light – A wonderful travel photography blog by Matador Editor Daniel Nahabedian.  Canvas of Light will surely inspire you to travel
Captain and Clark – These two travel bloggers are regarded as the modern cartographers.  Aside from quirky adventures they make great videos
Career Break Secrets – For those who are considering taking a career break this site is a great resource.  Life is short so start planning today
Career Gap Year – Considering taking a career gap year to travel the world
Cecily Travel – Check out Cecily travel for great information.  Cecily is a world traveller, photographer & writer sharing her experiences abroad
CC Food Travel – CC Food Travel is one of the top food, culture and travel blogs out there today.  If you're looking for adventure and food
Changes in Longitude – Sometimes we can all be guilty of not pursuing out dreams. Why not just get up and go already!
Chasing the Unexpected – Chasing the unexpected journey is one that will get you off of the beaten path.  These are the tales from wanderland
Chasing Travel – Cristina, is a 20-something TV journo who stopped chasing news deadlines to chase the globe
Che Argentina Travel – A travel blog highlighting all the great trips, food and experiences you can have exploring Argentina!
Che On The Road Che is a girl from the Philippines who is out to explore and discover the world.  Her site will surely inspire you
Cherina Hadley – If you're looking for stunning travel photography come check out the travel blog run by Cherina Hadely for slick photos
Cheryl Howard – Cheryl has a wonderful travel blog that covers European travel & expat life.  Her site will provide you with motivation
Chicky Bus – Lisa prides herself in finding the top off the beaten path types of destinations around the world.  Her site is a great resource
China Adventurer – A travel blog focussed specifically on content related to adventure travel and living in China
China Travel Story – Just a creative backpacker living and traveling in China
Chris M Blyth – On this travel blog you'll discover the travel experiences of a musician & photographer in India, NZ & Oz on a rad trip
Christina Hegele – Christina Hegele's Jandal Road explores destinations around the world with a focus on travel in New Zealand
Cikipedia – Cikipedia is a blog that is a compendium on health for easy living.  If you want the best in health and travel check it out today
City Gal On The Go – City Gal On The Go Travel blog wll help you to travel more efficiently.  You'll also learn how to  enjoy New York
Cloud People Adventures – Come check out great adventures with cloud people.  They'll inspire you to think about more than the ground
Colleen Brynn Travels – Colleen runs a fantastic travel blog.  Her tagline is as follows:  It's not just travel, it's my life
Confessed Travelholic – For those of you addicted to travel view the adventures & advice from a self confessed travelholic on the road
Country Guides – Comprehensive travel and city guides to help make your next trip as memorable and full of activities as possible
Couple Travel – If you're travelling as a couple you'll want to consult this site for the best advice, guides & suggestions for your next trip
Couples Vacations – The ultimate guide for traveling as a couple.  Here you'll find  tips for vacations, honeymoons & romantic getaways
Crazy Sexy Fun Traveler – The adventures follow Crazy Sexy Fun Traveler who loves to live and lives to travel around the world
Creative Escape – For your next trip consider a wonderful creative escape that involves getting out of your comfort zone
Crossing World Borders – Making travel look easy
Ctrl Alt Travel – A great around the world travel blog with a focus on helping you plan your next trip. Great source of travel information
Curb Free With Cory Lee – Curb Free with Cory Lee is a travel blog devoted to sharing the world from a wheelchair user's perspective
Curious Nomad – A travel blog that will teach you to backpack smart, make friends on the road, and explore cultures of the world
Cycle Trekker – Adventures around the world on two wheels
Cycling El Mundo – Bicycle touring and travel adventures around the world
Cycling the Six – Cycling around the world on a journey that includes North America, Central America, South America, Europe, etc
Top Travel Sites: D
Daily Propaganda – Daily Propaganda travel blog provides a healthy does of fresh photography & travel writing from a passionate traveller
David M Byrne – David M Byrne is a travel site by a passionate photographer, talented Getty Image artist and around the world traveller
Daydream Away – Abby is a life-long travel junkie journalist who works hard to find adventure in everyday life after two years of travel
De La Pura Vida Costa Rica – Come check out this great travel blog from a freelance graphic designer and teacher lbased in Costa Rica
Delusional Journey – Travels with Harrison to Nepal
Departing Melbourne – This is a wonderful travel blog featuring lighthearted narrative covering holidays and planning to inspire others
Destination Savvy – Destination savvy is a travel site that will encourage and inspire you to explore & discover life on the road as a vagabond
Destination Unknown – Travel blogger, photographer and solo wanderer
Different Doors – A travel blog providing you with more stories per journey
Digital Nomad Community – If you're an aspiring nomad – or just thinking about living that kind of lifestyle – this is the site for you
Discount Travel Blogger – Travel cheap, fun and worry free… Let's go Backpacking
Discovering Ice – A travel blog by Steph and Andres.  This travel site will encourage you to embrace uncertainty in order to free yourself
Discover Your Honeymoon – When you're exploring where to go for you honeymoon is doesn't need to be stressful
Don't Ever Look Back – Amy and Kieron share their adventures around the world on this fantastic travel blog
Don't Fly Go – A travel site that encourages one to travel overland as opposed to other transportation to help the environment
Don't Forget To Move – Travel deeper for cheaper
Don't Stop Living – As a passionate traveller, Jonny Blair runs a fantastic travel blog that encourages you to pursue a lifestyle of travel
Double-Barrelled Travel – Follow Dave and Carmen as they travel around sharing their stories, photos and videos
Downtown Traveler – The Downtown Traveler is a travel site that focusses on the arts , culture, and adventure when exploring destinations
Dream A Little Dream – This travel site documents and records a Canadian couple's dream to travel the world and pursue their passions
Dream Euro Trip – Dream Euro Trip is the ultimate guide to planning & budgeting your trip around Europe by the talented DJ Yabis
Dream Holidays Guide – Amazing destinations around the world worth exploring on your next big journey, holiday or extended trip
Top Travel Blog Directory: E
Easy Travel  – If you're looking for the easy way you've come to the right place.  Why travel the hard way when you can make it smooth and easy?
Eating The Globe – A world-based food and travel writer and photographer capturing restaurants, street food, markets, and food stories
Eat.Repeat – Eating and exploring my way around the world.
Edgy Mix – A travel and lifestyle blog offering up the best in travel, fashion and lifestyle advice, tips, recommendations, guides and more
Elena's Travelgram – A Ukraine girl living in France and getting lost around the world
Endlessly Changing Horizons – Miranda and Dylan run a wonderful travel blog where they blog about expat life in Scotland and travel in Europe
Epic Curiosity – One more trip, one more bite, one more beer
Erika's Travels – Insights and anecdotes from a life on the road
Erohisms – Join Rob and Lina as they share stories on their $1000 per person/month journey
Escaping Abroad – James is mad about travelling around the world with a specific emphasis of escaping abroad and get into unknown adventures
Escaping London – Traveling the world cheaply and having fun
eTramping – A frugal travelling couple that loves to travel like tramps around the world for less than $25 a day making the most of their journeys
E Travel Blog – This is a great site to come for the best tips for off the beaten path places and trip ideas around the world that will inspire you
Eurail Travels – A travel blog with a specific and refined focus on European train travel adventures.  Train travel ideas for everyone in Europe
Europe For Travellers – When it comes to travel in Europe you'll find wonderful guides, tips, advice, information and trip itineraries
Europe Travel Destination Guide – The ultimate travel destination guide that highlights the best cultural events and attractions in Europe
Evaser – Evaser is a travel blog with a specific focus on vagabonding, backpacking around the world and long-term indefinite travel
Everywhere Once – Brian & Shannon hit the road on a true global travel adventure that will see them travel to exotic lands far away
Expert Vagabond – Expert Vagabond is an adventure travel blog that highlights the most exciting destinations around the world
Explore Midlands – For travel in the Midlands and the UK
Explore Philippines – A website dedicated to the promotion, exploration, and conservation of Philippine tourist attractions
Explored Planet – Exploring the world step by step on this travel blog
Explorer Sue – Your Pacific Northwest Travel Resource
Eye and Pen – Brandon is a writer with a passion for all things travel.  He's also an accomplished commercial, portrait  & travel photographer
Top Travel Blog Directory: F
Fab Meets World – UK travel & food blog
Family Friendly Adventure – The Family Friendly Adventure travel site only highlights adventures that are considered to be family friendly
Family Vacation Ideas – Vacation ideas for family travel
Family Vacations US – Traveling with kids is hard! We make it easier!
Famsterdam Life – Famsterdam Life is a blog related to all things travel with a specific focus bicycle journeys in and around the Netherlands
Farsickness – Amanda's travel blog chronicles her adventures travelling around the world and living as an expat in Korea teaching English
Feretting Out The Fun – With an adventurous spirit and an open mind, one can have fun almost everywhere
Film & Travel – If you're a movie buff and you love to travel this is the site for you.  Specifically, this is for those who love movies and travel
Finding the Universe – Laurence's travel blog covers topics related to travel & life with a health dose of humour.  Great HD HDR photography here
First Time Travels – First time travels covers trips that are made for the very first time.  These are done through the eyes of the uninitiated
Flashpacking around the World at 40 – A gay couple in their 40s have decided to take a career break to travel globally on an indefinite journey
Flashpacker Family – The flashpacker family is all about Smart travel.  With an emphasis on family fun and happy times on the road for a great life
Flavor of San Diego – This is the travel blog that covers the flavors of San Diego.  Specially, two local's passion for all things edible and yummy
Fleeting Life – Christina Gmyr is a goofball, dancer, and travel addict who left her finance job in NYC in search of meaningful travel experiences
Flipnomad – Flip loves to share his travel experiences around the Philippines and other countries he covers on his around the world journey
FOGG Odyssey – T-Roy's covered over 30+ countries living the nomadic lifestyle many envy while photography & interviewing locals along the way
Food by Foot – Slowly eating my way around the world a country at a time
Fossick – A travel blog focussing on travel reviews and travel tips
Fotoeins Fotopress – Henry Lee's personal photography & travel site covering destinations both near and far that are dear to his heart
FoXnoMad – Anil Polat, a digital nomad traveling the world indefinitely with no plans of giving up the digital nomadic lifestyle he enjoys so much
Frameless World – Framelss World, a popular travel blog by Bino Caiña, features stunning photography from rtw by this talented photographer
Frank About Croatia – Croatia Travel Guide and Blog…Frank's View
Freelance Honeymoon – Graphic design and advertising traveling the world
From a traveller's desk  – A travel blog that will inspire you to travel around the world on your own adventure
Travel Bloggers To Follow: G
Gap Year Escape – For those seeking the ultimate travel advice or for those planning or doing a gap year trip this is the travel blog for you
Gap Year Extreme (Taking a gap year and living life to the extreme is an experience you won't forget)
Gastronomic Nomad – A travel blog for those who want to travel cheap and eat well
Geeky Explorer – Bruno loves penguins and ice cream and shows you how to travel smarter on his travel blog
Geriatric Traveller – The Geriatric Traveller provides inspiration and travel tips for mature travellers on around the world journeys & adventures
Get In The Hot Spot – Get In The Hot Spot travel blog covers only the best travel stories & travel advice that one could possibly ever need to follow
Getting Stamped – Hannah & Adam love to share their around the world backpacking journeys by chronically them here on this travel blog
Ginger Nomads – A travel blog from a sassy red-headed girl who is off to explore the world on her own terms.  An inspiring travel blog
Girl vs Globe – a travel blogger, twentysomething student and aspiring grownup
Global Debauchery – A blog devoted entirely to the overindulgence of wanderlust
Global Grasshopper – Global Grasshopper only provides the very best travel tips & inspiration for those seeking to learn how to travel the world
Global Travel Guide – A great travel guide for around the world excursions including wonderful tips, resources and planning tools available
Globocation – Globocation travel blog is a travel site full of highly useful articles and tips to make your backpacking experience better
GloboTreks – Come check out GloboTreks travel site to find out high quality information on everything related to independent travels abroad
Goats On The Road – For independent and off the beaten path travel check out this great travel blog by Nick & Dariece
Go Backpacking – Go Backpacking travel blog offers up the best backpacking tips for the independent type of budget traveller exploring the world
Going Abroad – If you're thinking of going abroad check out this wonderful travel site that provides tips and advice for the most serious of travelers
Going Awesome Places –  Will's travel blog features detailed itineraries and travel tips on how you can travel better, cheaper and smarter.
Going Homeless Project – The Going Homeless Project is a wonderful resource travel site.  They encourage you to explore and wandering e
GoMad Nomad Travel Mag – GoMad Nomad Travel Magazine is a top notch resource catered specifically towards the independent traveller
Good Trippers – Good Trippers are the types who like to eat, sleep and do responsible forms of travel that are eco friendly
Go See Write – Michael is an overland adventurer who loves to be on the road.  His site offers tales of adventure travels from the mobile lawyer
Go World Travel Guide – If you're seeking an around the world travel guide this site offers extensive travel tips for covering global adventures
Green Travel – Green Travel is a travel site focussed specifically on encouraging greener travels – take only pictures, leave only footprints
Greg Goodman. Travel Photographer & Storyteller – A Journey Awaits
Groove Traveler – A travel site that focusses on checking out the world through music by grooving to beats from around the globe near and far
Grounded Traveler – Is it possible to put down roots and still see the world?  It sure is.  This travel blog will show you exactly how to do that
Grown-up Travel Guide – Inspiration, entertainment and information for the post-backpacking generation
Grrrl Traveler – This travel blog documents the imperfect adventures of a solo traveler making her way around the world from different places
Travel Bloggers To Check Out: H
Happy Frog Travels (It's all about the place!)
Happy Philippines – A travel blog showcasing all of the best the Philippines has to offer a traveller
Happy Wanderlust (Travel inspiration for world travelers)
Haute Compass – Haute Compass is a travel site that attempts to be your exclusive travel guide.  It's one of the top travel site for information
Heather on her Travels – Heather on her travels attempts to inspire others by providing the best destination information along with tips
Hecktic Travels – Pete and Dalene are long-term digital nomads who have a simple travel philosophy:  No possessions, no plans, just travels
Heels and Wheels – Heels and Wheels is a travel site that attempts to get you there somehow.  A travel site for couples or solo travellers
Helen in Wonderlust – Check out Helen's wonderful and inspiring travel blog for great tips, stories and more
Hey Nadine! – Live. Laugh. Explore. Nadine Sykora's blog of travel videos and vlogs
Hiatus4Life – Come join Jason as he transitions from his boring cubicle job to that of an excited backpacker determined to travel
Hiking in Hong Kong – Hong Kong hiking blog where you get to explore the Hong Kong that is less traveled
Hole in the Donut Cultural Travel – This cultural travel blog is written by a 50-something woman who is an excellent writer and photographer
Holes in My Soles (A shoemaker's travels around this world)
Holiday Backpack (For those seeking holidays or backpacking adventures)
Holiday Travels Blog (Want killer holiday ideas?  This is your blog.)
Holidays in Egypt (Travel tips and deals to Egypt)
Honeymoon Always (Travel site for couples who never want to leave the honeymoon stage)
Honeymoon Holidays (Travel tips for couples on the go)
Hot Spot Journal (The world's best undiscovered destinations)
House Sitting Guide (Tips, advice and guides for those interested in house sitting)
How To Travel With Pets (For travelers with dogs, cats and other pets)
Travel Bloggers Links: I
i Backpacker Travel (A travel blog that includes tips for backpackers, photos and videos)
Indie Travel Podcast (Free travel advice, online/audio guides, travel podcasts & magazine)
I'm Not Home (Join Maddy & Steve as they travel around the globe)
Imperative Travel (Highlighting only the imperative travel destinations worth visiting)
Indefinite Adventure (The adventures of Sam & Zab, a British couple with insatiable wanderlust)
Indie Traveller – Marek shares entertaining stories and useful tips from around the world
Inside South East Asia (For the best travel advice and tips for those based in SE Asia)
Inspired Globetrotters (Inspiring you to ditch the 9-5 and join the open road)
Inspiring to Travel  (A traveler sharing tips and inspiring others to travel)
Instatog Around the World (iPhone photos from around the world)
Insured For Travel (Travel blog geared towards providing tips for safe travel)
Intrepid Times (Travel stories by Nathan James Thomas)
I Should Log Off (Log off and live your world, one adventure at a time)
iTravel iShoot iPhone (Awesome travel photos that inspire)
It Started In Asia (Where a passion for travel and photography began)
It's Lovely Annie Travel Blog  (Annie's a sweetheart.  Annie's a doll.  Follow her)
Travel Bloggers Links: J
James Cave – Travel Blog (The thoughts and muttering of James Cave)
Jandals and A Backpack (Alaina is a nomad Kiwi who likes to share her tips for backpacking on a budget.)
Jasmine Wanders (Backpacking South America & RTW)
Jemma Eat World (Jemma's blog is focused on her two passions; travel & food rtw)
Jessie on a Journey (She loves nothing more than her backpack)
Jet Set Citizen (Celebrating global citizens in pursuit of an excellent life)
Johnny Africa (Livin' the expat life in the Rainbow Nation…)
Jon is Travelling (Destinations and teaching around the world)
Jones Around The World – Travel and photography blog by Dave Anderson
Journey with Jess Jones (Passions for travel, photography & health/fitness to inspire)
Journey Scout (A travel blog scouting out great adventures and journeys)
Journey Unknown (A blog about cultures, travel tips and remote working all on a budget)
Journey Wonders (Your best travel guide to Mexico and the World)
Joyful Leisure (Taking a leisure approach to life)
Just Chuckin' It (Me & my trusty Chucks around the world)
Just One Way Ticket  (Sab is half German, half Italian, and currently living in Istanbul)
Justin Was Here (Justin Jones shares travel info/tips, telling stories of his travels)
Travel Bloggers Links: K
Kaleidoscopic Wandering (Journey featuring travel stories, tips & Las Vegas)
KarolinaPatryk.com (A young couple (23. & 24. years) working online enjoying the world)
Kaypacha Travels (Travels of the everyday world)
Keep Calm and Travel (Leave everything behind. Realize your dream. See the world)
Kevin Kato (Kevin Kato – award-winning travel writer, author and blogger.)
Kyle the Vagabond (Travel blog aims to aid travelers through trusted personal experience)
Travel Bloggers Links: L
Landings and Takeoffs (How to jet set on a budget)
Lash World Tour (Cultural insights, travel tips and tales of adventure from 14+ years of world travel)
Lateral Movements (Lauren is working & exploring her way around the world)
Latin Abroad (Tales of a Nomadic Translator)
Latin American Travel Blog (Your go to resource for travel & backpacking in Latin America)
Latitude Ecuador (blog about living and traveling in Ecuador)
Laugh Quotes (Where travel and adventure meet fun – A blog by Rhonda Albom)
Laura The Explorer (Stories & advice about budget travel & backpacking, from first hand experience.)
Legal Nomads (Proving that even lawyers can have fun)
Life Cruiser (A down to earth travel site that focusses on travel abroad)
Life Tailored (Style, Travel, and all that comes with being a modern gentleman)
Lifeswanderlust (Because life has more spice than you think)
Little Yayas (One of the best travel blogs out there these days in Little Yayas)
Live Less Ordinary (A guide to travel in SE Asia by Allan Wilson and Fanfan Narach)
Living Nomad Style (Normal rejected. Adventure accepted.)
Living the Dream (Going longer, cheaper & living your dream)
(A strong desire to rove or travel about)
LL World Tour (The World Travels of LLWorldTour aka Lisa Lubin)
Locomotion Scotland  (All the help you'll need for trips to Scotland)
Lola Akinmade (Nigerian-born Lola's photography/writing characterized by vibrancy/hope)
Looking For The Sweet Spot (In search of life's best moments)
Lost Intentions (The best time to travel is now, no more lost intentions)
Low Cost RTW (Travel blog guide to flying around the world and saving money)
Lunaguava (Between the moon & the sea, a harbor for travelers:  our extraordinary world. Find it. Know it. Love it.)
Luxury Dream Escape (A travel blog focused on the finer things in life)
Luxury Travel Blog (The ultimate travel blog for all things luxury)
Travel Bloggers Directory: M
Maiden Voyage (Travel for 20 somethings) 
Mai Travel Site (Discover the world – around the world adventure & photography
Mach World (World travel with a why-not-you attitude)
MakeTimeToSeeTheWorld (Ideas & Inspiration for Combining A Full Time Job with Part Time Travel)
Mallory on Travel (Making everyday an adventure)
Man on the Lam (Shake the shackles.  Escape through travel.)
Man vs Clock (Putting a time limit on fear.  Inspiring world travel since 2010)
Man vs World (The life and times of a Kiwi abroad)
Maptrotting.com (A travel blog to inspire you to travel)
MaremmaBlog (a blog on Southern Tuscany)
Meanwhile U and Me (All around Indonesia – Jalan Jalan.)
Melted Stories (The trials and tribulations of a traveling few)
Mexico to New York (A seven month exploration of badlands, baseball and burgers)
Midwestern Adventures (There's more here than corn and snow)
Milkblitzstreetbomb (Freedom.  Purity.  Counterculture.  Grit.  Travel and Muay Thai)
Minimal World (Your world in a minimal way)
Modern Mona (Go somewhere new.  Eat something different)
Money For Travel (A blog that teaches you how to make money while travelling)
Monkey Brewster (A travel blog with a twist, a tail and some fur.)
Monkeys, Mountains & Maultaschen (Exploring Europe for adventures, cuisine & monkeys!)
Mo Saffer (Travel.  Tips.  Tricks.  Tips.  Pics.)
Ms Traveling Pants (Here's to more good times and good stories)
My Carib Spot (Caribbean website and blog offering information, advice and inspiration)
My Faces And Places ( For matured travellers who are discerning & enjoy comfort with luxury)
My Friend From Zurich (Manu & Nina are based in Zurich offering advice not found in books)
My Funky Travel (A travel blog offering up funky tips, advice and travel stories)
My Several Worlds (World travel guide – focus on travel photography & info on Asia)
My Spanish Adventure (What to See in Spain While Learning the Lingo & Living Cheap)
My 30's Travel Blog (A travel blog geared towards those traveling in their 30's)
My Travel Affairs (A travel blog documenting my life's affairs)
My Wanderlist (An adventure travel blog highlighting the best off-the-map travel experiences and the deeper meaning of travel)
Travel Bloggers Directory: N
Never Ending Voyage (Because life is short & the world is large)
New Travel Co (The newest travel advice for a variety of destinations)
No Hanging Around – The ultimate adventurer travel blog
Nomadical Sabbatical (A Nomad's musings on long term travel)
Nomadic American (Heather is a 20 something American enjoying rtw travels)
Nomadic Notes (Travel photos and notes from around the world by James Clark)
Nomadic Photos (Travel Photography by James Clark – 1000s of photos from rtw)
Nomadic Samuel (Miles away from ordinary…dripping with sarcasm)
No Place To Be (South East Asia travel blog)
Not Home (The independent voyages of Helen and Val around the world)
Not Work Related (Travel, photography & blog. Round the world adventure.)
No Vacation Required (Life should be something you look forward to.  Every day.)
Travel Blog Directory: O
Off The Beaten Path Travel  (Off the beaten path is form of travel)
On and Off the Gringo Trail  (An in-depth and gritty sketch of life on the road)
One Weird Globe (Traveling to the offbeat and bizarre destinations across Asia. Kept since 2008)
Ordinary Traveler (Inspiring travel blog focused on photography, backpacking & world travel)
Ottsworld (Sherry is a corporate cube dweller turned nomadic traveler)
OurOyster.com Budget Adventure Travel Blog (James Cook & Jade Johnston's rtw travel blog)
Outside Pursuits (Gear reviews and guides for people who like the outdoors)
Outstanding Places (For the most outstanding places in the world to travel)
Over Yonderlust (Travel blog with info on backpacking, South America, videos & photography.)
Travel Blog Directory: Q
QiRanger (Videos, news, travel and more from Korea)
Quiet Wanderings (Travel | Adventure | Photography)
Travel Blog Directory: P
Paramount Travel Blog (Because travel is paramount to life)
Passport Chronicles (Searching for unique and rewarding travel experiences)
Paul Kilfoil's World of Travel (Blog featuring travel, technology and sports)
Pause the Moment (A rtw travel blog & budget travel resource source)
Peanuts or Pretzels (Find your travel adventure.  Follow Josh & Liz)
Pergi Dulu (One Aussie, one Indo travelling the world)
Peter Sommer Travels (Cultural tours and gulet cruises in Turkey, Greece and Italy)
Phil in the Blank (Teaching people how to draw camels & travel slowly)
Philippine Travel Forum (Presenting you the beautiful places in the Philippines)
Picture Perfect Portfolios (Travel blogger turned investing and portfolio wizard)
Pinay on the Move (Grace is always on the move blogging about her adventures)
Places For Tour (Your guide to the world for the best tips, advice and stories)
Places People Stories (Hanne, a twenty-something adventurer from Norway, shares her stories)
Planit NZ (Resource to planning trips to or within New Zealand)
Plane News  (For best travel blog new related to planes check this site out)
Planned Traveller (Plan it. Around the planet)
Pommie Travels (Travelling solo & working remotely around the world since 2008)
Practical Adventurology (Escaping the 9 to 5 cubicle farm to travel the world, even if you have kids)
Prohl Travel (Greg Prohl's personal site about travel, life and more)
Project Hideaway (A luxury travel blog for the perfect getaway)
Pursuit of Excitement (James Shannon's travel blog focuses on world travel and outdoors adventure)
Travel Blog Directory: R
Reclaiming My Future (Join me.  Follow me.  Explore with me.)
Renegade Travels (Travel. Experience. Live.)
Ritchy Feet (A blog by a budget backpacker)
Road Affair (Ben and Jazzy share tips and stories on their budget travel blog)
Road Forks (Akila and Patrick – as we travel, cook & eat our way rtw with our two dogs)
Roamantics (Travel adventures & misadventures)
Roaming Cooking (Cooking on the road made easy for travelers)
Romancing The Planet (India's Number 1 Luxury Travel Blog)
Routes North (Independent travel guide to Sweden)
Runaway Brit (Tales of a girl on the run)
Runaway Guide (Leif is sharing his travels, adventures, & budget travel tips to inspire others)
Rydaway (Travel, adventure and the expat lifestyle)
Travel Blog Directory: S
Sally Around The World ( A 30 year old Essex girl with a love of parties, ponies and travelling)
Sammy's Generic Travel Blog (Check out Sammy's Travel Blog)
Santa Fe Travelers (The experts in travel to Santa Fe, New Mexico)
Sarah Somewhere (Travel.  Follow your dreams.  Have adventures)
Seattle's Travels (Conquering the globe one photo, and one country at a time)
Secret Traveller (A wonderful travel blog with great information and stories)
See My Travels (Alison is passionate about travel and is currently exploring Canada)
Seek Your Trip (Seek your trip – discover the world)
Senior Travel Guides (A travel site related to travel for Seniors)
Senyorita (Writing about beauty products, fashion, stilettos, career, food, travel and yes, LOVE)
Short Travel Tips (Sharing travel experience)
Shut Up and Go (Drop all the excuses not to travel and just shut up and go)
Sick on the Road (The ultimate travel health blog)
Simply Travelled (Encourages people to take a LEAP! – an adult gap year, career break, sabbatical)
Single Travel Blog (Traveling solo?  You've discovered the travel blog just for you!)
Sit Down Disco (Adam, from Australia, shares his around the world travels on this blog)
Slovakation (Vacation and travel advice for those visiting Slovakia)
Smiling Faces Travel Photos (Daily travel photo featuring smiles from around the world.)
Solitary Wanderer (Tales and tips of a solo female traveler)
Solo Friendly (All you need to travel is you)
Solo Travel Uncut (The offbeat life of a permanent nomad – Travel tips, stories and photography for the solo traveler)
Someday I'll Be There (The 1st travel blog by an Egyptian traveler – from an Egyptian point of view)
Somewhere Or Bust (Travel stories, tips and misadventures)
South America Tourist (A great resource for backpacking South America)
South America Tourist Attractions (Traveling through all of South America)
Southwest Compass  (A travel blog that is always pointing Southwest travelers in the right directions for travel)
Souvenir Finder (A traveler's guide to exploring a culture through its souvenirs)
Squiggles Designs (Art, photography and travel blog)
Start To Run (The travellers guide on how to make and save money abroad)
Step Up Dive In (Live for today and follow your passions)
Stop Having A Boring Life (Rob's been traveling the world since September, 2009)
Stranded Passengers (Travel the world, and getting lost every step of the way)
Stranger and Pilgrim (Get ready for amazing adventures)
Strux Travel (Be a traveler, not a tourist)
Suitcase and Heels (Global adventures of a value conscious, style minded traveller)
SurfSeaYou+Me (Ocean filled adventures from California to New Zealand)
Suzy Guese (Traveling with a redheaded temperament Suzy stumbles over travel)
Swig Meets World (Explore – Dream – Discover)
Travel Links Directory: T
Tanama Tales (Sharing the beauty of life one story at a time)
Teach English Travel Overseas (Ultimate guide for Teaching English & Travelling Overseas)
Team Nomad (Follow Steve and Becky, who enjoy extraordinary overseas adventures)
Tech Guide For Travel (The geeky side of backpacking)
Technosyncratic (The people we meet, the food we eat, the places we discover)
Tend to Travel (Architect and travel blogger)
That Backpacker (Born in Canada, raised in Argentina, always dreaming of the road…)
That Global Roamer (Nikki is constantly on the look out for new and amazing places)
The Adventure Junkies (Don't dream it. Live it)
The Adventures of D (Life is not about living happily ever after, it's about living)
The Adventures of TK and G-Man (Follow the adventures of TK and G-Man)
The Asian Persuasion (Asian news, culture and travel from an expat perspective)
The Aussie Flashpacker (Bringing you the best in luxury and adventure travel)
The Big Travel Theory (Where life and travel meet)
The Boho Chica (Travel inspiration to have your mind blown by our beautiful world)
The Broke Backpacker  (Travelling the world on the cheap with Will Hatton)
The Constant Rambler (Road trips and pet travel adventures)
The Conversant Traveller (Wanderings and wonderings: travel tips and observational writing from the road)
The Dromomaniac (The science and philosophy of one way travel)
The Euro Lifestyle (Enjoying travel in Europe with an emphasis on a high quality of life)
The Flying Fugu (A foodie travel blog dedicated to all things delicious & exotic around the world)
The Jungle Princess (If you want to change your life you must actually change your life)
The Lost Backpack (Travel that involves leaving the backpack behind)
The Lost Passport (Traveling the unknown)
The Luggage List (Independent travel blog and luggage review site)
The Mellyboo Project (Join Melissa as she explores every last inch of the world)
The Minute Tour (Inspiring travel – one minute at a time)
The Philippines Expat (An expat blog on living, working, traveling in Cebu City and the Philippines)
The Pinay Solo Backpacker (She has no home sweet home, just enjoyment of the world/culture.)
The Planet D (Dave & Deb are Canada's top adventure travel blogging couple)
The Prague Wanderer  (Czech out the Prague Wanderer)
The Professional Hobo (The ins and outs of full-time travel in a financially sustainable way)
The Road To Anywhere (Live free, love life, see the world)
The Savvy Globetrotter (Travel smarter with Patti)
The Time-Crunched Traveler (A travel info site helping professionals make the most of their vacation time.)
The Travelers Blog (A travel blog written by a traveller for travellers.  This blog has wonderful destination and attraction reviews)
The Traveller World Guide (A humorous guide to partying and touring around the world)
The Traveling Dutchman (Jasper ditched his cubicle job to pursue a life of adventure as an online entrepreneur)
The Traveling Fool (One foolish trip at a time)
The Travelling Squid (Travelling awakens the dreamers, thinkers and believers in us)
The Traveling Tortuga (The ultimate source for travel content to help inspire your next escape!)
The Traveling Tramp (Home is everywhere)
The TVR Blog (Budget travel for all by Nathan)
The Wandering Broski (Live for the journey, not the destination)
The Working Traveller (A travel site that focusses on staying abroad longer)
The World Is Waiting (Expat observations, travel tips, photos & inspiration from around the world)
The World Or Bust (Travel babble at its best)
The World Pursuit (Cameron and Natasha, an American couple, love backpacking the world on a budget)
There And Back Again Travel (The blog of a travel addict always looking for the next fix.)
There's No Place Like Oz (Quit her job to live in Australia for a year – travel, food, & life in Oz)
Things To Do In Miami & Miami Beach (Things to do in Miami & Miami Beach travel resource with tips from locals)
This Way To Paradise (Your tropical destination guide for the best travel experiences)
Todo Tailandia (Viajar a Tailandia)
Tools of Travel (Simple travel lifestyle)
Top 100 Experiences (Discover the top travel experiences you can have around the world)
Top 100 Travel Blogs (The Top 100 Travel Blogs as ranked by SEOmoz and Alexa indicators)
Top Spot Travel (Where inspiration meets destination)
Tourism Picks (Providing you with the best of inside travel deals and destinations)
Tourist 2 Townie (Marketing director turned dream chaser – traveling in South America)
Trail of Ants (Travel site, packing travel tips and advice for Asia, Australia & New Zealand)
Travel Addicts (A travel blog from self-professed travel addicts)
Travelbllgr (A kiwi and a pom travelling the world on a budget and sharing their adventures, travel tips and inspiration)
Travel & Tourism Guide (Your guide to the world)
Travel Bay (Awesome travel tips for all kinds of vacations and destinations)
Travel Blog (Abroad to 50+ countries, living my dream & convincing you to do the same)
Travel Blog Advice (What you need to know about travel blogging)
Travel Blog USA (A travel blog highlighting the best things to do while traveling in US)
Travel Bytez (Snippets of ramblings on travel, food, shopping & living)
Travel Chica (Independent travel, living simpler, consuming less & experiencing more)
Travel China Cheaper (Travel to China the cheap easy way)
Travel City Breaks  (Travel tips and inspiration for anyone who wants to see the world one city at a time)
Travel Destination Bucket List (A travel site pondering…where to next)
Traveldudes (For travelers, by travelers)
Traveler Ahoy (Travel…it only takes one time)
Travel-Experience-Live (Bram's adventures around the world)
Travel Fearlessly (The adventures of a woman who missed her calling as a travel agent)
Travel For Your Life (how to quit your job and travel the world, including detailed travel routes)
TravelFREAK -(Inspired stories for the curious traveler)
Travel Infographics (Incredible source of information for travel infographics)
Traveling Canucks (A site dedicated to travel, adventure and world discovery)
Travelling Cheaply (Spend less.  See more!)
Travel Destination (Travelwkly.com is blog covering traveling destination around the world)
Traveling Europe (Sarah shares her travels from all over Europe)
Traveling in Focus (Get in focus and learn how to enjoy the trip of a lifetime on this travel blog)
Travelling King (Budget travel to luxury travel in Thailand and in Australia)
Travelling Hong Kong Girl (Follow the worldwide adventures of the Travelling Hong Kong Girl)
Traveling 9 to 5 (Changing how you spend your 9 to 5)
Travelling Northern Ireland Flag (One world, one man, one flag)
Traveling Liz (A search for knowledge, adventure & frequent flier miles)
Traveling Round The World (Where the hell is Rory?)
Traveling Savage (Exploring Scotland one month at a time with a focus on experiential travel)
Traveling Ted (A travel portal [from a Chicago based adventurer] that is no idiot box)
Traveling with a Camera (A travel blog focusing on photography from around the world)
Traveling With Kids (Traveling with family is 4 times as fun!)
Travelling With Me (Come join Scott and follow his journeys by checking out his travel blog)

Travelogged (Blog about travel – trends, news & deals)
Travel Hysteria (The art of traveling and getting lost by Enrico and Zuzana)
Travel Jots (Handwritten notes of a traveler)
TraveLinkSites (Great travel interviews and travel links)
TravelMagazine.co (An online travel magazine)
Travel Notes (Photo travel journals from different parts of the globe)
Travel On The Go (Independent Travel Blog)
Travel Parrot – travel hacking, life hacking and lifestyle easy way
Travel Past 50 – A travel blog for those who've been around
Travel Photography Tips (Ultimate guide for travel photography tips)
Travels of Adam (Adam shares the coolest cultural things to do around the world)
Travel Spots (The UK travel blog featuring holiday ideas)  
Travel The Middle East (Your one guide to Middle East travel)
Travel the World for Free (No money, no problem)
Travel This Earth (Finding purpose in life through travel)
Travel Thru Las Vegas (Las Vegas travel tips for holiday visits)
Travel Thru Massachusetts (Massachusetts travel tips for holiday visits)
Travel Thru San Diego (San Diego travel tips for holiday visits)
Travel Times Mag (Tips on where to go to experience nightlife abroad)
Travel Transmissions (Good life Transmissions from Around the World)
TravelVana (Top Travel Destinations around the world)
Travel with Kat (Travel writer, photographer and blogger discovering new countries, cultures and cuisines)
Travel with Kids Blog (The best information when it comes to travelling with kids)
Travelwkly (blog covering travel destinations around the world)
Travel World Heritage (Evaluating UNESCO's world heritage sites)
Travelsauro (Adventure, hiking and scuba travel blog)
TripHackr (Travel hacking one trip at a time)
Trip Ideas (A travel blog featuring trip and holiday ideas)
Tripologist (Jim is traveling around Asia on a budget)
Triposs (A travel site offering the best tips, advice and information for your journey)
TripUSAFrance (Travel tips, news and more from a French native)
True Nomads (True Nomads sharing their experiences on the road)
True Travellers Society (Truly travelling the world)
Twenty Something Travel (travel blog to encourage others to travel internationally)
Two Bad Tourists (Come follow the journey of two bad tourists as they travel rtw)
Two Thirsty Travellers (Hayden & Kelly are passionate about traveling around the world)
Typing to Taipei (Guide for everything Taipei-related: Events, travel, art, culture & lifestyle)
Travel Links Directory: U
Uncornered Market (Travel blog around the world with Dan and Audrey)
Under The Same Sun (Any kind of travel that can be found under the sun)
Undiscovered Guide (Independent travel without the hassle)
United States Tourist Attractions (Bringing America To Your Doorstep)
Unfinished Man Travels (The world is your oyster.  A travel blog with great travel tips)
Universal Traveller  (Travelling around the world)
Travel Links Directory: V
Vagabond Summer (A sports travel blog featuring stadiums and cheap eats)
Vagabond 3 (A lifelong desire to explore)
Vagabond Way (A deliberate way of living allowing the freedom of travel)
Vegas Travel Source (Comprehensive Travel Guide to Vegas)
Velabas (A narrative of hitchhiking travel in the world.)Velvet Escape (Go explore.  Experience.  And be inspired)
Very Well Being (A travel blog on becoming a well being human)
Visa Nerd (A travel blog focusing on information and tips to make border crossings easier)
Visit Ilocandia – For travel to Ilocandia in the Philippines
Volunteer Leaders (travel the world volunteer as you go)
Travel Links Directory: W

Wandering Earl (The life of a permanent nomad that's visited 70 countries since Dec 25, 1999)
Wandering Kiwi (Writing and photography from Natasha von Geldren)
Wandering On (Brian & Noelle share travel tips, photos, videos and stories from the road)
Wandering Trader Travel Blog (RTW travel blog, day trading in the stock market & living overseas)
Wanderlusting (Travel blog from budget travelling couple Kurt & Dayna)
Wanderlust Storytellers (Affordable family holidays and luxurious parent escapes)
Wander Pig (Travel tips and advice)
Want2Discover (What do you want to discover today?)
Way Away: Travel Itineraries (Don't stress planning, enjoy travelling)
Wayne On The Road (One man.  A camera.  A truck.  Endless open roads)
Wayward Traveler (Until I've seen it all)
We Are Not Lost (A travel blog by sticky)
We Said Go Travel (Passport to a global community)
Where Abigail Went (Join Abigail as she shares her travel and food adventures)
Wild About Travel (Travel tales by a travel addict)
Will Peach (The Gonzo Traveller)
Wish UR Here (Travel…lifestyle…design…restaurants…hotels)
Wonderful Malaysia (A travel site dedicated to one of our favorite countries in SE Asia)
World Family Travellers (A travelling family sharing their experiences on the road)
World Flavor (Seeking out everything delicious & interesting)
World For Travelers (Your destination guide to travel all over Europe)
World Travel Destination Guide (Your destination guide to travel around the world)
World Travel Inspiration  (An inspiring guide for traveling the world)
World Walk About (Andrea & Matt live, love & wander)
Worldwide Travel Advice (Your first stop for global travel insights, advice and tips)
World Wide Travel Guide (Your guide to world wide travel)
World Wild Travel (Come check out this inspiring travel blog)
Travel Links Directory: Y
Yomadic (A travel blog that inspires you to travel nomadic, travel long-term)
You 're Not From Around Here (Travelling, living, working and volunteering in over 80 countries)
You vs the Globe (Take on the world and win)
Travel Links Directory: Z
Nada so far!
*I'm always open to putting your travel blog or travel site up on this list.  If you have a relevant independent travel blog that falls under one of the listed categories and would like have it included on this list please send an email to…    
nomadicsamuel(at)gmail(dot)com
___________________________________________________________________________________
If you are a travel blogger & would like to contribute a guest post on Nomadic Samuel click here.
How To Improve Your Travel Blog
Improving your travel blog can help you attract more readers, engage with your audience better, and ultimately, grow your blog. Here are some tips to help you improve your travel blog:
Find Your Niche: Your blog should have a clear focus and target audience. Identify your unique perspective or angle on travel and stick to it. This can be anything from budget travel to luxury travel, solo travel to family travel, adventure travel to food and wine travel, or any other topic that sets your blog apart from others.
Use High-Quality Images: Travel is a visual medium, and your photos can make or break your blog. Use high-quality images that showcase your travels and capture your readers' attention. Consider investing in a good camera or using professional photos if you can't take high-quality photos yourself.
Write Engaging Content: The content on your blog should be informative, interesting, and engaging. Your readers want to be inspired and entertained by your travel stories, so try to bring your travels to life with descriptive language, storytelling, and personal anecdotes.
Be Consistent: Consistency is key when it comes to blogging. Set a schedule for posting new content and stick to it. This way, your readers will know when to expect new content from you and will be more likely to return to your blog.
Promote Your Blog: Don't rely solely on organic traffic to drive readers to your blog. Promote your blog on social media platforms, collaborate with other bloggers, and use SEO to improve your visibility. Consider using paid advertising to reach a wider audience.
Incorporate Video Content: Video is becoming an increasingly popular medium for travel content. Consider incorporating videos into your blog to give your readers a more immersive experience. You can create videos of your travels, reviews of hotels and restaurants, or tutorials on travel-related topics.
Interact with Your Readers: Engage with your readers by responding to comments and emails. This can help you build a loyal following and improve your blog's reputation. Consider asking your readers for feedback or suggestions on new content to keep them engaged and interested.
Offer Valuable Information: Provide your readers with valuable information such as travel tips, destination guides, and budget-friendly ideas. This will keep them coming back to your blog for more. Consider creating a resource page on your blog with links to helpful travel resources and tools.
Stay True to Your Voice: Your blog should be a reflection of your personality and perspective. Don't try to be someone you're not or write content that doesn't resonate with you. Authenticity is key when it comes to building a successful blog, so stay true to your voice and let your personality shine through in your content.

source: Laura Reid on YouTube
Travel Blogging: A Passion Project
If you're filled with wanderlust and a thirst for adventure, And want to share your journeys with the world as a travel blogger, Then listen closely, my friend, to the tips that I'll render, And soon your blog will shine bright like a star in the center.
First, find your niche and stick to it true, Is it budget travel or luxury travel that speaks to you? Or perhaps it's solo travel or family travel you want to pursue, Choose your path wisely, and it'll guide you through.
Next, write engaging content, that'll capture your readers' hearts, With colorful language and vivid imagery that sets you apart. Write with passion and honesty, and let your voice impart, The stories of your travels, to inspire and impart.
Use high-quality images to showcase your travels grand, For pictures speak louder than words, and they truly command, Attention of your readers and help them understand, The beauty of the places you've been and the sights you've scanned.
Be consistent with your posting and always stick to your plan, So your readers will know when to return and what to expect in your hand. Promote your blog and collaborate with other bloggers in the land, To expand your reach and grow your brand.
Interact with your readers and be responsive to their call, Engage them with your writing and let them have a ball. Offer valuable information and tips, both big and small, To help them plan their travels and avoid any pitfalls.
Incorporate videos to create an immersive experience, And showcase your travels in motion, with a touch of elegance. Stay true to your voice and let your personality reflect in your essence, And your travel blog will be the epitome of excellence.
So go forth and chase your dreams with all your might, And become the travel blogger that shines like a light. With these tips, your blog will soar to new heights, And your travels will be etched in the readers' minds, oh so bright!