In Roman times, Brindisi was literally the end of the road. After travelling almost 600 kilometres from Rome (a massive distance in the ancient world), you'd end up here. To this day, the pillar the marked the end of the Appian Way sits in the core of this city.
And yet, this place is often passed over by many foreign tourists. With amazing churches, museums, and Roman remnants, make time for it in your Italian travels.
Travel Guide To Brindisi, Italy
Brindisi Top Attractions and Top Places To Visit in Italy
Begin your time in Brindisi by visiting Tempio di San Giovanni al Sepolcro. This Romanesque beauty opened its doors for the first time in the 11th century, when the Normans controlled Southern Italy. Like many churches of that age, it contains richly decorated walls and columns.
Of all its highlights, though, its frescoes take the cake. Despite their faded appearance, they largely retain the rich detail that existed when their painters completed them. To get in, you must pay an admission fee of at least 3 EUR. However, this price is a bargain given all that is here.
Next, make your way to another church is Brindisi – Chiesa Santa Maria del Casale. Finished in the 14th century, it boasts a mix of Romanesque and Gothic design elements. These can be seen in its facade columns, and in its abundant frescoes.
Thanks to its location adjacent to the Brindisi Airport, it's a great place to see on your way out. However, learn as much as you can before going, as all displays within are in Italian.
Learn more about the ancient past of Brindisi by spending a couple of hours at Museo Archeologico Provinciale Francesco Ribezzo. The institution, which takes its name from a famed Italian archaeologist and linguist, covers the history of the area.
From prehistory to the Roman era to more recent periods, this attraction is thorough in detail. From pottery to statues, you'll have plenty to look at during your visit.
Before departing Brindisi, check out Palazzo Granafei Nervegna. Originally a Renaissance-era palace, today it serves as the tourist office for the region. After checking out the ruins of a Roman-era residence, have a coffee and cake in their cafe.
Video: Best Places to Visit in Brindisi, Italy! Top Sights & Things to Do in Brindisi

source: Life of Lin on YouTube
Other Cultural Attractions: Trip to Brindisi, Italy
Check out more Roman remnants by heading to the Roman Column of Brindisi. Standing at the top of a set of stairs in the city centre, it once marked the end of the Appian Way.
Dating to the 2nd century BC, it ran more than 580 kilometres northwestward to Rome. By building this road, the Romans were able to better mobilize their army, allowing them to tighten their grip on the Italian peninsula. Want to learn more? Check out a small museum nearby – it's free!
If you visit Brindisi during the summer, you'll be contending with brutal heat throughout your stay. So, we strongly recommend spending at least one of your days at the beach. Of the ones in the area, Oktàgona Beach is among the most popular among locals.
But be warned – this beach is not free. Admission is charged for access, and sunbeds cost extra. But you'll still have access to a private beach, and the on-site restaurant serves up some amazing dishes. However, if you're seeking a quiet beach, this place won't be suitable, as music plays until close.
What if you're not into beaches? In this case, perhaps a trip to a local vineyard like Tenute Rubino would be better. Here, they'll take you through their fields and cellar, all while teaching you about the local varietals.
Tours are available in English – a point in their favour, as this part of Italy sits under the foreign tourism radar. Afterward, have dinner at their restaurant, and as you do so, try out the pairings they recommend.
Spend your final evening in Brindisi strolling along the Lungomare Regina Margherita. This oceanside promenade takes you along the port, and because of this, you'll find many locals down here in the evening.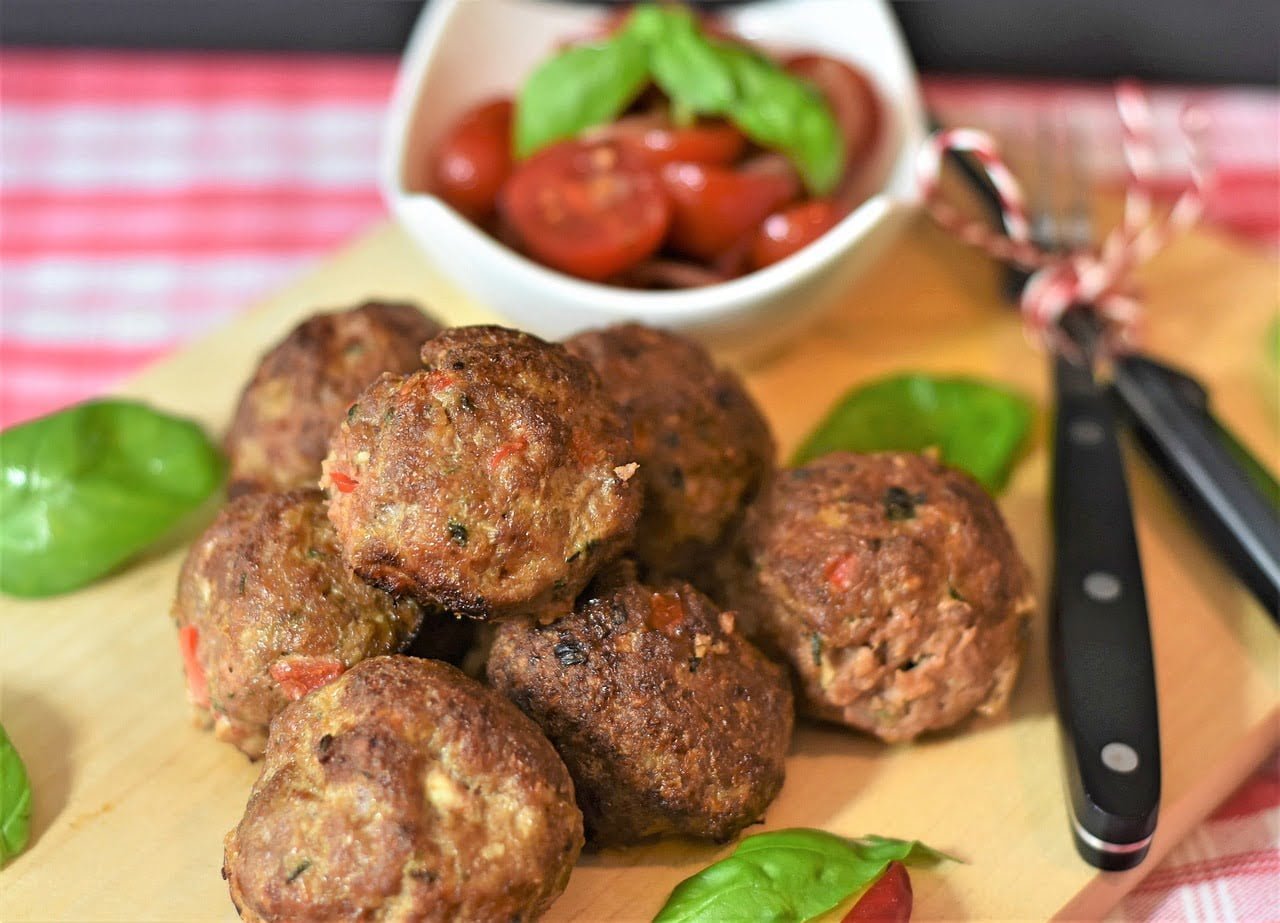 What To Eat and Drink in Brindisi, Italy
Hungry while exploring Brindisi? Good news – this city is a great place for snackers and sippers. Start by seeking out some Puddica. This dish is a flatbread eerily similar to pizza – but it's not, as it lacks the cheese and marinara sauce associated with that dish.
Instead, this bread is baked/topped with tomatoes, olives, onions, and various seasonings. It is substantial enough to enjoy as a snack with cheese, or as a light lunch.
However, if you're in a carnivorous mood, opt for some Polpette. Essentially, these are Italian meatballs – here, they are not ingredients used in pasta dishes, but as standalone appetizers. Made with ground beef/veal, onions, cheese, and countless seasonings, they make for a delectable treat.
As you snack on your Polpette, consider enjoying them with a wine from the Salice Salentino Rosso appellation. These cover a wide slate of wines, but most are red, making them suitable for meals that contain white/red meat.