Otaru Travel Guide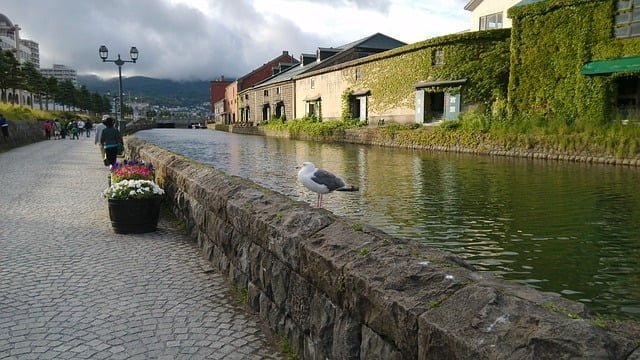 Introduction
Located a short distance from Sapporo on the west coast of Hokkaido, the charming port city of Otaru is filled with museums, charming shops, and a re-purposed shipping canal which is easily one of the most atmospheric places on the island of Hokkaido.
Come check out our Otaru travel guide as we cover the best things to do in Otaru, Japan.
Top Attractions
Begin your tour of this harbour city by making the Otaru City Museum your first stop. This institution is split into two parts – the first one is located in the city centre, where you will be able to learn about its history and the natural landscapes surrounding this urban area. Additionally, there are exhibits which outline the lengthy history of the Ainu people, an indigenous tribe which had called the island of Hokkaido their home for many millennia.
After this, make your way out of the centre to the railway component of this museum. Situated along a closed-off line, you'll get to examine several trains from various periods, as well as exhibits inside which describe the railway's operation in the Otaru area over the years.
In previous generations, Otaru had served as the primary financial centre of the northern half of Japan. You can learn about that era during the time you'll spend at the Otaru Museum of the Bank of Japan.
Opened to the public in 2003 in the former bank branch of the Bank of Japan in the centre of Otaru, the displays here will detail the history of this important financial institution. Feel what it is like to carry a duffel bag containing 100 million in yen notes (important aside for would-be bank robbers: the bills are fake), and walk inside their primary vault. Best of all, admission is free, making it a great place for budget travellers to visit.
Otaru has long been a place well-suited to artisans. Learn about its association with the glass blowing trade during a visit to the Taishougarasu Museum. Watch as they make everything from marbles to wine glasses, or simply check out the wide variety of finished products they have on display.
Want to take one of their specimens home with you? There is plenty of glassware available for sale here, so browse their collections and find something that's right for you.
Hokkaido is the place in Japan where you will find a noticeable European flavour, as its rugged mountains, cold winter weather, and its history as an open port to European traders will leave you with this impression.
Knowing this, it shouldn't come as too much of a shock to find an attraction along the lines of the Otaru Music Box Museum. Built during the Meiji-era, which was noted for its emphasis on modernizing the country along Western lines, its European styling and creaky wooden floors wouldn't be out of place in Switzerland.
This creates the perfect atmosphere for a sizable collection of music boxes, many of which can trace their origins to Western and Central Europe. Want to take home your own? There is a workshop on the second floor where you can have your own designed and made for you.
Other Attractions
Travelling to Otaru as a family? Check out the Otaru Aquarium if your kids are into marine animals. Featuring over 5,000 animals representing 250 species, this attraction focuses on showing off ones that call the waters off Hokkaido and those in the polar regions home.
These include walruses, dolphins, sea lions, and even penguins – when you combine this with the fact that admission is only 200 yen for children and 1400 yen for adults, it is an attraction which fits in well with the plans of family travellers on a budget.
While Otaru is still an important port on the island of Hokkaido, its evolution over the years means certain elements of its docklands have become obsolete to shipping. Rather than fill in the Otaru Canal after its closure, city officials made the smart move to preserve it as an attractive element of its downtown.
These days, it is lined with shops, restaurants, museums, and other attractions which are housed in former warehouses along its length. In winter, it is home to the Snow Light Path Festival, which lights up the waters of the canal with paper lanterns, and its shores with snow sculptures.
If you are a fan of historic homes, drop by the Otaru Kihinkan during your time in this city. The former mansion of the owner of a bunch of herring boats, its beauty and grace have been maintained to the present day.
Its garden makes for a lovely walk during the warmer months of the year, while the on-site restaurant is a great place to have lunch whenever you end up visiting.
Before leaving Otaru, head up the Mt. Tengu Ropeway. With sweeping views of the city and the sea below, it is a great place to go at any time of year. After snapping your share of shots, check out the small ski museum on site, as it will provide an insight into the development of this sport on Hokkaido.