Otsu Travel Guide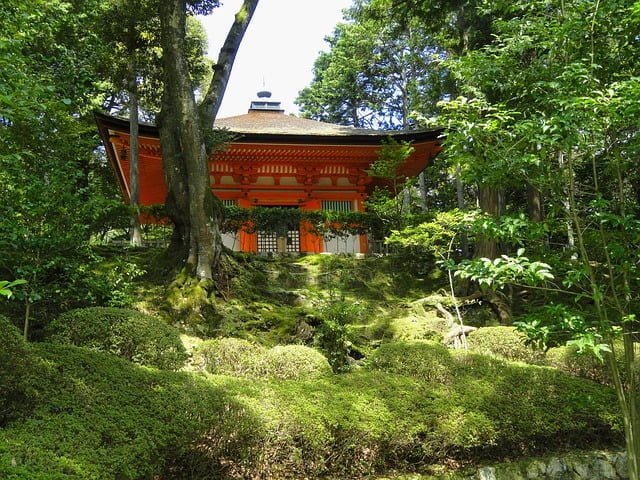 Introduction
Located a short train from Kyoto, the temple town of Otsu is a day trip you'll want to make as soon as possible.
In addition to its Buddhist and Shinto sites, the mountains, lakes, and rivers of the surrounding area will keep travellers happy.
Come check out our Otsu travel guide as we cover the best things to do in Otsu, Japan.
Top Attractions
Otsu is known for its shrines and temples. Start your sightseeing in this part of Japan by making the Enryakuji Temple your first stop. Situated on the slopes of Mount Hieizan, this monastery is home to the Tendai Sect of Japanese Buddhism.
This institution was founded in the late 8th century, not long after Buddhism was introduced to Japan by monks from China. This building spawned a particularly militant sect of Buddhism, as it gave rise to an army of warrior monks who sought to overturn rival monasteries and leaders who disagreed with them.
In time, over 3,000 smaller temples were built to espouse this monastery's brand of Buddhism. By the 16th century, they were overcome by the forces of Oda Nobunaga, destroying most of the smaller temples and severely damaging Enryakuji Temple.
Rebuilt in the Edo Period, this temple retains the charm of its millennia-old bones, as well as the pristine forest that separates the main buildings of the complex. Note that the main hall is being renovated until 2026 – it is still open, but the exterior is currently surrounded by scaffolding.
Next, make your way over to Ishiyama-dera Temple. It is considered to be among Japan's most sacred temples, with Nara's Hase Temple being a comparable venue. Built during the Nara Period, it is frequented by Otsu locals looking to bless their unborn children and their marriages.
The beauty of the temple's construction and the scenery that surrounds it has made it a place of inspiration for some of Japan's best-known poets and authors. Murasaki Shikibu got key ideas for her 11th-century classic, The Tale of Genji, during a stay at this temple, as did poet Matsuo Basho.
Try to visit during the spring or fall, as the flowering trees in the former and changing leaves in the latter will greatly enhance your visit here.
Once you have gotten your fill of Ishiyama-dera, move on to Mii-dera Temple. According to local lore, it is here where the bodies of six people with close relations to the spiritual realm of Japanese Buddhism are buried.
However, this place is best known for its two bells: Benkei and the Mii-dera Evening Bell. The former bears a scar from when it was dragged to its current location, while the latter can be rung by visitors for 300 yen.
Make the Hiyoshi-taisha Shrine, the most significant Shinto site in the Otsu area, your next destination. Rumour has it that this shrine was built before Jesus walked the Earth – even if this estimate isn't accurate, its attractive appearance will win you over regardless.
After the capital was transferred to Kyoto in the late 8th century, it faced northeast towards this city, an unlucky orientation. As a result, it came to be known as a place that protected the people behind it from bad occurrences.
Be on the lookout for monkey statues, as they have long been visitors to the grounds of this shrine. Also, plan your visit for late November if possible, as the leaves on the maple trees planted here turn a bright red at this time.
Other Attractions
Looking for another Shinto hall of worship to check out? Stop by the Omi-jingu Shrine during your visit to Otsu. Built in both Showa and Omi styles, it honours Emperor Tenchi, Japan's 38th imperial leader. With the buildings and the gates are eye-catching, this place is known among Otsu locals for its Yabusame (horseback archery) competitions.
After a long day spent jumping from one temple/shrine to another, relax and unwind at Otsu Lakeside Nagisa Park. Set alongside the brilliant waters of Lake Biwa. Mostly a place for exercise, dog-walking, and other forms of leisure, there are a few cafes in this park, giving visitors the chance to watch locals go about their business while enjoying a freshly-made coffee.
Otsu is surrounded by amazing nature, giving its residents amazing outdoor places to enjoy. Biwako Valley is among the best of these venues, as it offers skiing in winter and hiking in the warmer months. Even if you aren't athletically inclined, the fantastic views possible from the top of this area's ropeway will make a trip out here worthwhile.
Finally, adrenaline lovers will want to spend a day on the Seta River while in the Otsu area. On this waterway, you can enjoy whitewater rafting, tubing, and in winter, snowshoeing along its shores.