Suwon Travel Guide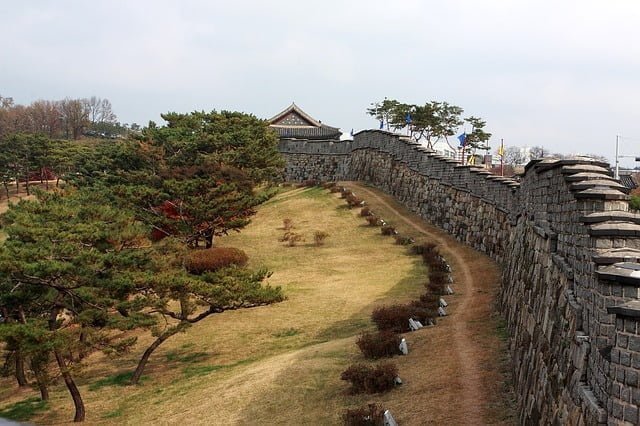 Introduction
Situated within easy reach of Seoul, Suwon is an excellent day trip destination for those spending time in South Korea's largest city.
With a UNESCO World Heritage Site along with a futuristic museum run by Samsung, this destination will take up an entire day, so make your plans appropriately.
Come check out our Suwon intrepid travel guide as we cover the best things to do in Suwon, South Korea.
Top Attractions
Those making the trip down to Suwon typically have the Hwaseong Fortress at the top of their sightseeing list. This castle was constructed near the end of the 18th century by King Jeongjo in honour of his late father, Prince Sado. This royal met an untimely end at the hands of his father, King Yeongjo, who murdered him by locking him alive inside a rice chest.
This fortification is a worthy tribute, as its outer walls sprawl over five kilometres around the main complex. The structure's goal, other than building a permanent monument to Jeongjo's late father, was to become the centre of what would eventually become Korea's new capital. In the end, Seoul retained this title, but the ambition of this castle has allowed it to earn its claim as a UNESCO World Heritage Site easily.
When you aren't exploring its inner sanctum, walk its walls for the low sum of 1,000 Korean Won. All along its perimeter, excellent opportunities exist for photos, as this landmark affords fantastic views of the city of Suwon and the mountains that surround it.
Before leaving the Hwaseong Fortress area, be sure to check out the Hwahongmun Gate. This specific part of the castle's structure was designed to allow the Suwon River to pass through while maintaining the defences of this 18th-century Korean castle.
With picturesque arches and concrete steps that create a visually-pleasing waterfall effect, this spot is a favourite among locals and photographers. With a tea house situated nearby, this is the perfect place to end your tour of Hwaseong Fortress.
Still haven't had enough of Korea's imperial past? Move on to the Hwaseong Haenggung Palace, where this nation's royals resided during times of war. Built in the late 18th century, this well-maintained structure resembles many of the Buddhist temples that exist across in the country in its style.
It is best-known in the present day for its regular displays of Korean martial arts. Done in traditional costume, these performers use real weapons such as spears and swords to hack straw dummies to pieces – don't forget to videotape it to show friends and family.
Throughout South Korea's rise to prominence, Samsung has been a central figure. Learn more about this corporation's greatest creations at the Samsung Innovation Museum. This institution isn't all about this company's achievements – it addresses the very concept of innovation itself, starting from the harnessing of electricity.
As you make your way through the complex, you'll get to see artifacts of devices that represent progress – from telegraph machines to TVs to smartphones, you'll barely notice the Samsung product placements until close to the end.
The final stretch of exhibits shows off some of Samsung's visions for the future – from cars that can charge wirelessly to being able to replay memories, the ambitions this company explains the enormous success it has enjoyed in the present day.
Other Attractions
Want to lighten the mood a bit? Make time in your schedule to check out Mr. Toilet House. Once home to the sanitation manager (and later, mayor) of Suwon, he spent his entire life improving the condition and access to toilets around the world.
After his death, the city of Suwon acquired his house and turned it into a museum dedicated to all things related to toilets. They even changed the exterior to resemble the porcelain throne we sit upon every day. Throughout its halls, you'll get to check out different johns, art related to toilets, and displays that highlight the importance of sanitation throughout history.
Back in 2002, Korea co-hosted the World Cup with Japan. While that tournament is well in the past, you can take in K-League football at Suwon World Cup Stadium. The dedication of Korean sports fans is legendary – with a capacity of 42,000, the atmosphere in this place can get intense during games, so be sure to be a part of it if you can.
Take in a symbol of Chinese-Korean friendship by spending an hour or so in Wolhwawon Garden. In 2005, the Chinese province of Guangdong sent over 80 gardeners to create a green space that boasts water features, pavilions, and other aspects commonly associated with Chinese gardens.
A relaxing spot in the midst of a busy city, it is a great place to catch your breath if you are feeling stressed during your visit to Suwon.