Takayama Travel Guide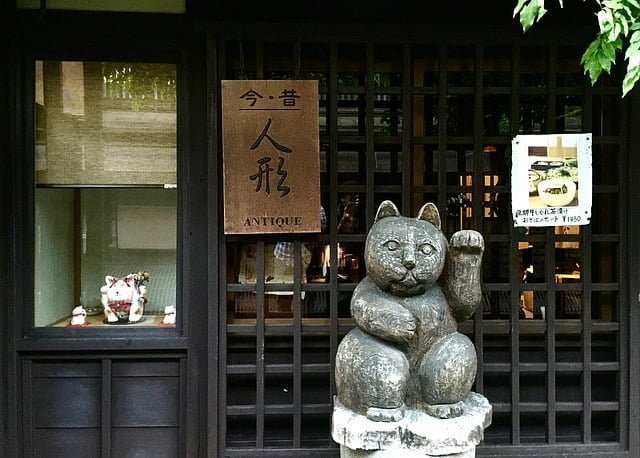 Introduction
Ever wonder what Japan was like doing the Edo Period? While structures from this time can be found all over Japan, there are perhaps in their greatest concentration in and around Takayama.
With outstanding mountain views from this destination, it is a solid stop to make on a tour across Honshu Island.
Come check out our Takayama travel guide as we cover the best things to do in Takayama, Japan.
Top Attractions
Start your time in Takayama by checking out the Hida Folk Village. It is comprised of 30 historic buildings built during the Edo Period, which have been moved there from across the Hida region. All of them are essential buildings found in settlements from that era, with storehouses, farmhouses, and the village mayor's house.
Maintained to appear how they were centuries ago, even their interior fireplaces are lit every morning as they were back then. As you walk through, keep your eyes open for implements such as tools that were used to complete everyday tasks in the Edo Period.
Every spring and fall, Takayama hosts a pair of festivals that feature floats that are uniquely ornate in their appearance. If you are not fortunate enough to find yourself in the region in either April or October, you can inspect these cultural assets at the Takayama Festival Floats Exhibition Hall.
Within this small museum, you'll find four of the eleven floats that are carted around the streets of Takayama during the fall festival. These are artifacts in their own right, as they were built several hundred years ago.
That isn't all there is to see here, though – within, you'll also find miniature models of a Shinto hall of worship known as the Toshogu Shrine. Fortunately for foreigners, captions are available in English as well as Japanese, as these will help to shed light on this aspect of Japanese culture.
Next, take a walk around the Takayama Jinya. An Edo Period government building made of local timber, it was from here where the Tokugawa Shogunate governed the Takayama region. Given the ravages of time, earthquakes, and war, it is rather amazing that this wooden structure served its purpose up until 1969 when it was finally retired as a functional municipal building.
As you wander about gently upon the tatami mat floors, imagine meetings taking place between feudal lords, visiting officials relaxing in guest rooms, and captured suspects being questioned in the interrogation room. With painstaking attention paid to authenticity, it's easy to picture how things were in past generations.
Looking for a religious sight to take in during your visit to Takayama? Make room in your itinerary for the Sakurayama Hachiman Shrine. As a Shinto hall of worship, this shrine is ancient, as it existed before written records started being maintained in the 7th century.
Oral history places its origin in the 4th century when it was founded by Emperor Nintoku, a revered figure in Japanese history. The current structure is decidedly more modern, but its design is in line with tradition.
Surrounded by a stand of tall trees and possessing a quiet atmosphere, it is a special destination in Takayama. Be sure to drop by if you are around for the Takayama Autumn Festival, as the aforementioned ancient floats pay a visit here during their parade.
Other Attractions
Those who enjoy modern art will want to call on the Hida-Takayama Museum of Art during their time in Takayama. Within, you'll find outstanding examples of Art Deco and Art Nouveau pieces, with a particular emphasis on glass works.
Outside, the building itself is a work of art, as is its accompanying fountain, which was moved here from a shopping centre in the Champs Elysees in Paris, France. The view of the Japanese Alps from this institution is outstanding on a clear day, so don't forget your camera.
Ger a dramatic view of the Japanese Alps and Takayama from above by ascending the Shin-Hotaka Ropeway. With an elevation gain of more than 1,000 metres, it is one of the loftiest air trams in the country.
This vantage point offers more than just a killer view for photographers, as there is a restaurant on site and in summer, a trail leads to the summit of Nishiho Mountain. Taking about an hour and a half, it can be done by those with a moderate amount of fitness. Trails lead beyond this point to other summits and to a town below, but they should only be attempted by experienced and well-provisioned hikers.
Does trekking through mountains sound a bit too involved for you? The Higashiyama Walking Course is tamer but doesn't hold back on views or experiences.
Three and a half kilometres in length, it takes you through a temple town, the surrounding countryside, and a wooded area before ending at the ruins of Takayama Castle. If you want to get in touch with rural Japanese culture, don't miss out on this activity.