Famous for its whaling past and its industrial present, Ulsan is unquestionably the blue-collar capital of Korea. This fact may drive away some, but this city offers gems to those who venture off the beaten track.
Start with its museums, check out its millennia-old temples, and experience the brilliance of its sea coast. After you do, you'll know that those who pass on this place are missing out on something special.
Come check out our Ulsan travel guide for foreign visitors as we cover the best things to do in Ulsan, South Korea.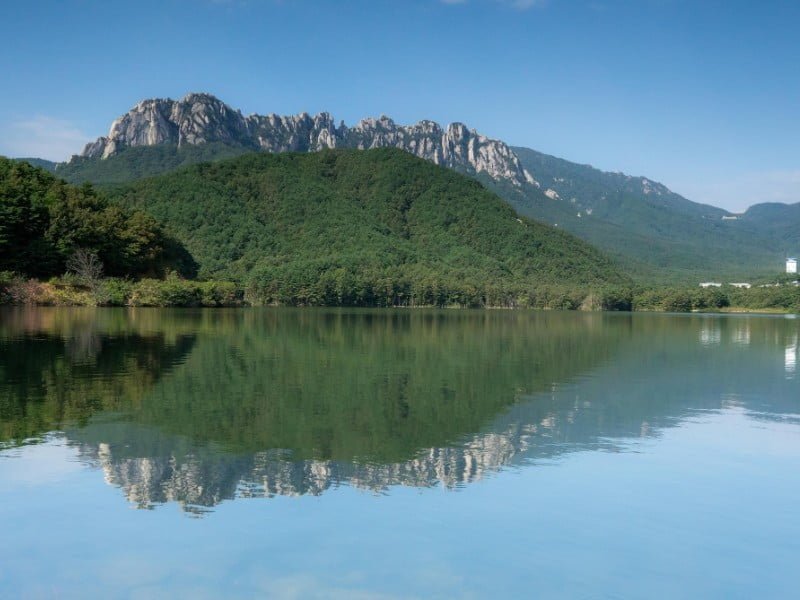 Ulsan City Guide: A Brief History Of Ulsan, South Korea
Welcome to Ulsan, a city with a rich and vibrant history dating back thousands of years. As you step foot in this bustling metropolis in the southeastern part of South Korea, you can't help but feel the energy and excitement of the city.
From prehistoric times, Ulsan has been a hub of civilization, with evidence of human habitation dating back 30,000 years. As you wander through the city's many archaeological sites, you'll be transported back in time to the Neolithic era, where bronze and iron were produced in abundance.
During the Three Kingdoms period, Ulsan was an integral part of the Silla kingdom and a significant maritime trade center with China and Japan. The city continued to prosper under the Goryeo and Joseon periods, where it became famous for its exquisite ceramics and bustling commerce.
In the modern era, Ulsan has undergone rapid development, becoming a center of heavy industry during the Japanese colonial period. Today, it's home to several major Korean corporations, including Hyundai Heavy Industries and SK Energy.
But Ulsan isn't just a hub of industry – it's also a destination for travelers seeking natural beauty and cultural heritage. The city boasts a breathtaking coastline, magnificent mountains, and picturesque parks. Don't miss out on exploring the Bulguksa Temple, a UNESCO World Heritage site, and experiencing the vibrant local cuisine.
Ulsan truly is a city of contrasts – a vibrant and dynamic metropolis steeped in ancient history and natural beauty. Plan your trip today and discover the wonders of Ulsan for yourself!
Ulsan Top Attractions and Best Places to Visit in South Korea
Start your time in this industrial city by paying a visit to the Ulsan Museum. Through its exhibits, you'll learn about its history from prehistoric times to the present day. Older artifacts include things like petroglyphs, tools, and photos from the Japanese occupation.
In the industrial galleries, you'll learn how Ulsan was at the epicentre of Korea's rise after the Korean War. This country's steel, shipbuilding, and automobile industries have a massive presence in this city, as the displays will tell you. Check out a model of a 1979 Hyundai Pony – Korean auto building has come a long way since then!
Make the Jangsaengpo Whale Museum your next stop on your tour of Ulsan. Dedicated to the banished industry, it is the only institution of its kind in Korea. Here, you'll find everything from harpoons to entire whaling ships on display.
That isn't the biggest attraction, though – don't leave without checking out the skeleton of a killer whale (orca). With admission only 2,000 won for adults and 1,000 won for children, it is well-suited to budget travellers.
Those looking for a religious point of interest in the Ulsan area will want to make their way over to Seongnamsa Temple. First built in the 9th century, it remained intact until the Japanese razed it in the 16th century.
Today, this place has a vibrant population of Buddhist nuns. There's more to this place than the devoted, though – check out the Seongnamsa Three Storey Pagoda first. As the only piece of the temple to survive since the beginning, it is among the oldest objects in all of Korea, so don't miss it. There is also a statue honouring founder Monk Doui and an old stone well, so take your time here.
Did you know that Ulsan is home to one of Korea's most critically acclaimed rice wines? If you fancy yourself a purveyor of alcoholic drinks, be sure to visit the Boksoondoga Rice Winery. Several years back, Kim Min-kyu and Kim Min-kook decided to share their grandmother's recipe for makgeolli with the world.
Word spread fast, and before they knew it, they had a full-fledged business on their hands. Before long, it appeared at diplomatic gatherings and won the K-Ribbon, an award bestowed upon products of cultural significance. Don't just come here to eat and drink – take some back to your accommodation – it's that good.
Ulsan Cultural Attractions: Trip to Ulsan, Korea
The industrial nature of Ulsan gets many people down. If you feel similarly, spend a day out at Daewangam Park. Situated 20 kilometres southeast of the city centre, its environs are a world away from the concrete jungle you'll be leaving behind.
Here, the sights of the sea and the scent of pine trees reign supreme. Walk along a kilometre long trail down to the seashore. With exquisitely-eroded cliffs and the magnificence of the sea, it will be the recharge you badly needed.
While you are still in the area, head over to Ganjeolgot Lighthouse. This light contends that it is the most easterly point in Korea – as such, it draws crowds to witness the sunrise, especially on New Year's Day.
During the spring and summer months, flowering acacia trees make for a pleasant atmosphere. As such, don't be in a rush to leave after getting a selfie with this stylish lighthouse.
Back in town, take time to go for a stroll through the Taehwa River Seepri Bamboo Grove. Like any thicket of trees, this place is great for getting away from the stresses of the city. However, bamboo shoots are entirely different – they are technically a grass, and make a unique sound when the wind blows. Once you have finished your time here, head across the street for a meal at one of many establishments.
If you can't visit the bamboo forest, spending an hour or so in Ulsan Grand Park will do fine. It is no ordinary park, as this green space boasts a swimming pool, outdoor concert space, and two mini-theme parks for kids. Sport lovers are well-accommodated – if you want to shoot hoops, there is a court where you can play.

source: Top Tourist Places on YouTube
Top 10 Things To Do in Ulsan, Korea For Visitors
Here are the top 10 things to do in Ulsan, Korea:
Visit the Bulguksa Temple: A UNESCO World Heritage site, this ancient temple is a must-visit for anyone interested in Korean culture and history.
Take a stroll through Taehwagang National Park: This beautiful park offers stunning views of the Taehwa River and is a popular spot for hiking, picnicking, and fishing.
Explore the Ulsan Museum: This fascinating museum offers a glimpse into the city's rich history and culture, including displays on traditional Korean pottery, ironworking, and shipbuilding.
Go shopping at Ulsan Hyundai Department Store: This upscale shopping destination is home to some of the best fashion and luxury brands, as well as a wide range of dining options.
Experience traditional Korean culture at the Ulsan Traditional Market: This bustling market offers a wide range of local goods and is a great place to sample traditional Korean food.
Take a dip at Ilsan Beach: This picturesque beach offers stunning views of the East Sea and is a popular spot for swimming and water sports.
Marvel at the Jangsaengpo Whale Museum: Learn about the city's whaling history and observe life-sized whale replicas at this fascinating museum.
Hike up Ganwoljae Hill: This scenic hill offers panoramic views of the city and is a great spot for hiking and picnicking.
Visit the Ulsan Grand Park: This expansive park offers a range of outdoor activities, including hiking, cycling, and camping, as well as a zoo and botanical garden.
Check out the Hyundai Motor Manufacturing Plant: Take a tour of this massive automotive plant and see how Hyundai vehicles are made from start to finish.
What To Eat and Drink at Restaurants in Ulsan, South Korea
Ulsan is a food lover's paradise! The city offers a diverse range of culinary delights, ranging from traditional Korean cuisine to international flavors. The local food scene in Ulsan is unique and exciting, with a focus on fresh seafood and local ingredients.
One of the must-try foods in Ulsan is Hweh, or raw fish. This local specialty is served with a variety of side dishes and rice, and the freshness of the fish is what makes this dish truly special. The fish is so fresh that it practically melts in your mouth, leaving behind a savory and flavorful taste that you won't forget anytime soon.
If you're looking for a traditional Korean drink, then Makgeolli is a must-try. This milky, sweet, and slightly sour rice wine is a favorite of locals and visitors alike. It's often served in large bowls or jars and is accompanied by a range of Korean snacks. Makgeolli is perfect for washing down spicy Korean food and is the perfect drink for a night out with friends.
Another delicious Korean dish to try in Ulsan is Naengmyeon, which is a cold noodle dish that's perfect for summertime. The noodles are made from buckwheat or sweet potato starch and are served with a spicy sauce, sliced beef, and vegetables. The dish is refreshing, flavorful, and perfect for beating the summer heat.
For something more hearty and filling, try Samgyetang, a popular Korean soup. It's made with a whole chicken stuffed with rice, ginseng, and other herbs. The broth is rich, comforting, and full of flavor, making it a perfect meal for cooler weather.
And of course, no trip to Ulsan would be complete without trying their local coffee. The Ulsan Blend is a local specialty that's a must-try for coffee lovers. It has a smooth and rich taste with a slightly nutty flavor that's hard to resist. Ulsan is a city that takes its coffee seriously, and there are plenty of cafes and coffee shops to choose from, each offering a unique and exciting coffee experience.
Ulsan's food scene is diverse, exciting, and full of flavors that are unique to the city. Whether you're in the mood for something refreshing like Naengmyeon or something hearty like Samgyetang, Ulsan has something for every taste bud. So come and explore the culinary delights of Ulsan, and discover what makes this city a food lover's paradise!
Tours For Visitors To Ulsan, South Korea
Ulsan is a city full of diverse and exciting tours that allow visitors to explore the city's rich history, culture, and natural beauty. These tours offer a unique way to experience Ulsan, whether you're a first-time visitor or a seasoned traveler. Here are some of the top tours that you won't want to miss:
Ulsan City Tour: This tour is a great way to get an overview of the city and its most famous landmarks. You'll visit the beautiful Ulsan Grand Park, which features a lake, a botanical garden, and a zoo. You'll also visit the Jangsaengpo Whale Museum, where you can learn about Ulsan's history as a center of the whaling industry, and the Ulgi Lighthouse, which offers stunning views of the city and the sea.
Coastal Hike and Beach Tour: This tour is perfect for nature lovers and outdoor enthusiasts. You'll start at the Ganjeolgot Sunrise Park, which is known for its breathtaking views of the sunrise over the sea. From there, you'll hike along the coast to the Jukdo Beach and the Ilsan Beach, two of the most beautiful beaches in Ulsan. Along the way, you'll see stunning rock formations, cliffs, and sea caves.
Traditional Market and Street Food Tour: This tour is a foodie's dream come true. You'll visit the bustling traditional markets of Ulsan, where you can sample a variety of street food and local delicacies. You'll also visit the Ulsan Museum, where you can learn about the city's history and culture, and the Ulsan Bridge Observatory, which offers panoramic views of the city and the sea.
Ulsan Industrial Tour: This tour is a unique opportunity to see Ulsan's industrial side. You'll visit the Hyundai Motor factory, one of the largest car manufacturers in the world, and the POSCO steel factory, which produces high-quality steel products. You'll also visit the Ulsan Petrochemical Industrial Complex, which is home to many chemical and energy companies.
Temple Stay Tour: This tour is a peaceful and meditative experience that allows you to immerse yourself in the traditional culture of Ulsan. You'll stay at a Buddhist temple and participate in activities like meditation, chanting, and tea ceremonies. You'll also visit the nearby Tongdosa Temple, one of the most important temples in Korea, and learn about Buddhism and its influence on Korean culture.
Ulsan has a wide variety of tours that offer something for everyone. Whether you're interested in nature, food, culture, or industry, you're sure to find a tour in Ulsan that suits your interests. These tours are a great way to see the city from a new perspective and experience everything that Ulsan has to offer. So, come and explore Ulsan on one of these incredible tours, and discover why this city is such a popular destination for travelers from all over the world.
Ulsan Accommodations Guide: Hotels, Guesthouses and Hostels
When it comes to finding accommodations in Ulsan, there are plenty of options to choose from to fit any budget and preference. Here is a guide to some of the best places to stay in Ulsan:
Luxury Hotels: If you're looking for a high-end experience, Ulsan has a few luxurious hotel options. The Shilla Stay Ulsan is a 5-star hotel located in the city center, with spacious rooms, elegant decor, and a rooftop bar offering stunning views of the city. The Lotte Hotel Ulsan is another top-rated option, with luxurious rooms, a spa, and multiple restaurants.
Mid-Range Hotels: For a more affordable option, Ulsan has several mid-range hotels that still offer great amenities and comfortable rooms. The Courtyard by Marriott Ulsan is a popular choice, with modern rooms and a central location. The Lotte City Hotel Ulsan is another great option, with stylish rooms and a convenient location near shopping and dining.
Guesthouses: If you're looking for a more budget-friendly option, guesthouses are a great choice. The Gana House Guesthouse is a cozy and welcoming guesthouse with affordable rooms and a convenient location near the Ulsan Bus Terminal. The Mujuhouse Guesthouse is another popular option, with a friendly and welcoming atmosphere and easy access to the city's attractions.
Homestays: For a more authentic and immersive experience, homestays are a great option. The Ulsan Homestay Network offers a variety of homestay options with local families, allowing visitors to experience Korean culture and hospitality firsthand. Homestays typically offer comfortable rooms and meals, and can also include cultural activities like cooking classes and language lessons.
Airbnbs: Airbnb is also a popular option for accommodations in Ulsan, with a wide variety of options available. From cozy apartments to spacious villas, there's something for everyone. Airbnb can be a great choice for those looking for more privacy and flexibility, as well as for families or groups traveling together.
Ulsan offers a wide range of accommodations to fit any budget and preference. Whether you're looking for a luxurious hotel or a more budget-friendly option like a guesthouse or homestay, Ulsan has something for everyone. So, choose the option that suits you best and enjoy your stay in this beautiful and vibrant city.
Day Trips From Ulsan, Korea
Beyond the city limits, there are several noteworthy day trip options available for travelers who seek to expand their cultural and historical horizons. This brief study aims to outline and describe some of the top day trip destinations from Ulsan.
Firstly, Gyeongju, a UNESCO World Heritage site located an hour's drive from Ulsan, offers a wealth of historical and cultural experiences. The site boasts numerous historical artifacts and monuments from the ancient Silla Kingdom, such as the Bulguksa Temple and Seokguram Grotto. Visitors can enjoy scenic walks around the city's beautiful parks and gardens, offering a glimpse into the country's rich cultural heritage.
Secondly, Busan, South Korea's second-largest city, is a popular destination for day trips from Ulsan. Located just over an hour's drive away, Busan is renowned for its beaches, markets, and cultural landmarks. Notable tourist attractions include the Gamcheon Culture Village, Haeundae Beach, and the Jagalchi Fish Market.
Thirdly, Taean-gun, located roughly two hours' drive from Ulsan, is an idyllic coastal area that provides stunning natural scenery, ideal for scenic drives and exploration. Taeanhaean National Park is a popular destination, offering coastal scenery and hiking trails.
Fourthly, Daegu, located an hour and a half's drive from Ulsan, is a vibrant city known for its dining and shopping experiences, alongside its cultural attractions such as Dongseongno Street and Daegu National Museum.
Finally, Andong, located approximately two and a half hours' drive from Ulsan, is a city steeped in history and tradition, showcasing various cultural and architectural landmarks, including the Hahoe Folk Village and the Andong Soju Museum.
Ulsan offers a range of day trip options that provide a variety of cultural, historical, and natural experiences for travelers seeking to expand their understanding and appreciation of South Korean heritage. These day trips offer a glimpse into the diverse and rich cultural landscape of South Korea beyond the borders of Ulsan.
Ulsan Transportation Guide
Ulsan, a vibrant city in South Korea, offers a diverse and exciting transportation system that ensures travelers can explore the city and its surroundings with ease. Buckle up, and let me take you on a thrilling ride through Ulsan's transportation options!
Firstly, let's talk about the city's extensive bus network, which connects various parts of the city and its surrounding areas. Whether you're a tourist or a local, you can hop on a local bus or express bus, and you'll be zooming through Ulsan in no time. Express buses are ideal for those who want to explore nearby cities quickly, while local buses are the perfect option for those who want to take in the sights and sounds of Ulsan at a leisurely pace.
Next up, let's discuss the city's taxi services. Who doesn't love the feeling of being chauffeured around in a comfortable car? Ulsan offers several types of taxis, including deluxe taxis and jumbo taxis that can accommodate larger groups. The fare system is metered, so you can sit back, relax, and enjoy your ride without any stress.
Thirdly, Ulsan's subway line is an efficient and cost-effective way to get around the city. With one line that connects Taehwagang Station to Eonyang Station, the subway system is an ideal choice for those traveling to and from the downtown area. With fares starting at just 1,250 won, it's a budget-friendly option that won't break the bank.
For those who want to venture beyond Ulsan's borders, the city has two train stations, including the major Ulsan Station and the smaller Eonyang Station. With connections to other major cities like Busan and Seoul, you can easily travel across South Korea by train.
If you prefer to drive yourself, Ulsan offers several rental car agencies that cater to all budgets and preferences. Whether you want to explore the city's scenic trails or drive along the coastline, renting a car is a great option for those who want to travel at their own pace.
Lastly, for the more adventurous travelers, Ulsan has a bike-sharing program that allows you to rent bikes and explore the city's bike paths and trails. It's an excellent option for those who want to get some exercise and take in the sights and sounds of Ulsan at the same time.
Ulsan's transportation system is a fascinating and exciting aspect of the city that allows travelers to explore its diverse landscape with ease. From buses and taxis to subways and rental cars, there's something for everyone in Ulsan. So, buckle up, and get ready for a thrilling ride!
Where To Visit After Your Trip To Ulsan?
Your trip to Ulsan may be over, but the adventure doesn't have to end there! South Korea is a country brimming with exciting destinations just waiting to be explored. Check out these exhilarating options:
Don't let your journey end in Ulsan – the excitement is just getting started! Whether you're seeking beaches, nightlife, history, or nature, South Korea has something for everyone. So pack your bags and get ready for the adventure of a lifetime.
Ulsan Travel Guide: Final Thoughts
Ulsan is a city that's full of surprises. From its bustling markets to its serene temples, Ulsan has something for everyone. Whether you're a history buff, a foodie, or a nature lover, Ulsan is sure to leave you with lasting memories.
Some of the must-visit attractions in Ulsan include the Ulsan Grand Park, the Taehwagang National Garden, and the Jangsaengpo Whale Museum. And when it comes to food, Ulsan does not disappoint. From traditional Korean dishes to international cuisine, Ulsan's restaurants and street food vendors offer a variety of delicious options.
In terms of accommodations, Ulsan has many options to suit every budget and preference. Whether you're looking for a luxury hotel or a budget-friendly hostel, Ulsan has something to offer.
And if you're looking to explore beyond Ulsan, there are plenty of nearby destinations worth checking out, including Busan, Gyeongju, and Seoul.
So pack your bags and get ready to experience all that Ulsan has to offer!
In the heart of South Korea lies a city,
Ulsan, a gem waiting to be discovered by thee
Its markets bustling with colors and sounds,
A feast for the senses, a delight that abounds
From the towering Ulsan Bridge to the serene Taehwagang,
Nature's beauty surrounds you, a peaceful pang
The Jangsaengpo Whale Museum a unique delight,
A glimpse into the majesty of the sea, a true sight
Foodies will rejoice in Ulsan's culinary scene,
A taste of Korea, flavors to satisfy every cuisine
The warmth of the locals, the kindness of their hearts,
A home away from home, a place to never depart
Ulsan, a city of history, culture, and art,
A perfect destination to soothe the wandering heart
From sunrise to sunset, adventure awaits,
A journey to remember, a lifetime of gates.