Ulsan Travel Guide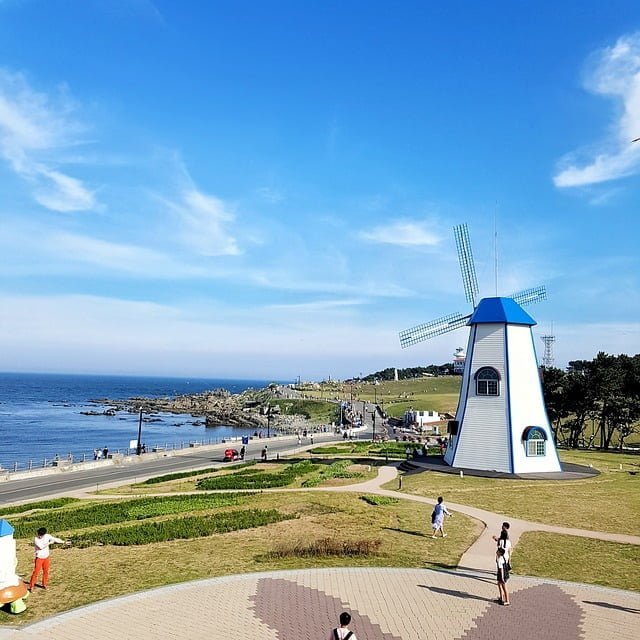 Introduction
Famous for its whaling past and its industrial present, Ulsan is unquestionably the blue-collar capital of Korea. This fact may drive away some, but this city offers gems to those who venture off the beaten track.
Start with its museums, check out its millennia-old temples, and experience the brilliance of its sea coast. After you do, you'll know that those who pass on this place are missing out on something special.
Come check out our Ulsan travel guide for foreign visitors as we cover the best things to do in Ulsan, South Korea.
Top Attractions
Start your time in this industrial city by paying a visit to the Ulsan Museum. Through its exhibits, you'll learn about its history from prehistoric times to the present day. Older artifacts include things like petroglyphs, tools, and photos from the Japanese occupation.
In the industrial galleries, you'll learn how Ulsan was at the epicentre of Korea's rise after the Korean War. This country's steel, shipbuilding, and automobile industries have a massive presence in this city, as the displays will tell you. Check out a model of a 1979 Hyundai Pony – Korean auto building has come a long way since then!
Make the Jangsaengpo Whale Museum your next stop on your tour of Ulsan. Dedicated to the banished industry, it is the only institution of its kind in Korea. Here, you'll find everything from harpoons to entire whaling ships on display.
That isn't the biggest attraction, though – don't leave without checking out the skeleton of a killer whale (orca). With admission only 2,000 won for adults and 1,000 won for children, it is well-suited to budget travellers.
Those looking for a religious point of interest in the Ulsan area will want to make their way over to Seongnamsa Temple. First built in the 9th century, it remained intact until the Japanese razed it in the 16th century.
Today, this place has a vibrant population of Buddhist nuns. There's more to this place than the devoted, though – check out the Seongnamsa Three Storey Pagoda first. As the only piece of the temple to survive since the beginning, it is among the oldest objects in all of Korea, so don't miss it. There is also a statue honouring founder Monk Doui and an old stone well, so take your time here.
Did you know that Ulsan is home to one of Korea's most critically acclaimed rice wines? If you fancy yourself a purveyor of alcoholic drinks, be sure to visit the Boksoondoga Rice Winery. Several years back, Kim Min-kyu and Kim Min-kook decided to share their grandmother's recipe for makgeolli with the world.
Word spread fast, and before they knew it, they had a full-fledged business on their hands. Before long, it appeared at diplomatic gatherings and won the K-Ribbon, an award bestowed upon products of cultural significance. Don't just come here to eat and drink – take some back to your accommodation – it's that good.
Other Attractions
The industrial nature of Ulsan gets many people down. If you feel similarly, spend a day out at Daewangam Park. Situated 20 kilometres southeast of the city centre, its environs are a world away from the concrete jungle you'll be leaving behind.
Here, the sights of the sea and the scent of pine trees reign supreme. Walk along a kilometre long trail down to the seashore. With exquisitely-eroded cliffs and the magnificence of the sea, it will be the recharge you badly needed.
While you are still in the area, head over to Ganjeolgot Lighthouse. This light contends that it is the most easterly point in Korea – as such, it draws crowds to witness the sunrise, especially on New Year's Day.
During the spring and summer months, flowering acacia trees make for a pleasant atmosphere. As such, don't be in a rush to leave after getting a selfie with this stylish lighthouse.
Back in town, take time to go for a stroll through the Taehwa River Seepri Bamboo Grove. Like any thicket of trees, this place is great for getting away from the stresses of the city. However, bamboo shoots are entirely different – they are technically a grass, and make a unique sound when the wind blows. Once you have finished your time here, head across the street for a meal at one of many establishments.
If you can't visit the bamboo forest, spending an hour or so in Ulsan Grand Park will do fine. It is no ordinary park, as this green space boasts a swimming pool, outdoor concert space, and two mini-theme parks for kids. Sport lovers are well-accommodated – if you want to shoot hoops, there is a court where you can play.