Wenzhou Travel Guide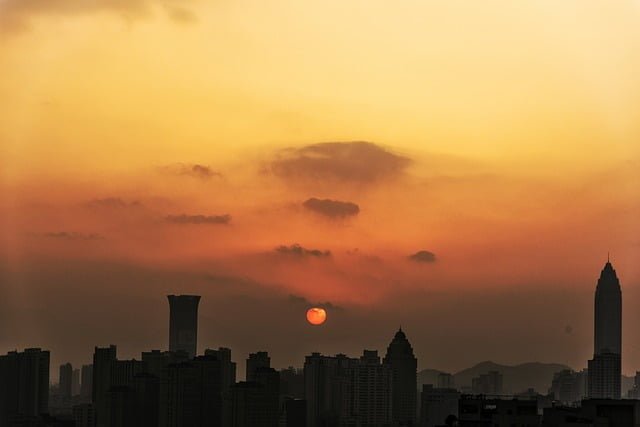 Introduction
Known primarily as a city that makes 90% of the world's glasses and a massive proportion of its shoes, Wenzhou is a place that frequently gets skipped by travellers for other parts of China.
This doesn't mean there is nothing to see, though – with plenty of mountains, temples, and other cultural institutions, you'll find enough things to do during your time there.
Come check out our Wenzhou travel guide as we cover the best things to do in Wenzhou, China.
Top Attractions
Start your visit to Wenzhou by exploring the halls and exhibits of the Wenzhou Museum. Inside, you'll find more than 17,000 items in its collection, dating back to the origins of China as a nation. These have been brought in from sources across the region, and include items like jade, bronze wares, stone tools, gold and silver items, calligraphy, paintings, and more.
An entire section of the museum is dedicated to arts and crafts, and with plenty of English translations throughout the building, this attraction is a great place for foreigners to visit when the weather or air quality isn't cooperating.
Before moving on from Wenzhou to your next destination in China, make sure to set aside several hours to check out the entirety of Jiangxin Island. Renowned as one of the four islands most revered over the course of Chinese history, it is packed with natural and cultural highlights that will almost certainly be the highlight of your trip here.
From trails that make their way through stands of olive, camphor, and banyan trees that are many hundreds of years old to Buddhist temples which hold a great deal of importance to the religion as a whole, your time on this isle will be spent travelling from one awesome sight to another.
Reached by a series of buses from the city centre and then a ferry boat for roughly 25 Yuan, it is an excellent way to spend a good weather day outside.
Make the most of the beautiful countryside found in the hinterlands of Wenzhou by spending time out at Yaoxi Scenic Resort. Situated amidst the mountains of the southeastern interior, its star attraction is a waterfall which cascades down from its highest heights.
Forming a gorge filled with fresh, powder blue water, it is a refreshing place to cool off on a hot day (of which there are many in summer) in the Wenzhou area. They make for a great place to refresh oneself after a strenuous hike into the hills above, which provide an excellent view of Wenzhou city to the east.
If possible, try to visit during the week, as this place can get overwhelmed by locals during the weekends, especially on Sunday.
While modern-day Wenzhou may not offer much in the way of ancient Chinese architecture or culture, there are many ancient towns and villages within an easy day trip that will allow you to get a taste of Classic China.
After catching a ferry to Oubei, take a minibus one hour north until you reach Yantoucun. Here, you'll get a chance to walk along an attraction known as Lishui Street, which is a series of old-style Chinese rural houses built alongside a canal.
If you are looking to check out a traditional Chinese village, you'll want to check out Furong Village, which has been continuously inhabited for many centuries.
Unlike the extremely touristy water villages within easy reach of Shanghai, these have a feel to them that is far more authentic. Overnight accommodation can be had here as well, though it bears saying that the standard may be more spartan than what you are used to at home.
Other Attractions
If you can't find the time to make your way out to Yaoxi Scenic Resort, spend an afternoon enjoying nature on the slopes of Yangfu Mountain instead. In addition to tree-lined trails that will take you to cooler heights, there are amazing views that will allow you to capture the city of Wenzhou from above.
Like Yaoxi, though, this spot tends to get crowded on weekends and during the evening hours as well, so time your visit for the middle of the day during the week, if possible.
Jingshan Forest Park is another popular place where locals go to get away from the noisy, chaotic streets of Wenzhou. Here, you will find some shrines and a zoo, but on a hot day, there is no better place to be than its municipal pool. Again, this is a busy place on weekends, so try to go during the work week to avoid feeling like a sardine in a water-packed can.
Before making your way to your next destination in China, spend your last evening in Wenzhou shopping and dining on Wuma Street. Here, you will find shop everyday needs alongside luxury brands. No matter one's reason for spending money here, though, everybody partakes of local delicacies, which are skilfully prepared by food stalls situated along this street's length.