Angeles City Travel Guide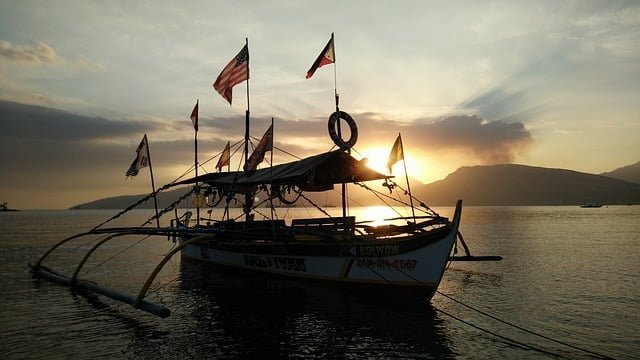 Introduction
Though it may not have the most sterling reputation, Angeles City is nonetheless an interesting place to see as a visitor to the Philippines. Boasting a surprising number of museums and churches to balance its entertainment facilities, this place will appeal to more than just hedonists.
Cultural Attractions
While Angeles City is best known for its hedonistic activities, there are still enough attractions around to interest the cultural traveller. Start at the Clark Museum, as this institution contains artifacts, film, and other exhibits which illustrate the colourful history of this part of the Philippines.
Topics covered include war history, local geography, and the story of the Mount Pinatubo volcanic eruption, which was one of the biggest of its kind in the 20th century. Some may balk at the 200 peso entrance fee, but it permits access to a 4D theatre that will bring this region's story to life.
If the Clark Museum has only got you warmed up, learn even more about the region by checking out Museo Ning Angeles. Housed in a building dating back to the 1920s, exhibits within contain dioramas which do well at giving people a look into how life was like more than a century ago.
From representations of local churches to the native dress of local indigenous peoples, there is a lot to take in, but be sure to plan your day so you arrive here by 4 pm between Monday and Saturday, as this institution closes at 5 pm, and is closed on Sunday.
Get even deeper into local culture by visiting the Center for Kapampangan Studies during your visit to Angeles City. Dedicated to the preservation of the language and traditions of this group of people, this small but detailed museum on the campus of Holy Angel University will fascinate and inspire you with a culture that diverges significantly from the modern Filipino way of life.
Of particular interest is the traditional alphabet of the Philippines, but take your time while you are here, as there are plenty of intriguing displays to be found here.
Finish your tour of Angeles City by dropping by Holy Rosary Parish Church. Recognized as a national historic site, it has had a checkered past since its founding in the late 19th century. While it is a lovely place of worship in the present day, the land behind it was used to execute Filipino rebels from 1896 to 1898.
During World War II, its belfry was destroyed in an air raid but was promptly repaired within a year of the incident. Be sure to catch a mass during Holy Week – there is no better time to soak up the religious life of the Philippines than at the most emotional time of year for Christians.
Other Attractions
Want to immerse yourself in Filipino culture and have lots of fun at the same time? Check out Nayong Pilipino Clark, a theme park dedicated to everything it means to be part of this country. Within, you'll find miniature representations of iconic Filipino destinations, from the Chocolate Hills of Bohol to the Banaue Rice Terraces.
Additionally, there are souvenir shops which source and sell handicrafts made by artisans from around the country, so if you are about to take off from Clark and you still have people to buy for, get it done here.
It's an open secret that Filipinos are in love with retail therapy – while you are in the Angeles City area, stock up on essentials or buy yourself something nice at SM City Clark. In addition to the numerous stores and brands contained within, a recent renovation has given this place an expanded food court, making it a popular gathering place for local youth.
You'll also find a sizable bowling alley and an IMAX theatre here as well, making it a great place to entertain yourself when tropical showers are making outdoor pursuits undesirable.
Make the most of the amazing weather Angeles City gets through much of the year by soaking it up at the Aqua Beach Club. Despite the name, this entertainment hot spot is nowhere near Subic Bay – however, its rooftop pool is still the best place to be in town on a hot sunny day.
When you aren't lying by the pool, there are three floors inside where you can dance the day and night away. With free entry for ladies, new DJs spinning all the time, and cabanas on the roof that can be rented out for private use, there is no better spot in Angeles City to let loose and have a good time.
Before catching your flight out of Clark Field, spend 10-15 minutes to explore Air Force City Park. Within this green space, you'll find retired planes from the Filipino Air Force sprinkled throughout like sculptures. With plenty of shade here, it is a popular place for locals to picnic, so feel free to join them if you are in no rush to get to the airport.