Towering castles, medieval cities, friendly people, and cozy pubs are all medals on the shelf for Ireland and they continue to drive people to this incredibly diverse island nation year after year. But perhaps Ireland's best feature is the vast number of outdoor activities a traveler can enjoy here.
The country is blessed with rolling emerald hills, glistening creeks and roaring waterfalls. The dramatic coastlines forms fortified cliff barriers that protect the fragile interior ecosystem from the thrashing waves of the Atlantic Ocean.
If you're looking for a place to get out and explore nature and the outdoors, then look no further than Ireland.
In this post, I'm going to share with you the 5 best things to do in Ireland for those who love the outdoors. Let's get started.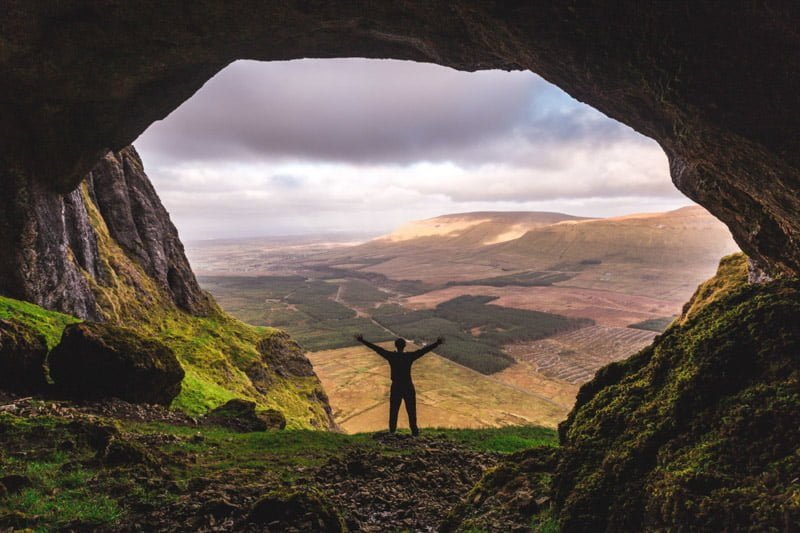 1. Hiking
There's no question that the hiking in Ireland is some of the best in the world. The landscape is littered with formidable mountains that taunt climbers, while stunning shoreline paths drain camera batteries at an alarming rate.
You don't have to go far to find amazing hiking and trekking opportunities in Ireland either. Just a couple of hours outside of Dublin you'll find the popular Coumshingaun Lake Loop in County Waterford – a 5-hour hike with beautiful views of the lake all the way around (if the clouds don't roll in).
If you're looking to summit something while you're in the country, then Croagh Patrick in County Mayo might be the climb for you.
Around 25,000 pilgrims trek to the summit every year on the last Sunday in the month of July (Reek Sunday). This means that the hiking trail is well-worn and sign-posted so you really can't get lost.
Once at the top you can enjoy breathtaking views of Clew Bay and the surrounding countryside.
And these are just 2 of the many hikes you can find in Ireland.
2. Fly Fishing
If you're into fly fishing, then for sure Ireland should be on your fly angling bucket list. Ireland has some of the best fly fishing in the world. With massive 20 lb salmon running up its rivers and the infamously fast-growing Farox Trout lurking in the depths of the Great Western Lakes.
Bring along your best 3-weight fly rods for the smaller creeks and rivers where you can land beautiful brown trout that range from 2 – 4 lbs.
You'll want to bring a heavier set-up for the Western Lakes and for Salmon-rich fisheries like The River Moi and The River Boyne, where you can find yourself hooking into 20-25 lb fish if you're lucky.
For a bit of saltwater fly fishing, head to the Dingle Peninsula, where you can cast your line from the beaches and tie into some beautiful Pollack, sea bass and wrasse.
The great thing about fly fishing in Ireland is that it can be done for a pretty decent price. A fishing license will cost around €25 and that should cover you for most types of fishing around the country. Just be mindful of local laws, regulations, and etiquette while you're on the rivers or lakes.
Some places are in private fisheries though, and if you plan to get into those pools, you'll have to pay a pretty penny, with permits costing as much as €20 per day.
Luckily, while Ireland isn't necessarily one of the cheapest countries in the world to travel, you can actually get by on very little if you rent a car (from €12 / day) and plan to camp the entire time. Which brings me to my next point…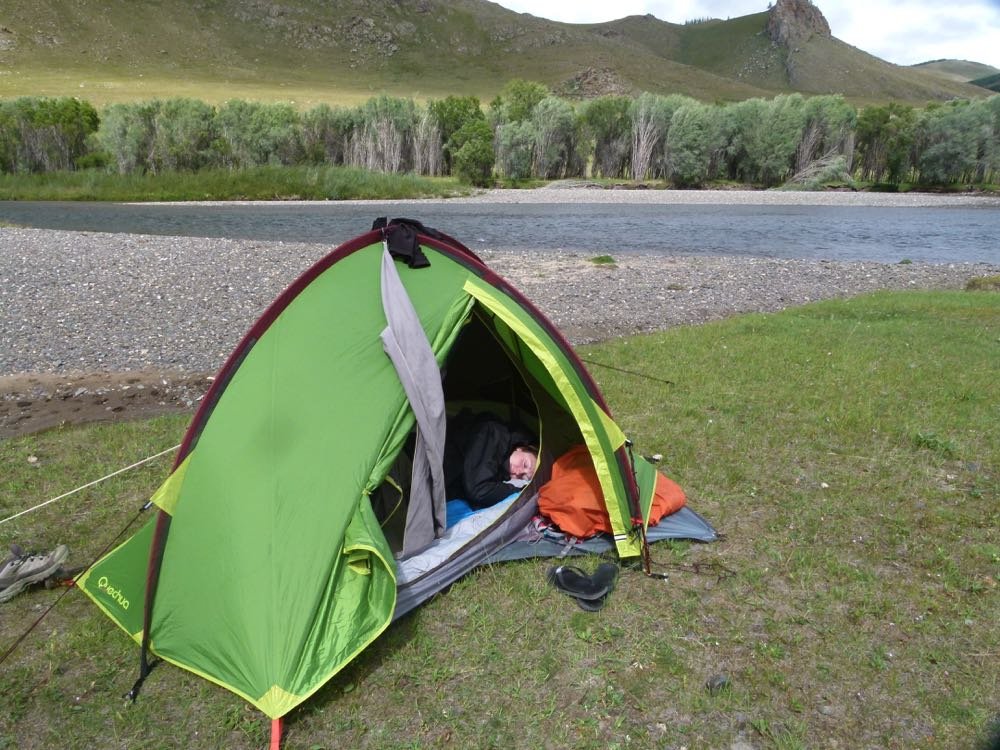 3. Camping
Every outdoor lover enjoys a good campsite, and Ireland has plenty to suit all types of camping. From campervan parks and RV parks, to wild camping and eco-lodges with campgrounds on them, you can find a beautiful place to pitch your tent or park your camper throughout the country.
Campgrounds can cost as little as €8 per night and have all of the amenities you could ask for. There are plenty of books and guides to the best campsites around Ireland, so you shouldn't have a problem getting to them.
The best way to visit Ireland on a camping trip is to rent your own vehicle and drive around the country with a tent and some sleeping gear in the trunk. Luckily, car rentals are extremely affordable in Ireland, costing as little as €12 per day for longer rental periods.
While there are no designated "free" camping spots in Ireland, the country is large and wild enough that you can find free places to camp if you're on a multiday hike.
If there are people or houses in view, always go and ask if it's okay if you pitch a tent as you might unknowingly be on someone else's land. If there's nobody around to ask, you should be able to camp there, but just be sure to follow the "Leave No Trace" rules.
Clean up your garbage, be respectful, and care for the environment around you.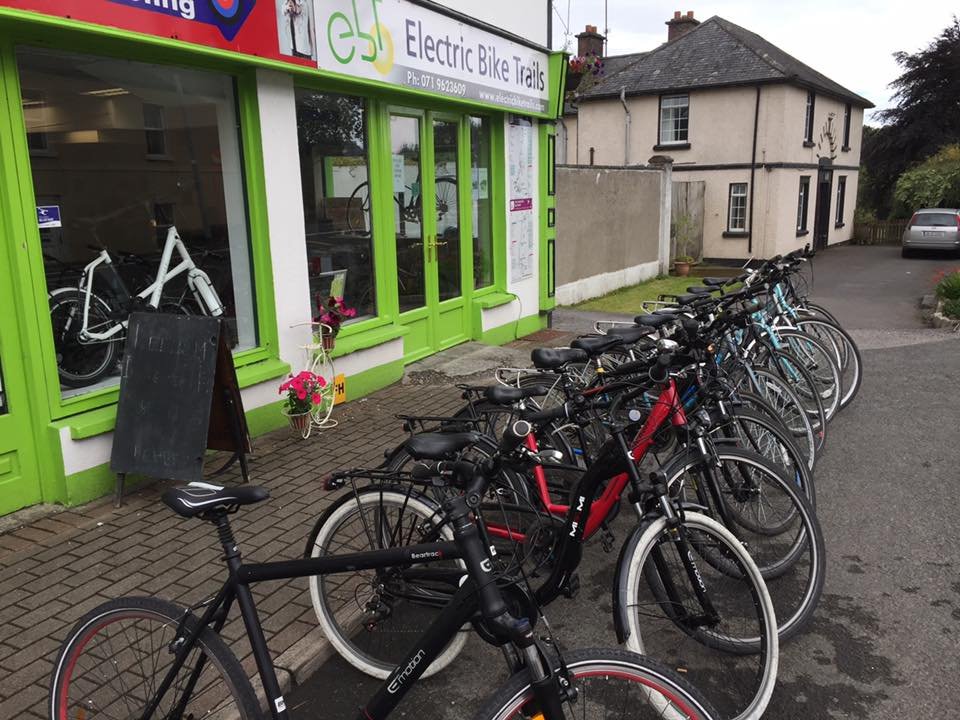 4. Biking
Just as there are plenty of hiking trails around Ireland, so too are there amazing cycling paths. Whether you want to go on a quick day ride, or a multi-day cycling adventure, you can do it all in Ireland.
One of the best areas in the country for cycling is around Killarney National Park. There are plenty of tour operators there that can take you out for a day, and you can also head out on the well-marked trails yourself.
See beautiful Lough Leane, elegant Muckross House and Gardens, mystical Muckross Abbey, and the multi-tiered Torc Waterfall. You'll get plenty of opportunities to take photos of the amazing scenery.
Pedal along paved and dirt paths past Muckross Abbey, Lough Leane, and the Torc Waterfall to name a few.
5. Horseback Riding
With 50 thoroughbred horses per 10,000 people in Ireland, they have one of the highest race-horse to human ratios of any country on Earth. But that doesn't mean that you have to be a jockey to have a great time on horseback in the country.
There are a lot of beautiful horse trekking paths and day rides you can do around the country, particularly around Dingle and Sligo. Ride along beaches, through forests and past grazing sheep in the farmlands.
You won't have a hard time finding a horseback tour operator in these places and you can usually book a trip the same-day, particularly in the off-season.
When To Visit Ireland For The Outdoors
Ireland is a place with very unpredictable weather, so if your trip is based on being outside, then you should consider the best time of year to visit.
For hiking, fly fishing, horseback riding, camping, and cycling, the best time to visit Ireland is between June and September. The days are longer and the rains are less oppressive (but you can still get dumped on).
The only problem with this time of year is the dense crowds that descend on Ireland in these peak-season months.
If you really want to avoid the crowds, then you can probably get away with visiting Ireland in the shoulder season, from mid-April through May, or in late September through October.
During these types, you'll almost certainly be wetter and colder, but on those dry sunny days (which still occur in these months) you'll get your photos without 100 other people in the background.
In Closing
If you're looking for an exhilarating outdoor adventure, then Ireland is likely one of the best places to visit.
Spend your days exploring waterfalls, fishing in rivers and riding horseback, and then wind down in the evening over a delicious pint and a hot Irish stew or a boxty in some of the oldest local pubs.
This is what Ireland is all about and as unforgiving as the weather can be, it can also be brilliant and the hospitality of the local people far outweighs the hostility of the climate and landscape. If you're going to Ireland, get ready for an adventure.