Hola y bienvenidos a Madrid. Recently, we had the privilege of spending 10 days in the capital of Spain.
Its been on our radar for a while, after all this is a city renowned for its arts, cuisine, and nightlife.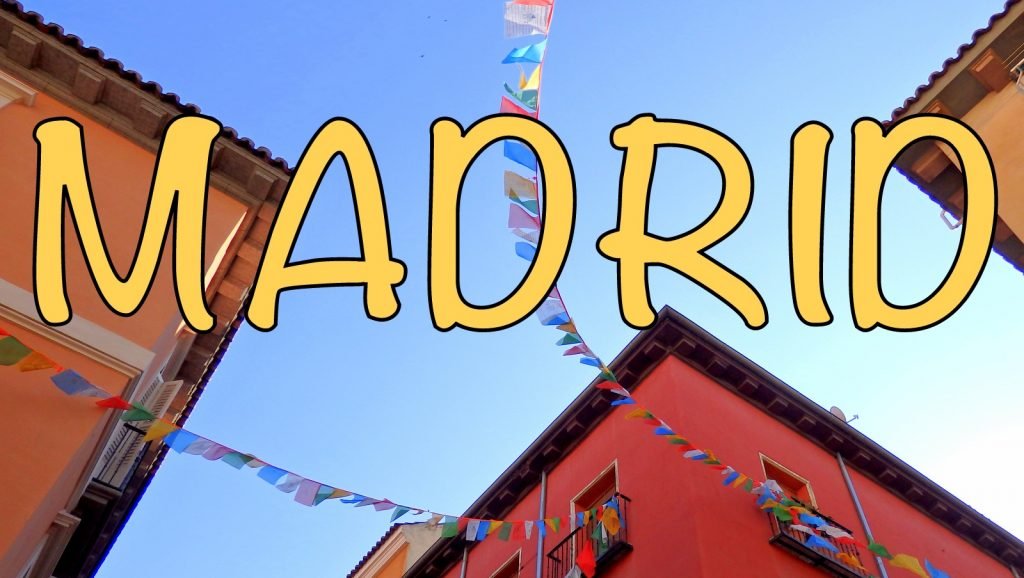 With such few days to spare, we decided to hit up some of the best sights and attractions and film a guide highlighting "25 things to do in Madrid".
In this video you can expect everything from lively markets and world renowned museums, to beautiful gardens and Spanish dishes.
Now let's find out what the Spanish capital is all about!
Madrid History For Travelers
Madrid, the crown jewel of Spain, is a city that exudes an unparalleled charm and sophistication, making it an irresistible destination for travelers eager to discover its rich historical heritage. This enchanting metropolis boasts a remarkable history that dates back to the Middle Ages, and has played an instrumental role in shaping Spain's political, social, and cultural identity.
The opulent Royal Palace, or Palacio Real, stands tall as an awe-inspiring symbol of Madrid's grandeur and regal heritage. This architectural marvel has served as the royal residence since the 16th century and is a testament to the country's rich artistic and cultural traditions. Visitors can marvel at the Palace's lavish interiors adorned with breathtaking works of art, magnificent furniture, and exquisite tapestries. The Palace's lush gardens also offer a serene oasis, offering visitors stunning panoramic views of the city.
No visit to Madrid would be complete without a trip to the Plaza Mayor, Madrid's vibrant central square that serves as the epicenter of the city's bustling activity. The square's illustrious past has seen it host royal coronations, bullfights, and other grand public events. Today, it's a bustling hub of entertainment, dotted with charming cafes, restaurants, and street performers, making it the perfect place to soak up the city's vivacious atmosphere.
The Prado Museum is a true gem in Madrid's treasure trove of cultural treasures. The museum is one of the most esteemed art institutions in the world, boasting a vast and impressive collection of European art, including priceless masterpieces by some of the greatest artists of all time, such as Goya, Velazquez, and El Greco. The museum's stunning neoclassical architecture and elegant gardens offer a serene ambiance that complements the awe-inspiring artwork within.
The Puerta del Sol, Madrid's historic landmark, has been the city's bustling hub since the 15th century. This iconic plaza is home to several notable buildings, including the Casa de Correos, which houses the regional government of Madrid. The square is famous for its towering clock tower, which serves as the focal point of the city's magnificent New Year's Eve celebrations.
The Retiro Park is an idyllic oasis that offers a tranquil respite from the city's frenzied pace. This stunning park was originally a royal garden, and its pristine landscapes and enchanting sculptures offer a glimpse into Madrid's past. Visitors can unwind amidst its tranquil fountains and gardens, taking in the park's serene beauty and escaping the city's frenetic energy.
Moreover, the Gran Via, Madrid's bustling avenue, is a testament to the city's modernity and progress. This vibrant boulevard was built in the early 20th century and is lined with stunning examples of art deco and neoclassical architecture. The Gran Via's high-end boutiques and department stores offer a paradise for shoppers and fashion enthusiasts.
Madrid's rich and storied history is an intrinsic part of its allure, making it a city that beguiles travelers with its timeless charm and captivating beauty. From grand palaces and art museums to buzzing plazas and serene parks, Madrid's cultural heritage is a feast for the senses that leaves a lasting impression on anyone who visits this magnificent city.
25 Things to do in Madrid Travel Guide
Madrid Attractions Travel Guide
1) Real Jardín Botánico de Madrid – Royal Botanical Garden of Madrid
Visiting Real Jardín Botánico de Madrid (Royal Botanical Garden of Madrid) is a must when in Madrid. Why? Because it is a beautiful shaded space with a plethora of different plants from around the world. Founded in 1755 by King Ferdinand VI, this 20 acre garden is located at Plaza de Murillo beside the Prado Museum. Divided into seven major sections and five greenhouses it is simply massive and you'll want to pickup a map to prevent getting lost. We ended up covering only  a fraction of the 90,000 plants and flowers.
2) Palacio Real de Madrid – Royal Palace of Madrid
Palacio Real de Madrid is one of the largest palaces in all of Europe. Technically, this is the official residence of the Spanish Royal Family, however, they choose to live in a smaller and more modest palace in the outskirts of town. The Royal Palace is open to visitors year round and features a massive floorspace of 135,000 square meters featuring 3,400+ rooms! This is indeed the largest palace in Europe in terms of floor area and contains paintings by Francisco de Goya, Carvaggio and Anton Raphael Mengs to name just a few.
3) Changing of the Guard at Madrid's Palacio Real
So another thing you can do at the palace is check out the changing of the guard. We were there at eleven o'clock and that is when it started. If you'd like to attend show up on Wednesdays between 11:00 to 14:00.
4) Jardines de Sabatini – The Sabatini Gardens
One thing that we kept noticing about our stay in Madrid was that they love their gardens and their parks. Jardines de Sabatini was a beautiful place to visit and there were hardly any tourists compared to other areas of the Royal Palace. Only opened to the public in 1978 they honor the name of Francesco Sabatini, an Italian architect who designed several features of the palace.
5) Teleférico de Madrid – Madrid's Cable Car
To view Madrid from high above take an eleven minute cable car journey on the Teleférico de Madrid. This two and a half kilometer ride starts on the Paseo del Pintor Rosales street and finishes at Casa de Campo park. From the higher vantage point you'll have a unique view of many of the city's famous landmarks while also getting to marvel at all of the green space.
6) Rosaleda del parque del Oeste – Rosaleda Garden
La Rosaleda is a massive rose garden located in the west end of the city. The various roses are divided by variety, class or color in sectioned rose beds. Every year during the month of May a contest is held to select the most beautiful rose of them all. We missed the contest by a couple of months, but we still enjoyed wandering through the grounds.
7) Gazpacho – Cold Spanish tomato soup
Meals were a big highlight during our visit to Madrid, especially gazpacho! Given that most days were around 40 degrees this cold, refreshing and tangy tomato soup helped us to cool down. Featuring chopped bell peppers, green peppers and onion you'll also notice olive oil drizzled on top. It is so good we had it over and over again.
8) Museo del Prado (Museo Nacional del Prado) – Prado Museum
The Prado museum holds one of the best collections of Spanish art. They have works by artists like Francisco de Goya, Diego Velazquez, and El Greco. Admission to the museum is free in the evenings 2 hours before closing, but you'll need few days to cover everything this museum has to offer.
9) El Retiro (Parque del Buen Retiro) – The Buen Retiro Park
Parque del Buen Retiro is a massive park in Madrid. It has beautiful boulevards for strolling, a large pond where you can rent row boats, and plazas with trees that will make you feel like you've stumbled into Alice in Wonderland. We ended up taking numerous breaks in the shade because summer in Madrid feels like someone has turned on the blow-dryer and they're just blowing it all over your body. It is like a wall of hot air hitting you in the face. This massive park helps you to escape that a little bit 😉
10) Palacio de Cristal – Crystal Palace
One attraction you shouldn't miss when visiting Parque del Retiro is the Crystal Palace. It's a beautiful building that streams in natural sunlight, and on occasion they host contemporary art exhibitions. It was originally built back in 1887 to house fauna and flora all the way from the Philippines.
11) Palacio de Velázquez (Palacio de Exposiciones) – Velázquez Palace
Palacio de Velazquez is also located in the same park. It has red-brick-and-tile architecture, and inside you'll find temporary exhibitions organized throughout the Reina Sofi­a museum. This large neoclassical red brick building was designed by Ricardo Velázquez
12) Feria de libros cuesta de moyano – book fair
So if you're in Madrid during the summer months you can check out this book fair which is located just behind the Botanical Gardens. Cuesta de Moyano is a little hill lined with book stands and you can pick up literature ranging from philosophy to fantasy, all for a couple of Euros.
13) Paella – Spain's national dish (a Valencian rice dish)
We couldn't come to the capital and not try Spain's national dish: paella. This Valencian rice dish consists of rice, meat, seafood, green beans, saffron, rosemary, artichoke, olive oil and various other kinds of vegetables. You can get several different kinds; however, we recommend seafood. In terms of price you can expect to pay between 11 to 15 Euros at most restaurants and upwards to 30 at gourmet establishments. It is my favorite Spanish food, so I highly recommend it!
14) Templo de Debod – Temple of Debod Egyptian Temple
The Temple of Debod is an ancient Egyptian Temple located in Madrid. It wasn't stolen by the Spaniards; in fact, it was given as a gift because they were building a dam in Egypt in the same area where the temple used to be located. At the time it was at risk of flooding so it was given as a gift in order to preserve it. Aside from visiting it you'll also not it is one of the most popular places to watch sunset.
15) Estadio Santiago Bernabéu – Santiago Bernabéu Stadium (Home of Real Madrid Club de Fútbol – Real Madrid C.F.)
Real Madrid football club is easily one of the most famous teams in the world not just in Spain. If you visit Santiago Bernabéu Stadium you'll have an opportunity to watch a game during the season or take a tour of the stadium during the off-season. If time is short, at the very least, head to the team store and pickup a hat or a t-shirt.
16) Enjoying Madrid's nightlife
Madrid has legendary nightlife. In a word it is pulsating. Around midnight things are just barely getting started. If you're going to party like a local you'll be out until four or five in the morning. We had the pleasure of experiencing a few wild nights out on the town with some good friends who are now calling Madrid home.
17) Mercado de San Miguel – Market of San Miguel
The San Miguel Market is the place to come if you want to sample a wide array of Spanish dishes all under one roof. You'll find everything ranging from seafood to meats and sausages, as well as glasses of Sangria and Tinto de Verano.
18) Plaza Mayor de Madrid – Plaza Mayor of Madrid
Plaza Mayor is Madrid's central square and it is lined with little cafes and restaurants. It's a nice place to enjoy a cup of coffee and do a bit of people watching, but you will pay a lot more than you would elsewhere in the city.
19) Churros – Eating a Spanish Donut (Spanish fried-dough pastry)
If you've got a bit of a sweet tooth be sure to indulge in churros. These Spanish fried-dough pastry is a popular way to start your morning with locals. Order it with a cup of hot chocolate, which when served is more like thick sludge. Any attempt at losing weight while in Madrid was thwarted by these delicious Spanish doughnuts.
20) Puerta del Sol – Gate of the Sun
Puerta del Sol means Gate of the Sun and it is one of the busiest spots in Madrid. It's a great spot to do a bit of shopping, catch a street performance, and then grab a quick bite.
21) Santa María la Real de La Almudena – Almudena Cathedral
La Almudena is a catholic church which sits directly across from the Royal Palace. The church is open to visitors free of charge, but a small donation is suggested to upkeep the building.
22) Plaza de Oriente – Orient Plaza
For yet another impressive garden, come check out the Plaza de Oriente which is located beside the Royal Palace.
23) Tortilla Española (Tortilla de patatas) – Spanish Omelette
For breakfast in Madrid have a madrileño which is the local Spanish option that everybody likes to eat in the city. Tortilla is a potato and egg type of dish that looks more like an omelette than anything else. It typically comes with a side of bread, juice and/or coffee. It was Audrey's favorite breakfast and on her birthday she ate it three times!
24) Museo Reina Sofía (Museo Nacional Centro de Arte Reina Sofía) – Queen Sofía Museum
The Queen Sofia museum focuses on 20th-century art. It forms part of the Golden Triangle of Art, which also includes the Prado and the Thyssen.
25) Museo Thyssen-Bornemisza – Thyssen-Bornemisza Museum
You can also visit Thyssen-Bornemisza, an art museum in the city that was once the second largest private collection in the world.
The train station in Madrid is a truly a spectacle. Certain sections appear more like a Botanical Garden than any kind of transportation hub.
I've already raved about all of the green spaces in Madrid. Well, check out this wall!
I found in Madrid I was often taking photos of architecture and streets that we're even major tourist attractions.
Audrey was a willing model for many shots I took around the city.
Maybe someday I'll be living in an apartment in Madrid!
Madrid Tours
Madrid, the pulsating hub of Spain, beckons travelers from all over the world with its rich cultural heritage and captivating spirit. Embark on one of Madrid's awe-inspiring tours, each crafted with precision and care to cater to the discerning traveler.
Firstly, the Madrid Highlights Tour is the perfect way to delve into the city's rich history and contemporary allure, showcasing iconic landmarks such as the Royal Palace, Plaza Mayor, Puerta del Sol, and Gran Via.
For art connoisseurs, the Prado Museum Tour is a must-do experience, allowing you to immerse yourself in the world-renowned collection of European art that includes the magnificent works of Goya, Velazquez, and El Greco, guided by expert curators who will enhance your appreciation of the artwork.
Food lovers can indulge in a Tapas Tour, discovering the gastronomic wonders of Madrid's historic neighborhoods while learning about the city's culinary heritage from knowledgeable local guides.
Adventurers will enjoy the Madrid Segway Tour, which allows you to zip through the city streets and parks on a Segway, soaking in the vibrancy of Madrid while enjoying an adrenaline-pumping ride.
Experience the pulsating energy of Spanish culture with the Madrid Flamenco Show Tour, a mesmerizing performance by talented flamenco dancers that showcases the depth of emotion and expression that is integral to the art form.
Delve into the city's vibrant street art scene with the Madrid Street Art Tour, which takes you on a journey through Madrid's bohemian neighborhoods, where you can marvel at the colorful murals while learning about the artists and their techniques.
For those seeking to venture beyond Madrid's borders, a day trip to Toledo is a must-do experience. This historic city, located just outside of Madrid, is replete with winding streets, awe-inspiring architecture, and a rich cultural history that has shaped the nation.
Madrid's tours offer an unparalleled and immersive experience that promises to delight and inspire. Whether you're a history buff, art lover, foodie, or adventurer, Madrid's tours have something for everyone, guaranteeing an unforgettable journey through the captivating culture and heritage of this vibrant city.
Madrid Day Trips
Madrid, the heart of Spain, is a city of stunning beauty and rich history that has captivated travelers for centuries. However, there is much more to discover beyond the city's limits. A day trip from Madrid is the perfect way to explore the surrounding areas and immerse yourself in the diverse culture and breathtaking landscapes of Spain.
A visit to Toledo, the medieval city that lies just 70 km away from Madrid, is a truly enchanting experience. Its narrow streets, historic buildings, and imposing fortresses showcase the grandeur of Spain's cultural heritage. The Toledo Cathedral, Alcazar of Toledo, and the Monastery of San Juan de los Reyes are just a few of the stunning sites that await you.
Segovia, located about 90 km northwest of Madrid, is another day trip that must not be missed. This charming town boasts a remarkable Roman aqueduct, the Alcazar de Segovia, and the gothic-style Segovia Cathedral. The town's picturesque streets and stunning architecture offer a glimpse into Spain's rich history.
A visit to the Royal Monastery of San Lorenzo de El Escorial, about 45 km northwest of Madrid, is a spiritual and cultural experience like no other. Built in the 16th century, the monastery served as a royal palace, pantheon, and monastery. It is a UNESCO World Heritage site that houses a stunning collection of art and historical artifacts.
The walled city of Avila, located about 115 km northwest of Madrid, is another destination that will transport you back in time. The city's impressive medieval wall, gothic cathedral, and Convent of Santa Teresa are just a few of the stunning sites that await you.
Aranjuez, located about 50 km south of Madrid, is a town of unsurpassed beauty that will steal your heart. The stunning royal palace and its surrounding gardens are a testament to the elegant beauty of Spanish landscape design.
Moreover, the city of Cuenca, located about 170 km east of Madrid, is a place of breathtaking natural beauty. Its stunning hanging houses overlooking a deep gorge, gothic cathedral, and charming old town are just a few of the sites that make this UNESCO World Heritage site a must-visit destination.
Without a doubt, a day trip from Madrid offers a unique and captivating opportunity to explore the diversity and beauty of Spain's culture and landscapes. So pack your bags, set out on an adventure, and immerse yourself in the enchanting world that awaits you.
Madrid Accommodations
Madrid, the vibrant and pulsating capital city of Spain, boasts a plethora of accommodations that cater to the varied tastes and budgets of travelers. From the luxurious and opulent five-star hotels to the charming and intimate boutique hotels, and from the budget-friendly hostels to the comfortable and spacious apartments, Madrid has it all. Here's a guide to Madrid's accommodations to help you find the perfect abode that will make your stay in the city an unforgettable experience.
Luxury Hotels:
For the discerning traveler who demands the best, Madrid has a plethora of luxurious options to choose from. The iconic Hotel Ritz Madrid, with its elegant rooms and suites, Michelin-starred dining, and prime location in the heart of the city, is a haven of opulence and refinement. The Westin Palace Madrid, situated on the famous Plaza de las Cortes, is another top-rated luxury hotel that offers sophisticated accommodations, world-class amenities, and fine dining.
Boutique Hotels:
If you're looking for something more intimate and unique, Madrid has a plethora of boutique hotels that offer charm, character, and personalized service. The Only You Boutique Hotel, located in the chic Chueca neighborhood, boasts a cozy library, an inviting rooftop bar, and tastefully appointed rooms. The Vincci the Mint, situated in the trendy Gran Via district, is another stylish and chic option with a cool design, contemporary furnishings, and a popular rooftop terrace.
Budget-Friendly Hostels:
Madrid also caters to budget-conscious travelers who want comfortable and affordable accommodations without compromising on quality. The Cats Hostel, situated in the heart of Madrid's historic center, is a popular choice with backpackers and budget travelers. It offers dormitory-style rooms, a lively bar, and a communal kitchen. The Hat Madrid, with its stylish design, central location, and a charming rooftop terrace, is another great option for travelers on a budget.
Apartments:
If you're looking for more space, privacy, and the convenience of home, Madrid has a variety of apartments available for rent. Many apartments come equipped with kitchens, living areas, and all the amenities you would expect from a home away from home. You can find a wide range of apartments to rent on popular sites like Airbnb and HomeAway.
Consequently, Madrid offers a wide range of accommodations to suit every traveler's needs and preferences. Whether you want luxurious and opulent accommodations, charming and intimate boutique hotels, budget-friendly hostels, or comfortable apartments, Madrid has it all. So choose the option that resonates with you the most and indulge in the pleasures that Madrid has to offer.
Where We Stayed:
During our stay in Madrid we partnered with Club Carlson as part of their #AroundTheWorldIn75Days campaign. The location where we stayed at (Radisson Blu Prado – Plaza de Platerias Martinez, Calle de Moratín, 52, 28014) was within walking distance of the Botanical Gardens, the Prado Museum, The Reina Sofia Museum and El Retiro Park.
In fact, we quite honestly were close to everything. The only attraction on our 25 things to do list that we used public transportation to visit (as opposed to walking) was the home of Real Madrid. With lots of restaurants and cafes right across the street it wasn't long before we found some favorite spots that frequented often. In terms of features of the hotel, the downstairs pool in the basement was a nice place to cool down.
When we first checked into the room they presented us with a platter full of fruit. The stylish rooms featured urban themed wallpaper. The bed was large and comfortable and the air conditioning, which worked really well, was a welcome relief given the heat outside. Given the friendly service, location and quality of rooms we'd gladly stay there again.
Final Thoughts
Madrid was a city that really clicked with me. Unlike most cities, where I'm happy visit and the leave, Madrid felt more like a place where I could potentially settle as a base. I really enjoyed the laid back culture, impressive architecture and plethora of green spaces. Had the temperature been cooler (we visited in the dead of summer) I could imagine myself going jogging most mornings, having a leisurely breakfast and then a nice long siesta in the afternoon. It is a city where nightlife is second to none. Even though I don't tend to party hard I could envision myself going out more often than normal. Another very appealing aspect is just how affordable it is. Restaurant meals won't set you back an arm and a leg. Furthermore, groceries are reasonable. As an example, I could pickup a container of red wine for less than a Euro, a pack of chorizo meat for the same price and come home with several full grocery bags without spending more than 20 Euros total.
And that is a wrap of our time in Madrid! We had a splendid time and were truly sad to say goodbye to the city, but that just means we'll have to come back again. If you have any travel tips for Madrid, feel free to share those in the comments below.