12 Things to do in Helsinki Travel Guide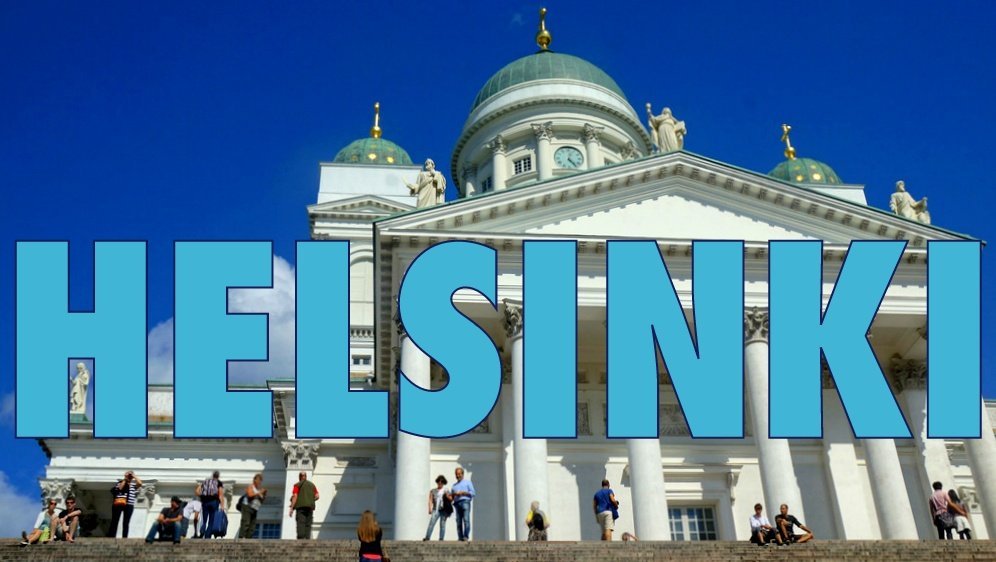 What a difference a year can make. When we first visited Helsinki one summer ago, we only had a few days to explore the capital city of Finland. Unfortunately, the weather was overcast and drab and it was as though we were walking through a ghost town coming from ever chaotic Bangkok, Thailand.
Fortunately, on our most recent trip this summer we had more time to explore the city and the weather was far more cooperative.
With summer in full swing, we enjoyed dinners al fresco, boat trips to nearby islands, and lots of walking around town.
What amazed us was the plethora of outdoor adventure opportunities that exist mere kilometers away from the downtown core. Within minutes you can escape the masses and have your own little slice of nature while on your bicycle or kayak.
Here's a look at how we spent our time in Helsinki:
1) Street Performers and Street Performances
One of our favorite things about being in Helsinki were all the street performances taking place. Esplanade Park hosted several concerts, which were free to the public and we made the most of our lazy afternoons checking them out. There is no better spot in Helsinki for people watching.
2) Helsinki Cathedral
One of the most famous landmarks in all of Helsinki is Helsinki Cathedral. What is really cool about this church is that it is very different from other churches across Europe. Most European churches are very elaborate and are dotted with paintings inside; however, once we got inside this church we noticed simple, white and minimalist designs reminiscent of a blank canvas.
Helsinki Cathedral overlooks Senate Square, so after you visit the church, you can sit down on the steps and watch people go by.
3) Salmiakki Kiosk (Finnish Black Salty Licorice)
My idea of heaven on earth includes a Salmiakki kiosk nearby. As an enormous Salmiakki fan, a kind of astringent salty black licorice popular in Nordic countries, I could hardly contain myself when faced with Salmiakki options galore at this particular kiosk, which apparently sells over 91 types of Salmiakki products.
I finally settled on Salmiakki ice cream which came in the diamond shape. It was was creamy and sweet with an overpowering Salmiakki flavor.
If you're looking for something else to try, I've been told by locals that Salmiakki coffee is top notch from this kiosk.
4) Dinner in the Sky
How about spicing up your lunch? Instead of adding seasonings consider eating high up in the sky!  For a few select days over the summer, you can experience dinner in the sky; however, it will cost you a lot more than any meal on the ground 😉
5) Market Square to shop for Finnish souvenirs and eat salmon
Market square is a great place to pick up fresh vegetables and berries, and you can also try a number of traditional Finnish dishes ranging from grilled salmon to reindeer meatballs. We frequented the market almost daily, and at 10 Euros a meal, we thought it was a budget-friendly option for travellers.
What you'll notice in the photo above is Finnish grilled salmon, potatoes and vegetables. We found that sharing a plate was a very satisfying lunch.
6) Design district
Helsinki has a thriving design district and Audrey especially enjoyed visiting various shops which showcased the best of Scandinavian design. If your time is limited and you can't explore them all, then check out Marimekko which is renowned for its bold patterns and bright colours.
7) Carpet washing docks
Finland has a unique tradition where people come and wash their carpets on floating docks by the sea. The carpets are then left to dry overnight without fear of anyone stealing them.
Bars have popped up by some of the docks, so after washing your carpets you can relax with a drink in hand.
8) Chapel of Silence
The Kamppi Chapel of Silence is located in one of the busiest areas of Helsinki and is a place where anyone can drop by and just enjoy a moment of silence. No services are held in this church but they do have clergy and social workers on hand if anyone needs a little support.
9) Rock Church
Helsinki has a number of unique landmarks and attractions. One of them being this church carved out of a rock. Featuring world class acoustics it is actually a very popular concert hall.
The roof consists of a copper dome surrounded by a skylight, which allows natural light to stream into the building.
10) Bicycle City Tour
Easily one of my favorite activities in Helsinki was taking a bicycle tour. We started off by exploring the downtown area but it wasn't soon before we escaped all the hustle and bustle immersing ourselves in nature. I've never visited a city before where it was so easy to just get away from it all.
11) Kayaking at midnight
Kayaking is one of the most popular outdoors adventure activities in Finland and you can do it in Helsinki. On our midnight guided tour we paddled back home in the dark with nothing but the moon and our headlamps to guide us.
12) Boat tour of the islands
During one of our afternoons in Helsinki, we hopped aboard the Helsinki Sightseeing cruise. The trip was an hour and a half in length, and we got to see the various islands that make up the city's archipelago. It was a beautiful sunny day with blue skies, and we saw a lot of sailboats out on the water.
12 Things to do in Helsinki Travel Video
Helsinki Photo Essay
A couple enjoying a picnic and a bottle of wine while waiting for sunset on the recently opened Lonna Island in Helsinki, Finland.
A cluster of elaborate love locks in downtown Helsinki, Finland.
A rustic stone and brick building near the outer edges of Suomenlinna.
A Finnish farmer taking a break while beaming a radiant smile on Suomenlinna Island – Helsinki, Finland.
Ladies sharing a laugh and smiles after getting off of the ferry from Helsinki to Suomenlinna.
A group of girl friends dressed up nicely meeting up in downtown Helsinki, Finland.
A couple stop for a quick break while biking around Helsinki.
Delicious freshly made thin crust Finnish pizza.
Sunset views from our ferry cruise ride heading back from Lonna Island to Helsinki.
Tommi Toija's sculpture called Bad Bad Boy, which is part of an exhibition called Mutatis Mutandis. It will be in place until October 27, 2014.
Helsinki architecture just prior to sunset.
People standing on the steps and admiring the views of the city from Helsinki, Cathedral.
A shot of a small island just off of Helsinki during golden hour.
A perspective shot of an enormous cruise liner docked in Helsinki on a gorgeous summer afternoon in Finland.
A talented Finnish female performer singing on stage at Esplanade Park in downtown Helsinki.
Helsinki is a city that comes alive during the summer months; it was great enjoying all the events taking place as well as relaxing outdoors. We loved revisiting Helsinki and we discovered so many new places that we had completely skipped over the first time around.
Is Helsinki somewhere you'd like to visit soon? Let us know in the comments section below: