Multan Travel Guide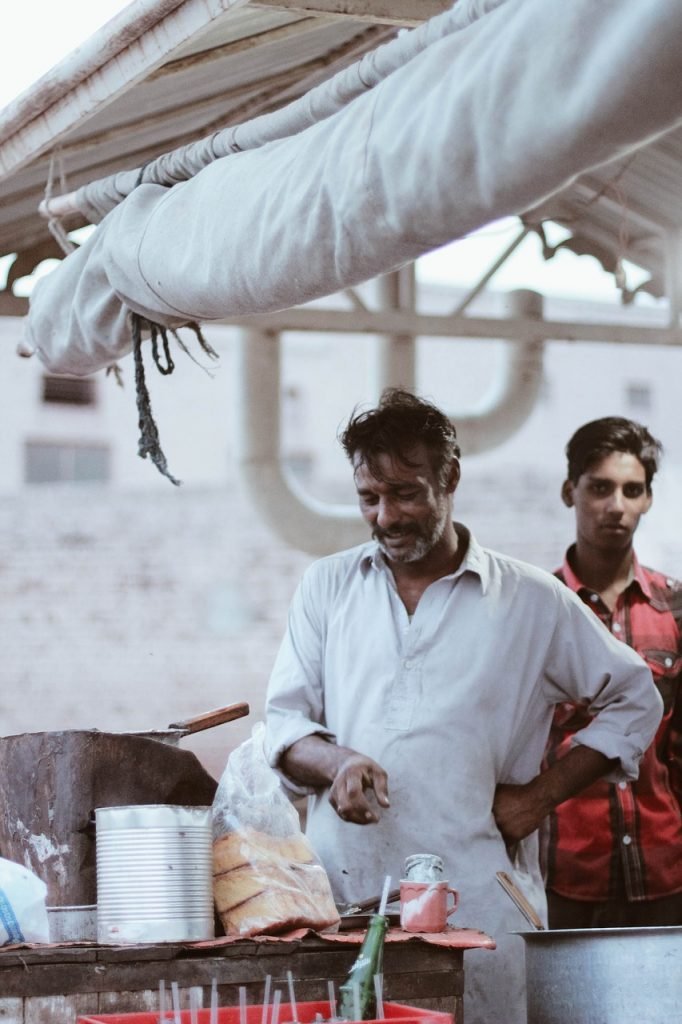 Photo by shoaebhameed on Pixabay // CC0
Introduction
Home to people since 5000 BC, Multan is one of the world's oldest cities. It has extensive ties to Sufi Islam, with multiple shrines to various saints and religious figures found here. If you look closely, you'll see remnants of a fort that was among the mightiest in South Asia.
In a word, this place is cultural traveller heaven. So, grab a mango (they are famous for those too) and your camera, and get going – there's a lot to see!
Come check out our Multan travel guide as we cover the best things to do in Multan, Punjab, Pakistan.
Top Attractions
Begin your tour of Multan by visiting the Tomb of Shah Rukne Alam. The final resting place for the Sufi saint of the same name, it is a truly spectacular space. It embodies the essence of Tughluq architecture, a style of building that was last seen in India during medieval times.
Its trademark elements include its buttresses and its tile work, the latter of which is unique to Multan. In the evening, the exterior of the tomb is lit up, so return after dark if night photography is your thing.
Within the mausoleum, you'll find the grave of Shah Rukne Alam, along with 72 of his relatives. If possible, try to time your visit to this city during the Urs Festival. At this time, more than 100,000 pilgrims flood the tomb to pay homage to this religious figure.
Next, make your way to the Tomb of Bahauddin Zakariya. The Sufi mystic built this structure prior to his death in the 13th century. Constructed of red brick, its style set the standard for shrines that marked the landscape of south Punjab.
As you walk around the complex, you may notice pieces of string tied to its gates. These are mannat, or the hopes of devotees who pray to various figures (like Bahauddin Zakariya). As you enter, the mood will get entrancing, as you watch Sufis engage in song and dance rituals. Do try to take these in, as this is one of the more unique sects in Islam.
When you are ready to move along, make the Shrine of Shah Yusuf Gardezi your next destination. According to local lore, Yusuf Gardezi came to the Multan area in the 11th century from Afghanistan. Historians laud this saint for "saving" the city by performing miracles and converting people to Islam.
The shrine's builders covered it with the blue tile work Multan is famous for. Inside, you'll get to see Ayina Kari, a form of decoration that uses mirrors. As beautiful as this place is, however, keep your wits about you. Locals report that pickpockets operate here, preying on distracted tourists. Keep valuables in your front pockets, and you should be fine.
For centuries, Fort Kohna defended the perimeter of Multan. Historians maintain that the original fort ringed this city from as early as 1000 BC. It stood up to many invaders before falling to the artillery of Maharaja Ranjit Singh in the 19th century.
However, the fort remained in use until later that century. In the mid-19th century, the British overwhelmed these defences completely, leaving them in ruins. Locals restored what remained, leaving what exists in the present day.
Around the city limits of Old Multan, gates and sections of the wall still stand. If you have time, try to see them all.
Other Attractions
If you have time to see more shrines, slot the Tomb of Shah Shams Sabzwari Tabrez into your itinerary. Built to honour the Persian Sufi missionary of the same name, he was most famous for the poetry that he wrote.
Wishing to see their grandfather immortalized, his grandsons of Sabzwari Tabrez built him a shrine in the 14th century. Boasting the ornamental tiles that other mausoleums in Multan have, it is a beautiful place, but not wholly essential.
Low on time, but want to check out the highlights of the old fort walls of Multan? Go see Delhi Gate. Named because it faced Delhi, India, it is a grand brick gate that the British used to enter Multan. In the vicinity of this monument are many shops and old Turkish-style baths. Take your time and experience them – that's the beauty of travel!
Unwind from the chaotic streets of Multan by visiting Yadgar e Shuhada Park. Built to honour the martyrs that died in service of Pakistan, it is not a typical municipal park. However, planners have set aside some space for families to enjoy picnics. Get some local food from a stall and join them!
When the weather isn't cooperating with your travel plans, salvage the day by visiting United Mall. While it isn't the biggest mall in Pakistan, it does have its share of international brands. After you've stocked up on essentials, grab a meal in its food court. Just be careful of the bathrooms – their cleanliness isn't equal to western standards.