Day Trip To Suomenlinna, Helsinki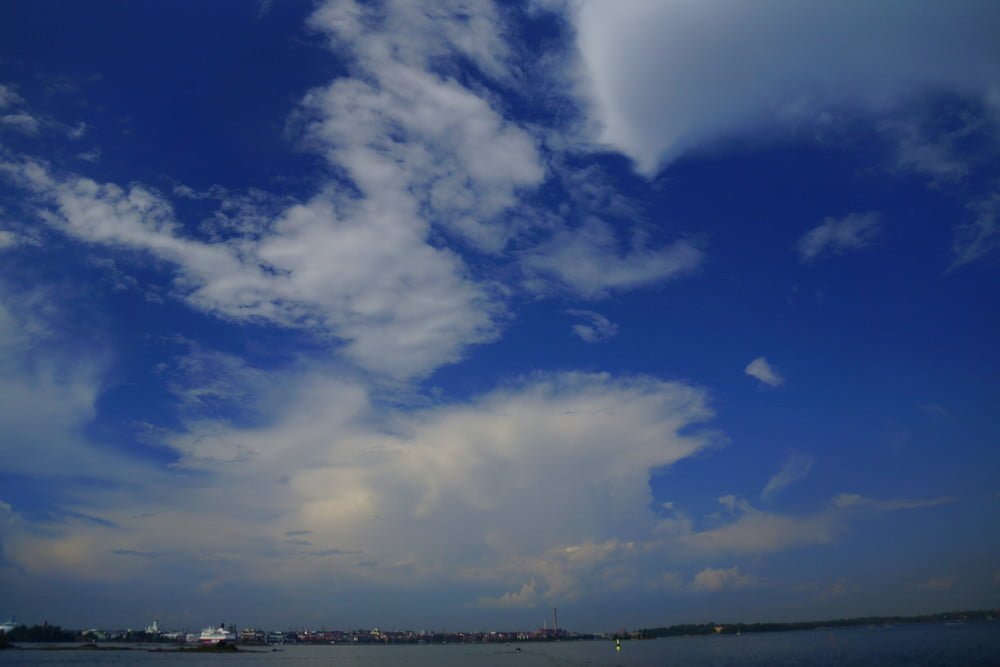 On a lovely sunny afternoon we enjoyed a ferry ride from Helsinki, Finland to Suomenlinna visiting a Sea Fortress, wandering around the island and enjoying Finnish black licorice Salmiakki ice cream as part of our walking tour around the island.
With a couple of days in Helsinki under our belt, we wanted to explore around some of the outer areas – including a trip a nearby island. Meeting up with Audrey's friend who is studying in Finland for the day, we ventured off to Suomenlinna, a historical maritime fortress and one of Finland's most popular sights.
Travel Video:
[vsw id="3EuCkvvKtwk" source="youtube" width="1000″ height="650″ autoplay="no"]
Photo Essay:
The brief ferry was as comfortable a ride I've ever been on before. With temperatures reaching the low 20's I felt a refreshing breeze against my face as the gentle rays of sun penetrate my skin.
The 15 minute ferry ride also afforded me an opportunity to photograph Helsinki from a different vantage point.
We felt extremely lucky to have delayed this trip considering we had planned this trip the day before when the weather was overcast and rainy.
Upon arriving this once virtually barren island was picturesque with its wild meadows, lush gardens and natural cliffs. In many ways this quaint little getaway reminded me of Prince Edward Island in Canada.
Given the many cozy cafes, restaurants, parks, fortifications and canons on this small island, it's no wonder Suoemenlinna attracting more than 700, 000 visitors annually!
Suomenlinna, a UNESCO Heritage site, (formerly known as Sveaborg in Swedish or Viapori in Finnish) is an inhabited sea fortress which is actually now considered a part of Helsinki. Popular with both foreigners and tourists alike, its the perfect destination for a lazy afternoon picnic, bite of ice cream or a picturesque destination for a wedding.
Literally, 'Suomenlinna' translates as 'Castle of Finland' and was once a former strategic fortress used to thwart off Russian expansionism.
We enjoyed just randomly wandering around the island marveling at how peaceful and serene the pace of life was compared to Helsinki.
We spotted several couples getting married, children playing under the shade and couples holding hands while sharing ice cream.
By far our favorite activity was just sitting down to enjoy a picnic in a picturesque setting overlooking some local boats in a quieter remote area of the island overlooking a rocky spot by the sea.
For those seeking a summertime day trip from Helsinki, I highly recommend visiting this UNESCO heritage site.
This is the kind of destination where planning several hours to leisurely stroll around the island – with an extended picnic with family and/or friends – is the perfect way to spend a summer day in Finland.