Colorful & Vibrant Lake Titicaca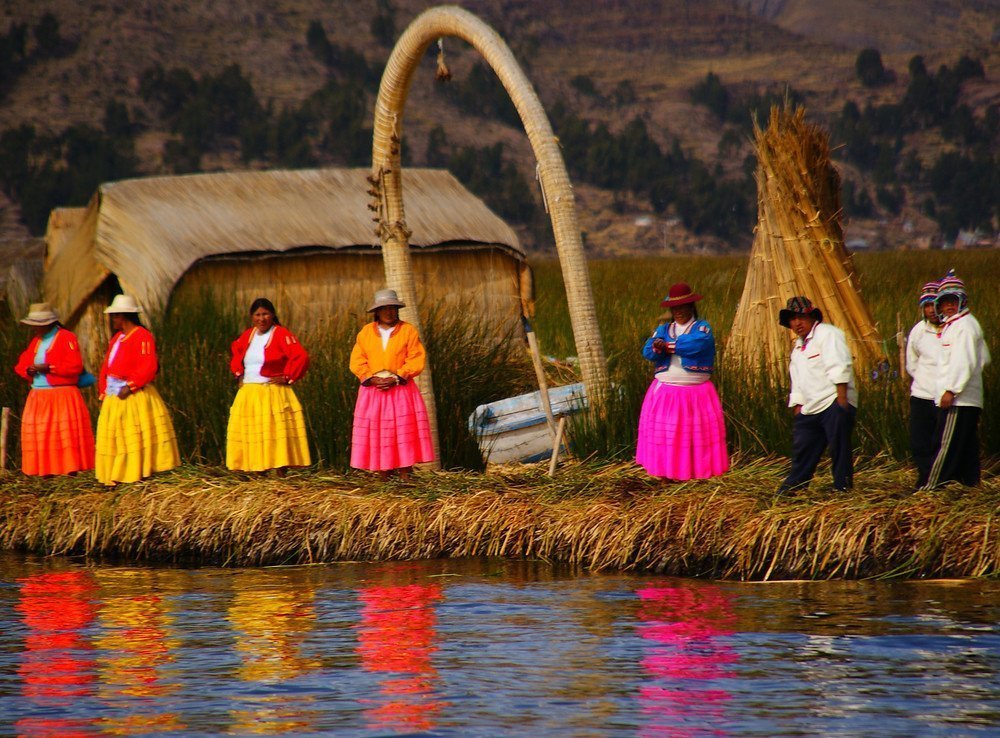 Having visited Lake Titicaca from Bolivia several months prior to arriving back in Peru, I was ecstatic that my schedule allowed for enough time to see Lago Titicaca again from the Peruvian side of Puno.  Lake Titicaca is of fairytale reputation – pristine blue waters that match the intensity and saturation of the sky, cotton candy clouds, scarcely inhabited islands and traditional cultures and people.  Even now, I can transport back to moments when I was breathing in the crisp cool high altitude air from one of the world's highest navigable lakes.  The Bolivian side was more about exploration on islands and checking out ancient Inca ruins.  From the Peruvian side I was about to encounter the Uros people who are famously known for their unique totora reed floating islands.  The colourful people (who wear the brightest of attire) were a delight to encounter and the following travel photo essay is a series of some of my favourite photos from this experience:
Photo Essay: Uros People of Lake Titicaca
A miniature demonstration of how the Uros people build their floating islands from the totora reeds.
An elderly lady with leathery skin and wrinkles wearing a bowler hat and colourful attire.
A close-up shot of the totora reed boats made by the Uros people – Lake Titicaca, Peru.
A gorgeous sunset, in which the sky appeared to be on fire, over Lake Titicaca from the Peruvian side.
A young child dressed in traditional colourful clothes gleefully sings and performs for a group of tourists – Lake Titicaca, Peru.
A scenic path leading down to small houses overlooking Lake Titicaca.
A group of gregarious Uros ladies decked out in traditional attire perform songs and dance for a group of foreign tourists.
A close-up shot of a aged door with a lot of character – Lake Titicaca, Peru.
A wide angle shot of locals setting up their stalls overlooking pristine Lake Titicaca.
A hunchbacked elderly lady carries a heavy load of what appears to be kindling on her back.
A couple look out over Lake Titicaca in the late afternoon – Peru.
A waste basket made out of wood frames this shot of the island.
Another shot of the totora reed boats used by the Uros people – Lake Titicaca, Peru.