Semporna Travel Guide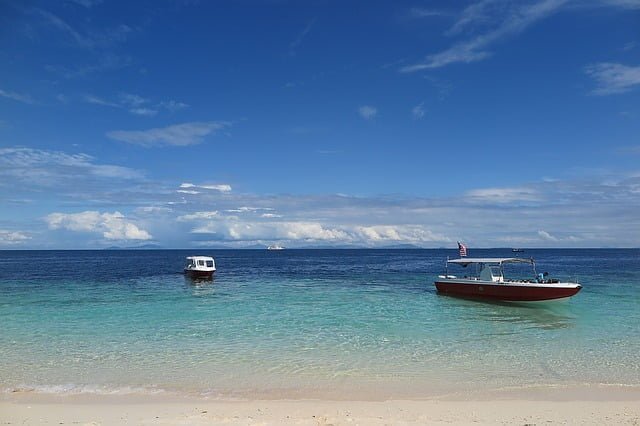 Introduction
Located at the far eastern end of Sabah and Malaysian Borneo, Semporna has moved beyond being a humble fishing centre to become a home base for divers and snorkelers wanting to check out some of the best underwater scenery in Asia, and perhaps, the world.
While it will take a long day of transport by bus to get here, your discomfort will be repaid by the marvellous sights and experiences you will soon get to witness for yourself.
Natural Attractions
Of all the attractions people come to the Semporna area, Sipadan National Park is by far the biggest draw. Regarded by many diving experts to be one of the best spots in the world to descend beneath the waves, as the biodiversity in this part of the world is among the most intense.
With colourful coral, fauna such as sea turtles and hammerhead sharks, and bathtub-warm water, it has become so popular that permits began to be issued in 2005 to control the throngs of people who were flocking to this gorgeous corner of the world.
Don't have the money or time to go to Sipadan Island? Mabul Island is a worthy consolation prize, as its multicoloured reefs, diverse marine life, and powdery white sand onshore will make you quickly forget not being able to make to the former destination.
A small community of fishing families live on this isle as well – while they are friendly folk, respect their privacy by not entering or photographing the interior of their homes without permission.
Lesser visited but incredibly impressive by any standard, Bohey Dulang Island is a place you should make an effort to see and experience. Made of the former remains of an ancient volcano, its sharp inner mountain range will beckon to hikers everywhere.
While the snorkelling and diving off its shore is nothing short of world-class, you'll want to bring a good pair of shoes to ascend its interior, as the view from its summit will give you views that you'll remember for a lifetime.
Don't forget to bring water, though, as the equatorial heat and exertion from climbing may cause you problems if you don't stay adequately hydrated.
In the Semporna area for the long haul? Team up with local dive companies to tour the islands which comprise Tun Sakaran Marine Park. With eight main islands and numerous other islets, there are plenty of spots to dive in with SCUBA gear or with a mask and snorkel, but that's not all there is to this beautiful park.
With over 2,000 sea gypsies calling this park home, you will see their settlements as your dive boat makes their way between these isles. Also, you'll see stunning beaches which will forever ruin lesser ones in your mind.
Want to see a truly amazing example of this? Ensure your tour takes you to Sibuan Island – were it not for your life back home, you might not ever want to leave.
Other Attractions
As beautiful as the reefs in the Semporna area are, many have been damaged considerably by a practice known as bomb fishing, where explosives are tossed into the water to kill large numbers of fish in the resulting blast. Effective but permanently damaging to marine ecosystems, the Tropical Research and Conservation Centre has made it one of their missions to help rehabilitate coral reefs wounded by this practice.
In addition to the test reef where they carry out research to help complete this goal, they also offer volunteer programs where you can help them while learning about responsible diving and snorkelling.
Want to engage in a nature-related activity that doesn't involve SCUBA diving or snorkelling? Sign up for the Semporna Proboscis River Cruise, which is an adventure that will take you into the dark heart of Borneo in search of one of the world's unique and threatened primate species.
In addition to sighting this colourful monkey, you'll also have a chance to spot long-tailed macaques, pipe hornbills, fruit bats, and as darkness begins to fall, fireflies.
On your way to your dive boat early in your day, take a path that will lead you through the morning market. Filled with the catches that local sea gypsies bring ashore, stalls that sell cheap Chinese made goods, and other crafts and local produce, it is the perfect place to connect with Semporna before heading out into its famed waters.
Be sure to snap a good photo of this town's mosque while you are down there, as it located adjacent to where this daily event occurs.
As you putter out into the Sulu Sea in search of amazing walls and coral reefs, look to your left as you pull out of Semporna. You'll get to see a water village where many sea gypsies and migrant Filipino fishing families live at low cost.
While some of the homes and pilings look unwieldy in their construction, they are well-built and provide a cost-effective place to call home for those who live off the bounty of the local seas. Don't try to access the community by yourself unless you are invited by a resident, as the locals here have no interest in participating in the tourism trade.