Atami Travel Guide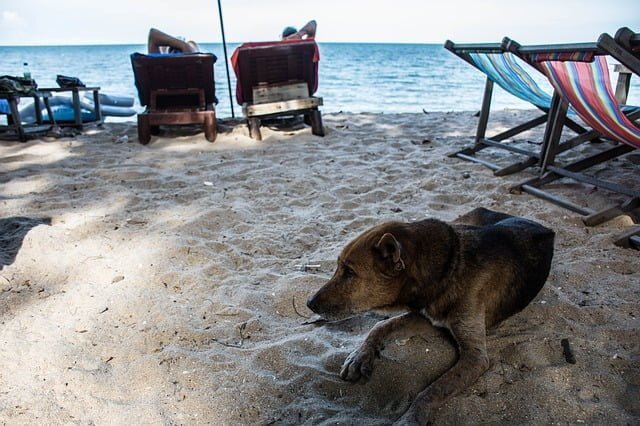 Introduction
Teaching English in the Tokyo area and need to get away from the pressures of the city for a weekend? Looking to unwind after a torrid travel schedule? Atami might just be for you, as its mountains, Onsens, and beaches will provide plenty of ways to help you unwind.
Aside from this, there are enough attractions to keep history and culture buffs interested, but even if you don't go out of your way to see them, you'll still have a good time during your visit to Atami.
Come check out our Atami travel guide as we cover the best things to do in Atami, Japan.
Top Attractions
Start your visit to Atami by first checking out the Kiunkaku. Constructed in 1919 as a private villa for a shipping CEO, it served in that capacity until 1947, when it was handed over to the local government. The authorities here converted it into a ryokan, or a Japanese-style inn, which took guests up until 1999.
In the present day, this luxurious abode serves as one of the most popular tourist attractions in Atami. While touring this structure, don't miss its Roman-style bath, nor its immaculately-styled garden. After strolling through it, have a seat at this attraction's on-site cafe and enjoy hot teas and treats within view of its finest features.
Next, appreciate some of the best visual works of art produced in this part of Japan by spending a couple hours at the MOA Museum of Art. Here, you'll find calligraphy, sculptures, and paintings sourced from across the country and East Asia.
Started from the private collection of a wealthy local by the name of Okada Mokichi, three of the works here are considered national treasures, making this attraction an unmissable one in Atami for anyone who thinks of themselves as a culture vulture.
Like the preceding attraction, there is a tea house and a Japanese garden out back, so don't be in a rush to leave after viewing the main collection.
Those wanting to take in the primary religious attractions in the Atami area will want to start with the Kinomiya Shrine. The Japanese hold this place in high regard, as they view a particular tree on this site as a life-giving entity.
According to local lore, this 2,000-year-old specimen (which is known as 'Okusu') grants those who walk around its circumference an extra year of life. Pilgrims come from all over Japan to pray for deliverance from their ailments and for continued good health.
The shrine itself is over 1,300 years old and while humble, it is a peaceful place that will help diffuse any stresses suffered in the big city.
Izu-san-jinja Shrine is another Shinto landmark visitors to Atami should make an effort to see during their time here. It is one of the oldest shrines of its kind in Japan, as it has existed in this place since the 4th century BC.
While its age makes this place a viable attraction all by itself, it draws tons of domestic visits due to its reputation as a place which lends itself to the fulfillment of romantic desires.
Long ago, an exiled politician met a woman from a powerful family here. They fell in love, but her father forbade her to see him; instead, he set her up with another man of his choosing. Rather than submit to her father's wishes, though, she risked ostracization by her family by choosing the exiled politician at the last moment.
As a result, locals pray at this temple for their wishes of true love to be realized, but even if that isn't enough to draw you here, the ocean views in front of it should seal the deal.
Other Attractions
During your time in Atami, there are a few day trips worth taking – Hatsushima is definitely one of them. An island situated ten kilometres out in Sagami Bay, it is a popular getaway for locals and tourists alike.
Though small, it has a number of attractions that will keep you busy all day. Start with its botanical garden, as it has a respectable collection of tropical and subtropical plants. Explore the depths surrounding this speck in the ocean with any one of a number of dive outfits, and then warm up afterwards at the Onsen.
Finally, there is a wide selection of restaurants along the harbour walk – they can be expensive, but everything is fresh, meaning you are basically assured of having a wonderful meal here.
Back on land, be sure to check out the Akao Herb and Rose Garden if you are into flora. Situated on a hillside with panoramic views of the Pacific Ocean, you'll be surrounded by beauty as you make your way through its 12 theme gardens.
April is the best time to come if you like tulips, while rose lovers will want to drop by during the months of May and June.
During the summer months, residents of Tokyo seeking relief from the heat hit the sands of Atami Sun Beach. For this reason, coming in peak season may not be the best idea for claustrophobes, though, the nightly firework displays are quite lovely.