Europe is home to beautiful countries known for their rich culture and history. Many of these countries are also renowned for their gorgeous landscapes and numerous outdoor activities, making them an ideal destination to go camping. You can enjoy camping in Europe throughout all seasons, although the sunny weather and higher temperatures offer the best experience. 
Spain: A Blend of Vibrant Cultures and Diverse Landscapes
Immersed in the fiery rhythm of flamenco music, the vibrant spirit of its city life, and the enchanting beauty of its coasts and mountains, Spain is a camping enthusiast's paradise. The northern regions, notably Asturias and Galicia, offer a breathtaking spectacle of deep-green landscapes fringed by an expansive ocean. Here, you can experience camping amidst emerald-hued meadows, interspersed with medieval architecture and the calming rhythm of the Atlantic waves.
Conversely, the southern part of Spain, specifically Andalucía, presents an entirely different but equally mesmerizing camping experience. Enveloped in a canvas of arid plains and accentuated by star-studded nights, Andalucía is a destination that can bewitch you with its stark beauty. Whether it's camping on the cliff tops of El Chorro or exploring the stunning natural parks of Sierra de Grazalema, Spain caters to every camping preference.

source: N T A T W on YouTube
England: A Pastoral Symphony of Tranquil Beauty
Home to bucolic landscapes that breathe life into classic literature, England offers tranquil camping spots set amidst nature's glorious spectacles. The Lake District National Park, renowned for its sparkling lakes and rugged fell mountains, provides opportunities for both tranquil lakeside camping and adventurous mountaineering expeditions.
The southern part of England is home to the Jurassic Coast, a UNESCO World Heritage site, where the dramatic cliffs hold the secrets of Earth's prehistoric past. Camping here not only means waking up to gorgeous sea views but also exploring the rich geological history imprinted on the coast.
France: A Mélange of Romantic Locales and Diverse Terrains
France, famed for its romantic allure and impressionistic landscapes, offers an array of camping locales. The Loire Valley, carpeted with lush meadows and dotted with resplendent châteaux, offers a serene camping experience steeped in history and elegance.
For the more adventurous, the French Alps serve as a rugged playground, offering opportunities for high-altitude camping, hiking, and mountaineering. The coasts of Normandy and Brittany, with their breathtaking cliffs and beautiful sandy beaches, make for ideal camping sites for those yearning for the smell of the sea and the feel of sand under their feet.
Switzerland: An Alpine Paradise of Majestic Beauty
When one thinks of Switzerland, images of snow-capped peaks, clear blue lakes, and lush green valleys immediately spring to mind. Camping in Switzerland is like stepping into a picture-postcard, with nature's splendors unfolding at every step.
Whether it's exploring the Swiss National Park, with its abundant wildlife and hiking trails, camping near the tranquil shores of Lake Geneva, under the watchful gaze of the Alps, or stargazing in the remote Jura Mountains, Switzerland offers a myriad of unforgettable camping experiences.
Italy: Where History, Art, and Nature Converge
Italy, a living tapestry of history, art, and spectacular landscapes, offers unique camping adventures that traverse the length and breadth of the country. The rolling hills and vineyards of Tuscany, the dramatic cliffs and crystalline waters of the Amalfi Coast, and the pristine alpine beauty of South Tyrol all offer diverse yet equally mesmerizing camping experiences.
Whether it's waking up to the rustic charm of the Italian countryside, listening to the rhythmic ebb and flow of the Mediterranean Sea, or gazing at the starry skies from a mountainous terrain, camping in Italy offers an unparalleled journey through nature's artistry.
In this comprehensive guide to the best camping destinations in Europe, each country offers unique encounters with the great outdoors. Your adventure awaits, so let the journey begin!
With so many incredible places to camp in Europe, you might need help deciding where to go. Below, check out our list of the best camping destinations in Europe.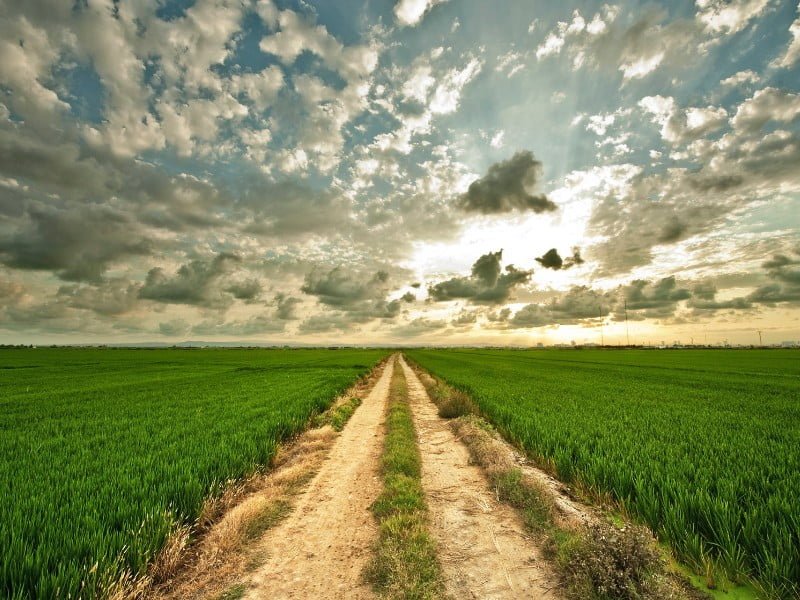 The Best Places To Camp In Spain
With its diverse geographical features, from mountainous regions to charming coastal towns, Spain is one of Europe's best destinations for camping. You will find many established camping sites with amenities like toilets and showers, allowing for a more comfortable camping experience. But if you are adventurous, Spain has many unspoiled spots with hardly any campers, especially in the inland region.
Spain, with its diverse topography, ranging from sun-drenched beaches to soaring mountain ranges and arid plains, offers a plethora of captivating camping sites. It's a land where cultural vibrancy dances in harmony with nature's grandeur, making it a premier destination for those with a love for the outdoors. Let us explore some of the most iconic camping destinations in this passionate and colorful country.
1) Picos de Europa National Park
Nestled between Asturias, Cantabria, and Castile and León, Picos de Europa National Park is a sanctuary for nature enthusiasts and hikers. This rugged mountainous region, replete with verdant valleys, deep caves, and fast-flowing rivers, presents a dramatically beautiful landscape. Camping here means waking up to the breathtaking sight of craggy limestone peaks piercing the sky, while the morning mist gently carpets the valleys.
Campgrounds, like Camping El Cares Picos de Europa, offer well-equipped facilities including tent sites, caravans, and even bungalows for those seeking a bit more comfort. Surrounded by the mesmerizing beauty of the park, this is an ideal base from which to embark on hiking, canyoning, and even caving adventures.

source: Walking Nature World on YouTube
The Allure of Andalucía
2) Cabo de Gata-Níjar Natural Park, Andalucía
Venture south to the sun-soaked lands of Andalucía, where the arid landscape of Cabo de Gata-Níjar Natural Park unfurls. As Spain's largest coastal protected area, located in the southeastern part of the country, it is known for its stark desert scenes, volcanic cliffs, and pristine Mediterranean beaches.
Camping here is a chance to experience the raw beauty of this semi-desert ecosystem. One of the prime camping locations within the park is the Los Escullos camping area. Nestled between the sea and the mountains, it offers a unique blend of tranquil beachfront relaxation and adventurous mountain exploration.
3) El Chorro, Andalucía
In the heart of Andalucía lies El Chorro, a region renowned for its stunning turquoise-hued lakes and the dramatic gorge, Desfiladero de los Gaitanes. This locale is a paradise for rock climbers, with its famous Caminito del Rey, one of the world's most perilous walkways now tamed for tourist exploration.
The Camping El Chorro, positioned strategically near the lakes and the gorge, offers the best starting point for your outdoor pursuits. As the sun sets, the skies over El Chorro transform into a stargazing spectacle, making it a serene and sublime experience for campers.
The Coastal Gems
4) Costa Brava, Catalonia
Heading northeast to Catalonia, the Costa Brava stretches as a beautiful tapestry of rugged cliffs, secluded coves, and picturesque fishing villages. This "Wild Coast" is a haven for campers, with numerous campsites dotting the coastline.
One such location, Cala Llevado, is a four-star campsite located near Tossa de Mar. Here, terraced pitches offer spectacular views of the sea, and direct access to the beach provides endless possibilities for water-based activities. Immerse yourself in the coastal beauty of Costa Brava, where the azure sea plays a melodious symphony that lulls you to sleep.
5) Cíes Islands, Galicia
Lastly, journey to Spain's northwest corner and discover the Cíes Islands in Galicia. Often hailed as the 'Galician Caribbean', these islands are home to crystal-clear waters, beautiful white sandy beaches, and a rich diversity of birdlife.
Accessible only by boat and with a limit on daily visitors, camping here feels like being marooned on a tropical paradise. The only campground, Camping Islas Cíes, offers basic facilities, but the unique experience of camping in a blissfully tranquil and untouched environment far outweighs the lack of luxurious amenities.
Spain, with its vibrant regional identities and diverse landscapes, promises a rich tapestry of camping experiences that caters to every outdoor enthusiast's preference. From the rugged mountains of Picos de Europa to the tranquil beaches of Costa Brava, each site is a testament to the country's natural grandeur.
Epic Camping Locations in England 
Boasting some of the world's most beautiful and diverse landscapes, from rugged coastlines to rolling hills and dense forests, camping in England is an incredible experience. While others would prefer to camp in the wild, glamping is now more popular. There's no shortage of excellent glamping spots around the UK, perfect for those seeking a more luxurious camping adventure. 
England, with its rolling green hills, ancient woodlands, and rugged coastlines, offers a delightful array of camping opportunities. From tranquil lakeside sites to dramatic seaside locales, there's a diversity of landscapes that can satisfy any camper's desire for beauty and adventure. Let's delve into the best places to pitch your tent in this captivating country.
1) The Lake District: A Paradise of Peaks and Lakes
Located in the heart of England's largest national park, The Lake District, this camping destination is as majestic as it is serene. Encompassed by the country's highest peaks and deepest lakes, it's a paradise for hikers, nature lovers, and those simply seeking tranquility.
Campgrounds, such as Great Langdale, offer the opportunity to stay amidst the enchanting beauty of this park. Situated in a valley that's flanked by towering fells and near to crystal-clear lakes, it's a scenic spot where you can soak up the timeless beauty of the English countryside.
2) Northumberland: A Stargazer's Haven
The sprawling landscapes of Northumberland, steeped in history and natural beauty, make for a memorable camping experience. Known for its dark skies, Northumberland is a haven for stargazers, with the Kielder Observatory offering a window into the cosmos.
Kielder Campsite is a delightful place to pitch your tent or park your caravan. Its remote location, away from city lights, makes it a perfect base for stargazing. The tranquility of the surrounding woodland adds to the charm of this unique camping spot.

source: Those Happy Days on YouTube
England's Southern Charm
3) The New Forest, Hampshire
The New Forest, a mosaic of ancient woodlands and open heathlands, is one of England's most cherished natural spaces. Its vast, unspoiled landscapes and an abundance of wildlife offer an idyllic camping backdrop.
Campsites like Hollands Wood, encased in the heart of the forest, allow you to experience the natural charm of this region. Here, free-roaming ponies and deer may become your friendly neighbors, adding a touch of magic to your camping adventure.
4) Dorset's Jurassic Coast
Dorset's Jurassic Coast, a UNESCO World Heritage Site, presents an alluring mix of beautiful beaches, towering cliffs, and fascinating geological history. This coastal stretch serves as a natural museum, where you can find fossils dating back millions of years.
Eweleaze Farm, located near the beach, is an ideal campground that offers stunning views of the coast. The feeling of waking up to the sea's salty scent and the sound of crashing waves is something that will stay with you long after your camping trip is over.
The Wilderness of the North
5) The Yorkshire Dales
The Yorkshire Dales, known for its distinctive blend of moorlands, valleys, and hills, offers a rugged camping experience. Its sprawling landscapes are crisscrossed by ancient paths and dotted with charming villages, providing ample opportunities for hiking and exploring.
Buckden Camping in the heart of the Dales offers an authentic countryside camping experience. The sight of the characteristic dry-stone walls and barns against a backdrop of fells and peaks is a quintessential Yorkshire vista that will captivate any camper.
In essence, England, with its diverse natural beauty and an array of camping locales, offers something for every outdoor enthusiast. Whether you're gazing at the stars in Northumberland, hiking the fells in the Lake District, or listening to the sea's melody on the Jurassic Coast, these camping destinations guarantee an unforgettable connection with nature's most beautiful spectacles.
Awesome Camping Ideas For Visitors To France
Camping has long been a popular summer activity in France. As a camper's paradise, France offers numerous opportunities for camping, with campsites to suit all tastes – from the upscale glamping sites offering unique accommodations to the most basic ones with just the essentials.
In recent years, several campsites in France have moved beyond just offering basic tents for campers. They now have cabins, mobile homes, and other unique accommodations, such as glamping domes, where you can enjoy glamping.
One of the most popular spots for camping in France is Camping La Pointe in the region of Brittany. Nestled in the woodlands, it's an ideal base for exploring the region. You can pitch your tent in a wooded area away from the crowd or beside a stream. If you're lucky, you can spot wild animals during your stay!
France, renowned for its breathtaking landscapes and cultural richness, is a veritable haven for camping enthusiasts. From the chateau-dotted Loire Valley to the snow-capped peaks of the French Alps and the azure allure of the Mediterranean coast, there's an incredible variety of stunning locations to pitch a tent. Here, we journey through the most captivating camping destinations in La Belle France.

source: FRANCE 24 English in YouTube
1) The French Alps: A Mountainous Majesty
The French Alps, with their formidable peaks, verdant valleys, and crystal-clear lakes, present an alpine paradise for campers. Whether it's in the midst of a summer bloom or a winter freeze, these mountains always promise a camping experience of sublime grandeur.
Sites like Camping Les Fontaines in Annecy allow you to immerse in the alpine charm, offering panoramic views of the surrounding peaks and close proximity to Lake Annecy. From hiking and mountain biking in the summer to skiing and snowboarding in the winter, the outdoor pursuits are limitless in this mountainous wonderland.
2) The Loire Valley: A Tapestry of History and Nature
The Loire Valley, famously known as the 'Garden of France', is a picturesque region adorned with majestic châteaux, sprawling vineyards, and charming villages. It's a place where history and nature coalesce to create an idyllic camping backdrop.
Camping Château des Marais, located near the famed Château de Chambord, lets you experience the region's royal legacy. The tranquility of the surrounding forests and the proximity to the Loire river make it a favored spot for relaxation and recreation.
France's Coastal Charms
3) Brittany: A Blend of Celtic Legacy and Coastal Beauty
Brittany, a region in the northwest, is steeped in a distinct Celtic heritage and blessed with a rugged coastal landscape. Its blend of sandy beaches, dramatic cliffs, and historic towns make it an enchanting location for camping.
Sites like Camping Les Mouettes offer the perfect coastal getaway. Located in the town of Carantec, it provides direct access to a sandy beach and a spectacular view of the Bay of Morlaix. With its indoor and outdoor pools, it is a family favorite, combining natural beauty with modern facilities.
4) Côte d'Azur: Glamour and Natural Splendor
The French Riviera or Côte d'Azur, known for its glamorous resorts and azure waters, also offers beautiful camping locations. Beneath its veneer of glitz and glamor, the region boasts a captivating natural landscape of sandy beaches, fragrant lavender fields, and verdant vineyards.
Camping Pachacaïd, nestled in the Massif des Maures mountain range, provides a peaceful retreat away from the bustling coastal cities. With its scenic hillside location, it offers stunning views of the Mediterranean and easy access to nearby beaches.
The Wilderness of the South
5) The Camargue: A Wild Beauty
The Camargue, located in the south of France, is a wild and beautiful wetland known for its pink flamingos, wild white horses, and black bulls. It's a place where nature rules, making it an unusual yet fascinating camping destination.
Camping de la Brise is a perfect base to explore this unique region. Located just a few steps from Saintes-Maries-de-la-Mer beach, it allows you to enjoy the seaside while also being close to the heart of the Camargue.
France, with its astonishing diversity of landscapes and a deep-rooted camping culture, offers a multitude of delightful experiences. From the alpine majesty of the French Alps to the coastal beauty of Brittany and the wild charm of the Camargue, each camping site provides a unique way to experience and appreciate the rich natural heritage of this captivating country.
Scenic Dream Camping Trips to Switzerland 
Switzerland is an excellent choice for those looking to join an international summer camp. The country offers many great options for a summer camp in Europe, best suited for older kids who want to learn some essential skills in life. Aside from a summer camp, you can also camp in a campsite. It's a great way to experience the country on a budget while soaking up its breathtaking natural views.
There are hundreds of campsites all over Switzerland. Many of these are located in the country's most picturesque places, offering an incredible camping experience. With its numerous camping sites, Switzerland is a paradise for campers, making it one of Europe's best destinations to sleep in the great outdoors.
1) The Bernese Oberland: A High Alpine Paradise
The Bernese Oberland, an alpine wonderland known for its iconic peaks and mesmerizing scenery, offers a sublime camping experience. The majestic trio of Eiger, Mönch, and Jungfrau dominate the skyline, presenting an awe-inspiring panorama.
Camping Jungfrau, situated in the charming village of Lauterbrunnen, serves as a perfect base to explore this high alpine paradise. Surrounded by 72 waterfalls, verdant valleys, and snowy peaks, it promises a camping experience of unmatched beauty. From hiking and paragliding to skiing and snowboarding, there are plenty of outdoor pursuits to embark upon.
2) Lake Geneva: A Symphony of Water and Vineyards
On the western edge of Switzerland, where the French and Swiss cultures merge, lies Lake Geneva, a crescent-shaped jewel adorned with terraced vineyards and elegant cities. The lake's azure waters, set against a backdrop of snow-capped mountains, offer an idyllic setting for camping.
Camping de Rolle, located on the lake's northern shore, offers an extraordinary camping experience. With the serene lake on one side and the renowned vineyards of La Côte on the other, it's an idyllic spot for both water enthusiasts and wine lovers.

source: Our Story to Tell on YouTube
Swiss Countryside Charm
3) Emmental: A Rural Retreat
Emmental, a region known for its rolling hills, sprawling meadows, and traditional Swiss farms, offers a peaceful camping retreat. This rural idyll is famous for its eponymous cheese, the production of which can be explored in numerous local dairies.
Camping Napf in Lüderenalp provides an authentic countryside camping experience. Located at the foot of the Napf mountain, it's surrounded by a pristine landscape that's perfect for hiking, cycling, and wildlife watching.
4) Jura & Three Lakes: A Verdant Haven
In the northwest, the Jura & Three Lakes region is a verdant haven of undulating hills, dense forests, and crystal-clear lakes. It's an area of outstanding natural beauty, providing a tranquil setting for camping.
Camping Sutz am Bielersee, situated on the banks of Lake Biel, is an ideal location for a leisurely camping trip. From swimming and fishing in the lake to hiking and biking in the surrounding Jura Mountains, it offers ample opportunities for outdoor activities.
The Southern Alps
5) Valais: A Blend of Snow and Sun
Valais, situated in the southern Swiss Alps, is a region where snow meets sun. Known for its high mountain peaks, ancient glaciers, and sun-drenched valleys, it offers a unique alpine camping experience.
Camping Bella-Tola, in the quaint village of Susten, provides breathtaking views of the surrounding peaks. With a swimming pool overlooking the majestic alpine panorama and direct access to numerous hiking trails, it's a dream location for nature lovers and adventure seekers.
Switzerland, with its diverse topography and well-preserved natural beauty, offers a myriad of camping experiences. Whether it's the high alpine beauty of the Bernese Oberland, the lakeside tranquility of Lake Geneva, or the sun-drenched valleys of Valais, each destination offers a unique encounter with nature's grandeur. This charming country is a testimony to the fact that sometimes, the journey and the destination are indeed the same.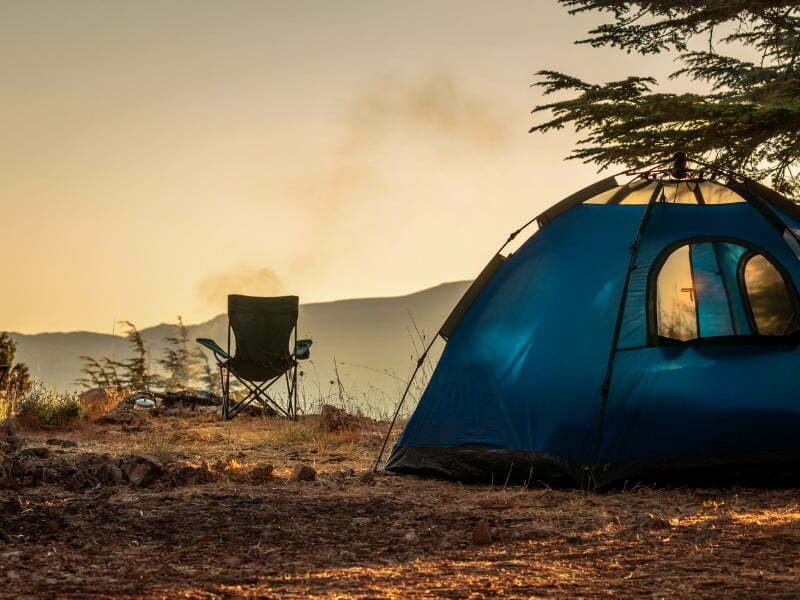 Live Your Best Camping Life in Italy
Italy, a country adorned with diverse landscapes, rich cultural heritage, and an unparalleled culinary tradition, offers a plethora of extraordinary camping experiences. From the turquoise beaches of Sardinia to the towering peaks of the Dolomites, the Bel Paese, or "beautiful country," certainly lives up to its name in the world of camping. However, some of the country's most famous camping locations are by the lakes. Let's embark on a journey through some of Italy's most enchanting camping locales.
1) The Italian Lakes: A Serene Watercolor Palette
Italy's northern lakes – Garda, Como, and Maggiore – are famed for their serene beauty. Framed by snow-capped mountains, dotted with charming villages, and adorned with opulent villas, these lakeside settings offer a sophisticated camping experience.
Camping Bella Italia, nestled on the shores of Lake Garda, offers unparalleled views of the largest Italian lake. Boasting direct beach access and a multitude of onsite amenities, this camping locale effortlessly blends nature's tranquility with modern comforts.
2) The Dolomites: A Majestic Mountain Symphony
The Dolomites, a UNESCO World Heritage site, provide a dramatic backdrop for camping. Their jagged peaks, sweeping valleys, and kaleidoscopic sunsets make for a breathtaking alpine adventure.
Camping Olympia, situated in the heart of the Dolomites, immerses you in this majestic landscape. Whether you're hiking through flower-laden meadows in summer or skiing on world-class slopes in winter, this is an outdoor enthusiast's paradise.

source: André and Lisa on YouTube
Coastal Italy's Diverse Delights
3) The Amalfi Coast: A Mediterranean Masterpiece
The Amalfi Coast, with its steep cliffs plunging into azure waters, pastel-colored villages, and fragrant lemon groves, is a Mediterranean marvel. Its scenic beauty and temperate climate make it a delightful camping destination.
Nocelle's "La Piazzetta" campsite, perched high above the sea, offers spectacular views of this captivating coastline. It's a tranquil retreat from which to explore the local hiking trails, secluded beaches, and enchanting towns.
4) Sardinia: An Island Paradise
Sardinia, with its turquoise waters, pristine beaches, and rugged mountains, is a true island paradise. Its unique blend of natural beauty and cultural heritage offers a distinctive camping experience.
Camping Tavolara, located on the northeast coast of the island, overlooks the crystal-clear waters of the Mediterranean. Its proximity to both the sea and the island's verdant hinterland offers myriad activities, from snorkeling and sailing to hiking and horse riding.
Rural Italy's Rustic Charm
5) Tuscany: A Harmonious Mosaic of Nature and Culture
Tuscany, famous for its undulating landscapes, cypress-lined roads, and historical towns, is a quintessential Italian camping location. Its harmonious blend of natural beauty, artistic legacy, and gastronomic delights provide a captivating experience.
Norcenni Girasole Club, nestled in the heart of the Tuscan countryside, provides a rural retreat with an impressive range of facilities. This is an ideal base for exploring the nearby vineyards, medieval towns, and, of course, the beautiful city of Florence.
In essence, Italy's diverse landscapes, coupled with its rich history and culture, make it a highly appealing camping destination. Whether you're exploring the dramatic peaks of the Dolomites, soaking up the sun on Sardinian beaches, or immersing yourself in the Tuscan countryside, Italy promises a camping experience that's as varied and satisfying as its famed cuisine.
Camping in Europe: Final Thoughts
Embarking on a camping journey through Europe is an enriching experience that extends beyond the realms of mere sightseeing. From the tranquil shores of Italy's lakes to the untamed wilds of Spain's national parks, the diverse terrains of England's countryside to the pristine landscapes of Switzerland, and the historical richness of France's regions, each destination in this grand continent offers its unique charm. As we conclude our guide, let's revisit and reflect on the key highlights of these remarkable camping destinations.

source: The Nomadic Veteran on YouTube
The Multifaceted Beauty of Spain
Spain's diverse landscapes present a vibrant tapestry of camping experiences. The mesmerizing Sierra Nevada, Andalusia's natural beauty, the verdant forests of Galicia, the striking Costa Brava coastline, and the spectacular Picos de Europa – each region is a testament to Spain's rich natural heritage. The allure of Spain as a camping destination lies in its blend of captivating landscapes, rich history, vibrant cultures, and delightful gastronomy.
England's Green and Pleasant Land
England, with its quintessential countryside charm and dramatic coastlines, offers a timeless allure for campers. The mystical beauty of Cornwall, the serene landscapes of the Lake District, the rugged charm of the Peak District, and the pastoral tranquility of the Cotswolds – each locale offers a unique slice of England's green and pleasant land. England's camping appeal lies in its harmonious blend of nature, history, and the quintessential charm of its towns and villages.
France: A Symphony of Landscapes
France, known for its varied landscapes and rich history, is a camper's paradise. The majesty of the French Alps, the regality of the Loire Valley, the coastal allure of Brittany and the Côte d'Azur, and the wild beauty of the Camargue – these regions are a testament to the astonishing diversity that France offers to campers. Its appeal is enhanced by the delightful French gastronomy, world-renowned wines, and the inviting local cultures.
Switzerland: Alpine Splendour and Pristine Lakes
Switzerland, renowned for its alpine grandeur and tranquil lakes, offers an unmatched camping experience. From the majestic Bernese Oberland to the serene shores of Lake Geneva, the rural charm of Emmental to the verdant Jura & Three Lakes region and the sun-drenched Valais, each area provides a unique encounter with nature's grandeur. The Swiss allure lies in its pristine natural beauty, high-quality campsites, and a multitude of outdoor activities, combined with a rich cultural tapestry.
Italy: Nature's Masterpiece and Cultural Grandeur
Italy, with its diverse landscapes and rich cultural heritage, offers a compelling range of camping experiences. The serene Italian Lakes, the majestic Dolomites, the captivating Amalfi Coast, the island paradise of Sardinia, and the enchanting landscapes of Tuscany – each region promises a unique and memorable camping experience. Italy's allure as a camping destination is further enhanced by its culinary richness, historical depth, and the warm hospitality of its people.
Final Reflections
Camping in Europe offers a multitude of delightful experiences that cater to a wide array of preferences. Whether you are in search of a tranquil retreat, an adventure-filled holiday, a cultural exploration, or a journey through historical epochs, Europe's diverse landscapes and cultures offer something for every camper. Moreover, camping provides an intimate way to connect with these countries' natural beauty, offering a deeper understanding and appreciation of their unique geographical and cultural tapestry.
In essence, camping across Europe is more than a holiday; it's an immersive journey that enriches the soul, ignites the spirit of adventure, and leaves you with an album of memories that will last a lifetime. Whether you're an experienced camper or a novice, the enchanting lands of Spain, England, France, Switzerland, and Italy await, promising the adventure of a lifetime.