Lorded over by a massive volcano (which takes on a striking snow-covered appearance in the cooler months), Morioka is a smaller city that is often missed, but shouldn't be by those looking for places with off the beaten track charm.
With museums, temples, and an inspiring natural symbol of triumph over adversity, it is a place you will remember long after your departure.
Come check out our Morioka travel guide for adventure trippers as we cover the best things to do in Morioka, Japan.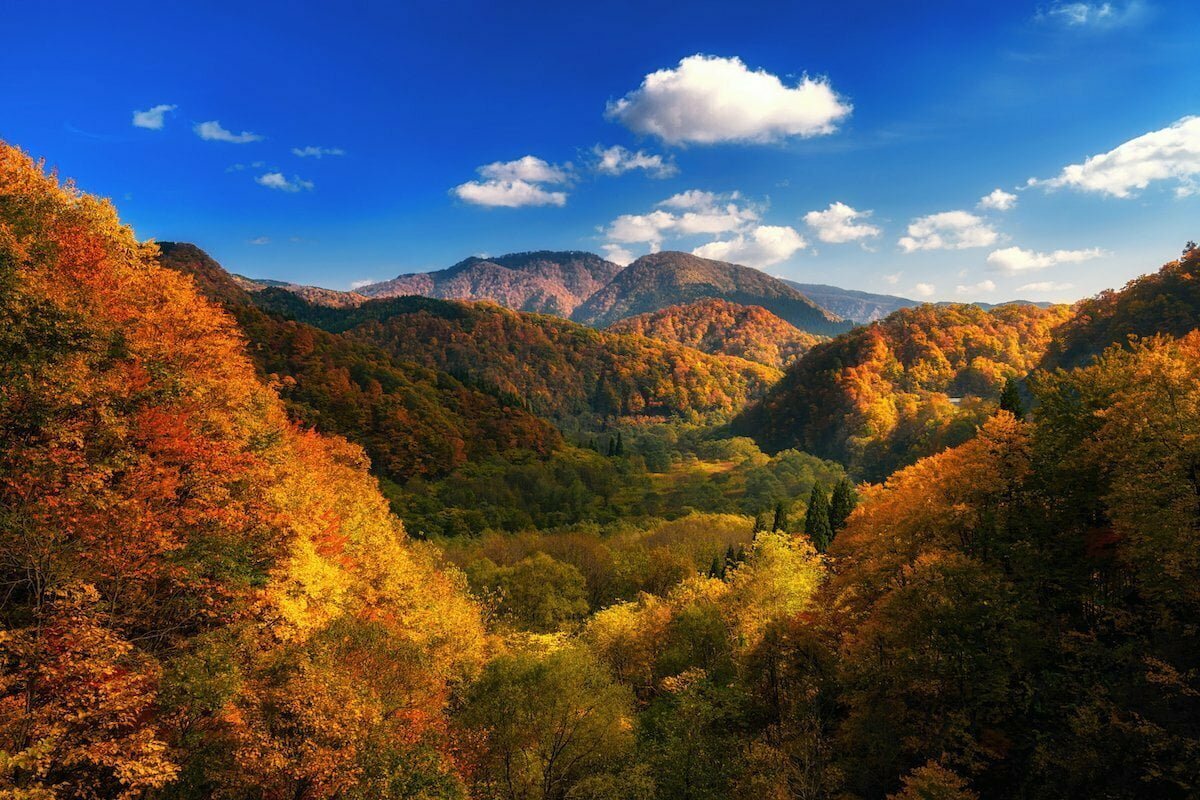 Morioka City Guide: A Brief History Of Morioka, Japan
Morioka's rich and vibrant history spans centuries, and it's a city that's bursting with fascinating stories and cultural treasures. From its early beginnings as a small settlement ruled by the Emishi people to its thriving status as a castle town under the powerful Nanbu clan during the Edo period, Morioka's past is brimming with adventure and intrigue.
The castle itself is a symbol of the city's strength and resilience, having withstood wars and destruction. But Morioka's history is more than just battles and politics. It's a story of art and culture too. The Nanbu clan were known for their patronage of the arts, and the city became a center for traditional crafts, including Noh theater and Nambu ironware.
In the Meiji period, Morioka's entrepreneurial spirit took hold, and the city became a hub for industry and commerce. The Morioka Iron Works, one of the largest factories in the region, produced steam engines and other industrial equipment and helped modernize Japan.
Despite facing heavy bombing during World War II, Morioka rose from the ashes and rebuilt with an unwavering determination. Today, the city is a vibrant cultural center that boasts a unique and delicious cuisine, with local specialties such as Wanko soba and Jajamen.
To truly appreciate the city's rich history, visitors should explore the Morioka Castle Site Park, where the castle ruins stand as a testament to the city's fortitude, and take in the breathtaking cherry blossoms in spring.
Morioka Top Attractions and Best Places to Visit in Japan
Start your visit to the Morioka area by spending a few hours walking the halls of the Iwate Museum of Art. Its large size is a testament to the artistic talent in this corner of Japan, as the majority of the facility features works from this region exclusively.
Featuring modern and contemporary designs, you'll find enough paintings, pottery, and sculptures to keep you busy, especially in the three permanent galleries that feature works from the region's best artists.
In addition to all this, you'll also find a peaceful library and a gift shop where you can take home some authentic Japanese art that you can show off in your home.
Morioka is known for its abundance of religious attractions; start your tour of them by dropping by the Hoon-ji Temple. A special Buddhist hall of worship located down a nondescript alley, it is here where you'll find up to 500 mini sculptures of the Buddha.
That isn't the only work of art you'll see here, though – within, you'll find the likeness of famed traveller Macro Polo and Chinese emperor Kublai Khan, among others. Note that photography is not permitted within the temple, so pay attention to what is contained inside so you can come away from here with vivid memories.
Check out one of better Shinto shrines in Morioka by strolling into the Sakurayama Shrine. Featuring a simple yet beautiful garden area that is outfitted with stone lanterns, its primary attraction is not any standout feature, but the opportunity to watch local residents seek out spirituality, good luck, and protection from evil.
If you wish to follow in their footsteps, there are pictorial instructions which guide you through the process of how to purify your soul (i.e. wash your hands and drink water from a spring). Once inside, consider leaving a donation, as these shrines are heavily dependent on the generosity of their believers.
Morioka Hachimangu is another Shinto shrine that is well worth your time during a visit to Morioka. This hall of worship is dedicated to Hachiman, an ancient Japanese deity of war. This fact has made this place a popular spot among soldiers, generals, samurai, and others who lived by the sword throughout the history of Japan.
Try to time your visit for Saturday, as it is on this day that a small museum relating to the history of the shrine opens.
Other Cultural Attractions: Trip to Morioka, Japan
Morioka was not left behind during the modernization sweep that took place during the Meiji era. It gave this city a number of Western-inspired structures, the most spectacular of which is The Bank of Iwate.
Constructed in 1911 out of multicoloured bricks, it was named a national cultural property for its iconic design. While it is a nice building which makes for great pictures, remember that this building remains a bank branch first and foremost. As such, be sure to behave appropriately should you decide to scope out this structure from the inside.
It is said that life almost always finds a way, in spite of the harsh conditions occasionally thrown at it by Mother Nature. A textbook example of life's tenacity can be found by checking out the Rock-Breaking Cherry Tree.
Easily one of the most famous sights in Morioka (especially during cherry blossom season in the spring), this hardy cherry tree germinated in this granite boulder more than 400 years ago, cracking it open as the generations went by.
It also survived a fire in the early 20th century, giving this National Historic Treasure an aura that will inspire all who see and learn about it.
Relax and enjoy a beautiful day in Morioka by spending it within the bounds of Iwate Park. While there are plenty of facilities that make this a great place to relax, exercise and play with the kids, its top attraction lays in ruins compared to its glory days in centuries past.
While it was left to rot after being abandoned in the 19th century, city planners opted to clean up and rehabilitate the ruins of Morioka Castle in the early 20th century. This gives this green space an atmosphere which makes this city a great place to visit and live.
If you are visiting in September, be sure to attend the Ishigaki Music Festival, as it will expose you to the rock scene in a language other than your own.
Before taking off on the train to your next destination, browse the Fesan Department Store for some deals. From local sake to kimonos, you can find something uniquely Japanese before leaving Morioka.
Top 10 Things To Do in Morioka, Japan For Visitors
Here are 10 things to do in Morioka, Japan:
Explore the ruins of Morioka Castle at Morioka Castle Site Park: This serene park showcases the remnants of the castle constructed by the Nanbu clan in the 16th century, along with resplendent cherry blossom trees during spring.
Delve into the history and culture of the region at the Iwate Museum of Art: This prominent museum boasts a vast collection of over 6,000 art pieces, including traditional crafts, contemporary art, and Japanese paintings.
Peruse the eclectic offerings at Morioka Handi-Works Square: This delightful shopping center showcases the local handicrafts and souvenirs, such as Nambu ironware, lacquerware, and traditional textiles.
Savor the authentic Japanese tea ceremony experience at Chagu Chagu Umakko: This serene tea house nestled in a verdant forest offers a tranquil escape from the urban cacophony.
Indulge in the culinary specialties at Morioka Sansa Odori: This annual festival, held in August, celebrates the Sansa dance with music, dancing, and tantalizing food stalls.
Experience the rustic charm of Koiwai Farm: This idyllic farm located in the outskirts of the city offers a glimpse into the rural life in Japan and delights visitors with mouthwatering dairy products.
Immerse yourself in the healing waters of Sukayu Onsen: This ancient hot spring inn situated in the scenic Hachimantai mountains has been a beloved destination for over three centuries.
Ascend to the summit of Mount Iwate: This majestic peak is the highest mountain in the region, offering awe-inspiring vistas of the surrounding landscape.
Admire the intricate architecture of Morioka Station Building: This landmark building, designed by the legendary architect Tatsuno Kingo, is an emblem of Morioka's industrial legacy and now houses museums, restaurants, and shops.
Explore the Zen gardens and resplendent architecture of Hoon-ji Temple: This venerable Zen temple dating back over six centuries, features exquisitely designed gardens and serene architecture.
What To Eat and Drink in at Restaurants in Morioka, Japan
Morioka, situated in the north-eastern part of Japan, boasts a rich gastronomic culture, and visitors are encouraged to indulge in the plethora of local delicacies and libations. Here are some of the quintessential foods and beverages to savor when visiting Morioka:
Wanko Soba: This traditional local dish features small bowls of buckwheat noodles served in rapid succession, providing a distinctive and entertaining culinary experience that can be enjoyed in various restaurants throughout the city.
Reimen: This cool and refreshing noodle dish, composed of chewy noodles bathed in a savory broth and garnished with a medley of fresh vegetables and meats, is a popular summertime treat that can be found in numerous Morioka eateries.
Jajamen: A beloved Chinese-style noodle dish that has found a home in Morioka, comprising thick wheat noodles and savory miso-based sauce, typically accompanied by cucumber, bean sprouts, and minced meat.
Nanbu Bijin Sake: This premium sake, produced in Iwate Prefecture, which encompasses Morioka, is created using a specialized rice-polishing technique that imparts a smooth and refined flavor. It is served in many restaurants and bars throughout the city.
Iwate Kura Beer: Crafted in Morioka with locally sourced ingredients, this award-winning beer has a devoted following among both residents and tourists. It can be enjoyed in various establishments throughout the city.
Nambu Senbei: Thin, crispy rice crackers, renowned for their delicate and flavorful taste, are a specialty of the Nambu region, which includes Morioka. They come in a variety of flavors, such as soy sauce and miso, and are ideal as a snack or souvenir.
Wanko Sake: This light and refreshing sake is served in small ceramic cups during the Wanko Soba experience, complementing the soba noodles perfectly.
Morioka Reimen Beer: This unique beer, infused with the distinctive flavors of reimen noodles, is an original creation of Morioka. It has a refreshing taste and is a must-try for beer aficionados seeking something new.
These are just a few of the many delectable foods and beverages that Morioka has to offer. Treat your taste buds to these local delicacies and savor the distinctive flavors of this enchanting region.

source: Ninja Monkey On YouTube
Tours For Visitors To Morioka, Japan
Morioka, with its multifaceted allure, offers a gamut of tours designed to cater to the refined tastes of visitors. Here are some of the most sought-after tours to consider when traversing the city:
Historical Walking Tour: A guided walking tour that takes visitors on a riveting journey through the streets of Morioka, uncovering significant historical landmarks such as Morioka Castle Ruins, Ishikawa Takuboku Memorial Museum, and Mitsuishi Shrine. The tour provides an insightful and captivating glimpse into the city's cultural heritage.
Culinary Tour: A guided tour that unveils Morioka's gastronomic diversity, introducing visitors to some of the preeminent restaurants, cafes, and confectionery shops. The tour offers a delightful and indulgent experience, showcasing local delicacies such as Wanko Soba, Iwate Wagyu beef, and traditional Japanese sweets.
Onsen Tour: A tour that chauffeurs visitors to some of the finest hot spring resorts in the region, including Tsunagi Onsen, Yumoto Onsen, and Hachimantai Onsen. The tour promises a rejuvenating and restorative experience, immersed in the tranquil and scenic beauty of nature.
Cherry Blossom Tour: A seasonal tour that guides visitors to some of the most alluring cherry blossom spots in Morioka, such as Koiwai Farm and Tsunagi Sakura Park. The tour renders a spellbinding experience during the cherry blossom season, replete with ethereal and breathtaking views.
Hiking Tour: A guided hiking tour that embarks visitors on an adventurous and awe-inspiring trek through Morioka's scenic trails, including Mount Iwate, Mount Himekami, and Takkoku no Iwaya. The tour provides an invigorating and picturesque encounter with nature.
Art and Culture Tour: A guided tour that immerses visitors in Morioka's vibrant artistic and cultural landscape, exploring institutions such as Iwate Museum of Art, Morioka Handi-Works Square, and Morioka History and Culture Museum. The tour offers a gratifying and edifying opportunity to appreciate the city's cultural richness.
These tours represent just a sampling of Morioka's offerings, exemplifying its boundless allure and appeal. With a range of tours designed to suit discerning tastes, visitors can design an itinerary that is both luxurious and memorable.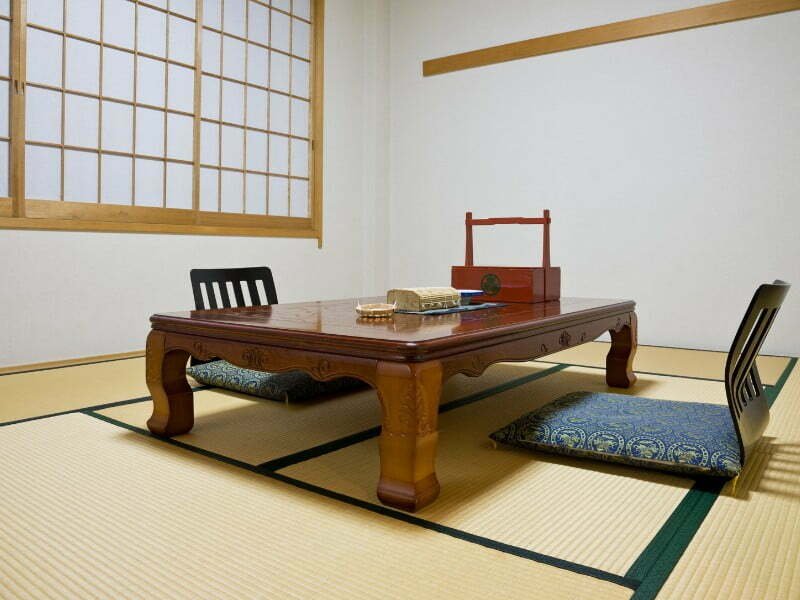 Morioka Accommodations: Hotels, Guesthouses and Hostels
Morioka boasts a diverse range of accommodations, from traditional Japanese inns to modern hotels, to suit various preferences and budgets. Here are some of the top accommodations to consider when visiting Morioka:
Ryokan: Ryokans are traditional Japanese inns that offer an authentic cultural experience. In Morioka, ryokans like Konya Ryokan and Ishikawa Ryokan provide a comfortable and serene setting with tatami mats, futon beds, and onsen hot spring baths. Guests can indulge in Japanese-style meals, and some ryokans offer cultural activities like tea ceremonies and ikebana flower arrangement.
Western-Style Hotels: Western-style hotels such as Hotel Metropolitan Morioka and Daiwa Roynet Hotel Morioka provide comfortable and modern amenities. These hotels offer spacious rooms with western-style beds, air-conditioning, and free Wi-Fi. Many hotels also have restaurants and bars on-site, providing convenient dining options for guests.
Business Hotels: Morioka has several business hotels like Toyoko Inn Morioka-eki Minami-guchi and Comfort Hotel Morioka that cater to the needs of business travelers. These hotels provide affordable rates with functional and convenient amenities, including free Wi-Fi, breakfast, and laundry facilities.
Capsule Hotels: Capsule hotels like Capsule Hotel Asahi Plaza Morioka provide a unique and affordable accommodation option for solo travelers. These compact capsules feature amenities such as TVs, reading lights, and shared bathroom facilities.
Vacation Rentals: Morioka also offers vacation rentals like Airbnb, providing visitors with a more private and homey accommodation option. These rentals vary from modern apartments to traditional Japanese houses, offering a unique and personalized experience.
With an array of accommodations to choose from, Morioka provides a comfortable and memorable stay for visitors, allowing them to immerse themselves in the city's cultural and natural attractions.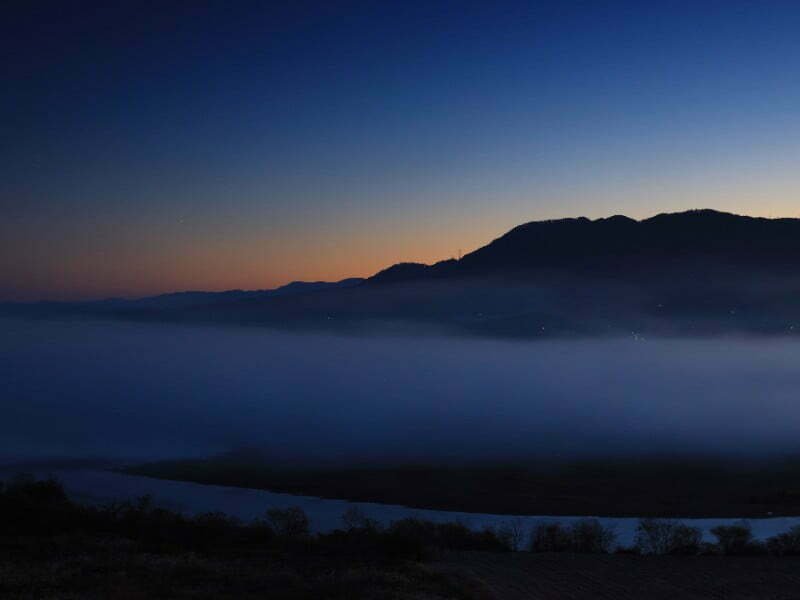 Day Trips From Morioka, Japan
Morioka, located in Iwate Prefecture, is a city that boasts numerous cultural and natural attractions, making it an ideal destination for a memorable day trip. Here are some sophisticated and exciting day trip options to consider during your stay:
Hiraizumi: Hiraizumi, a UNESCO World Heritage Site, is a small town located about 30 minutes by train from Morioka. Once the political and cultural center of Japan's Tohoku region, Hiraizumi is home to stunning Buddhist temples and gardens. The town's most famous sites include the Chuson-ji Temple and its Konjikido Golden Hall, which houses numerous Buddhist statues adorned in gold leaf. Visitors can also explore Motsu-ji Temple and its serene Pure Land Garden, which is considered one of Japan's most beautiful gardens.
Tono: Tono is a small town located about an hour from Morioka and is famous for its folk tales and legends. Visitors can explore the town's many traditional thatched-roof houses, which have been preserved to showcase the region's rural lifestyle. The town's folklore museum, Tono Furusato Village, offers visitors an insight into the local legends and traditional lifestyles of the area.
Geibikei Gorge: Geibikei Gorge is a picturesque spot located about an hour and a half from Morioka. The Gorge is surrounded by towering cliffs and lush greenery, and visitors can take a boat ride along the tranquil waters of the gorge, enjoying the stunning natural scenery. The boat ride is especially beautiful during the fall when the leaves change colors.
Hanamaki: Hanamaki is a city located about 30 minutes from Morioka and is famous for its hot springs and traditional Japanese culture. Visitors can indulge in a relaxing hot spring bath experience in one of the many onsens located in the city, each featuring a different view of the natural surroundings. Hanamaki is also home to several historic samurai residences, such as the Iwate Kozawa Family Residence and the Morioka Castle Ruins, which offer visitors an insight into Japan's feudal history.
Appi Kogen Ski Resort: Appi Kogen Ski Resort is one of the largest ski resorts in the Tohoku region, located about an hour and a half from Morioka. The resort offers visitors a range of activities, including skiing, snowboarding, and snowshoeing, with stunning views of the surrounding mountains. The resort is also a popular destination during the summer, with activities such as hiking and mountain biking.
With these sophisticated and exciting day trip options, visitors can enjoy the best of Morioka's cultural and natural attractions while exploring the wider region.
Morioka Transportation Guide
Morioka is a popular destination for both domestic and international tourists. However, navigating the city's transportation options can be challenging for visitors who are not familiar with the area. Here is a detailed transportation guide to help travelers explore Morioka with ease.
Train Morioka Station is the main transportation hub in the city and is served by the JR Tohoku Shinkansen Line. This line connects Morioka with other major cities in Japan, such as Tokyo and Aomori. Local and express trains also operate within the city, connecting it with other cities in the Tohoku region, including Sendai and Akita. The train system is efficient, comfortable, and punctual, making it a popular choice for travelers.
Bus Morioka has an extensive bus network that operates within the city and surrounding areas. The local bus system is operated by Iwate Kenpoku Bus and Iwate Kotsu. The buses are frequent, comfortable, and cost-effective, making them a great option for travelers on a budget. There are also express buses that connect Morioka with other major cities in the Tohoku region, such as Sendai and Akita.
Taxi Taxis are readily available in Morioka, and can be found at taxi stands located throughout the city. Taxis are a convenient option for travelers who prefer door-to-door transportation, or for those who are traveling with luggage. However, they can be more expensive than other modes of transportation, so travelers should be prepared to pay a premium for the convenience.
Rental Cars Rental cars are available in Morioka and can be rented from car rental agencies located at the train station or airport. Having a rental car can be convenient for travelers who want to explore the city and surrounding areas at their own pace. However, visitors should note that driving in Japan can be challenging, especially if they are not used to driving on the left-hand side of the road.
Bicycle For travelers who prefer an eco-friendly and healthy way to get around, bicycles are available for rent at several locations throughout the city. Biking is a great way to explore Morioka's many historic sites, such as the Morioka Castle Ruins and the Iwate Museum of Art. However, travelers should be aware that biking in the city can be challenging, especially during rush hour.
Morioka has a variety of transportation options available for travelers, including trains, buses, taxis, rental cars, and bicycles. Each mode of transportation has its advantages and disadvantages, and the best option will depend on the traveler's budget, itinerary, and personal preferences. By understanding the different transportation options available, visitors can easily explore Morioka and discover all the city has to offer.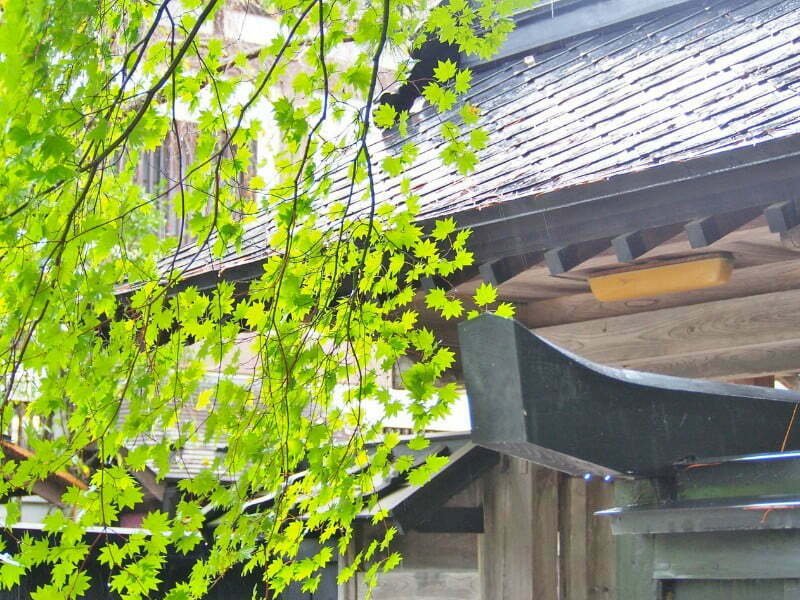 Where To Visit After Your Trip To Morioka, Japan?
After exploring this charming city, there are several nearby destinations that are worth exploring. These destinations are known for their cultural heritage, natural beauty, and delicious local cuisine. Here are some top recommendations for places to visit after your trip to Morioka:
Morioka is a great starting point to explore the Tohoku region of Japan, which features several nearby destinations that are rich in history, culture, and natural beauty. With its efficient transportation system, visitors can easily continue their Japanese adventure beyond Morioka.
Morioka Travel Guide: Final Thoughts
Morioka is an exquisite city that exudes a cultural magnificence and scenic grandeur, presenting an abundance of activities and attractions for the discerning traveler to relish. From delving into historical landmarks and museums to savoring the authentic local cuisine and indulging in rejuvenating hot springs, Morioka has an eclectic array of options to cater to all preferences.
The city's exceptional fusion of modernity and tradition is emulated in its array of accommodations, ranging from the charming traditional Japanese ryokans to the opulent western-style hotels and inviting vacation rentals. Sojourners can choose from an extensive assortment of options that cater to their preferences and financial capabilities.
Furthermore, Morioka's central position makes it an ideal hub for exploring the neighboring regions, including venturing on day trips to the Hiraizumi UNESCO World Heritage Site or the spectacular natural beauty of the Appi Kogen ski resort.
Morioka stands out as an indispensable travel destination in Japan for voyagers seeking an idiosyncratic and genuine cultural experience, picturesque vistas, and unforgettable moments.
In the heart of Tohoku lies a city serene, Where cherry blossoms bloom in a pink and white scene. Morioka is the name of this charming place, Where ancient traditions still hold a steady pace.
The majestic Mt. Iwate towers in the distance, A sight to behold, a true natural existence. With ancient castles and temples to explore, Morioka is a city that leaves you wanting more.
The food is a delight, a true culinary treat, Wagyu beef and noodles, oh so sweet! The local craft beer is sure to please, A taste of Morioka that will put you at ease.
In the winter, snow covers the town, A winter wonderland, a sight to astound. The Hanamaki hot springs are a must-visit place, To soak and relax, and forget any life's pace.
Morioka, a gem in Tohoku's crown, A city with history, culture, and renown. A place to visit, a place to stay, A place that will make you want to come back someday.