Hong Kong is a fascinating city, one that you'll likely want to revisit again and again. But what do you do and where do you go once you've already been back a second or third time and have covered most of the top attractions? One way to explore Hong Kong a little deeper is by venturing into some of the more local neighbourhoods. Today we're going to focus on one such place: Sham Shui Po.
Located in Kowloon, Sham Shui Po is very much a working-class neighborhood and that means markets, eateries and culture galore! This place has a lot to offer. If you know where to look, so in this blog post we'll be sharing a self-guided walking itinerary, because the best way to explore Sham Shui Po is on foot. All you have to do is pick and choose what best suits your interests, and follow your curiosity.
Sham Shui Po is a neighborhood located in the Kowloon district of Hong Kong, with a history that is as diverse as it is intriguing. Originally an agricultural area, the district underwent a significant transformation in the 20th century, emerging as a bustling industrial center that was synonymous with textile manufacturing and trade.
The area was home to numerous textile factories, dyeing plants, and cloth wholesalers, attracting merchants from all corners of China and beyond, and serving as a hub for the global trading of textiles. However, the district's history is not without its darker moments, as it was also used as a prisoner-of-war camp by the Japanese during World War II.
After the war, Sham Shui Po experienced a massive influx of immigrants from mainland China, who came to the area seeking refuge and opportunity. This population boom fueled the growth of the local economy, and the district quickly became a vibrant and bustling hub of commerce and industry.
Today, Sham Shui Po is known for its rich cultural heritage and bustling markets. Visitors to the area can explore a range of markets, such as the Apliu Street Market, Cheung Sha Wan Road Market, and Pei Ho Street Market, where they can find an array of goods, including clothing, electronics, and traditional Chinese medicinal herbs.
In addition to its markets, Sham Shui Po is famous for its street food, which offers visitors a tantalizing taste of Hong Kong's culinary heritage. Fish balls, tofu pudding, and egg waffles are just a few of the delicacies that can be sampled from the numerous food stalls and vendors found throughout the district.
Despite undergoing significant redevelopment in recent years, Sham Shui Po has managed to retain its unique character and charm. The area remains a must-visit destination for travelers seeking an authentic and immersive experience of Hong Kong's diverse cultural heritage.
Things to do in Sham Shui Po Travel Guide
Markets & Shopping Streets
1) Apliu Street
When it comes to shopping for electronics in Sham Shui Po, you should strategically factor a visit to Apliu Street. Whether you're looking for brand-new electronics or second-hand electronics, chances are you'll find exactly what you're after in this street market. Apliu Street has it all from action cameras to mobile phones, and universal adapters to selfie-sticks. The best part is that you can find a bargain.
2) Golden Computer Center and Arcade
Speaking of electronics and technology, another place to check out is Golden Computer Center and Arcade. Which like the name suggests is focused entirely on computers and computer accessories. You can find low-cost computer desktops and laptops along with peripherals. Plus there's an entire section dedicated to gaming.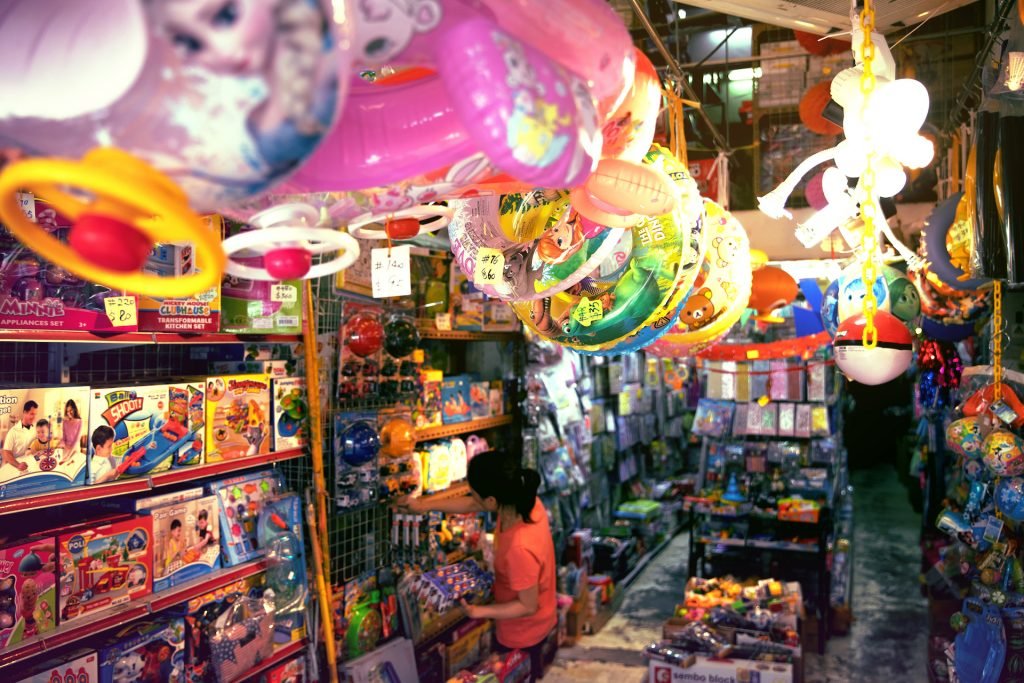 3) Fuk Wing Street
So we've talked about electronics quite a bit so far, but that's not the only reason to shop in Sham Shui Po. Another popular street in this district is Fuk Wing Street, which is primarily known for selling toys and all kinds of party supplies that range from decorations to goodie bags. Perhaps not what the average traveler may be in the market for, but it's a lively place worth browsing nonetheless.
4) Pei Ho Street

This street is home to a wet market where you can come and buy all your fresh produce, meats, and daily food items. There are also quite a few street food stands worth perusing. Remember that a long line of customers is always a sign of good food.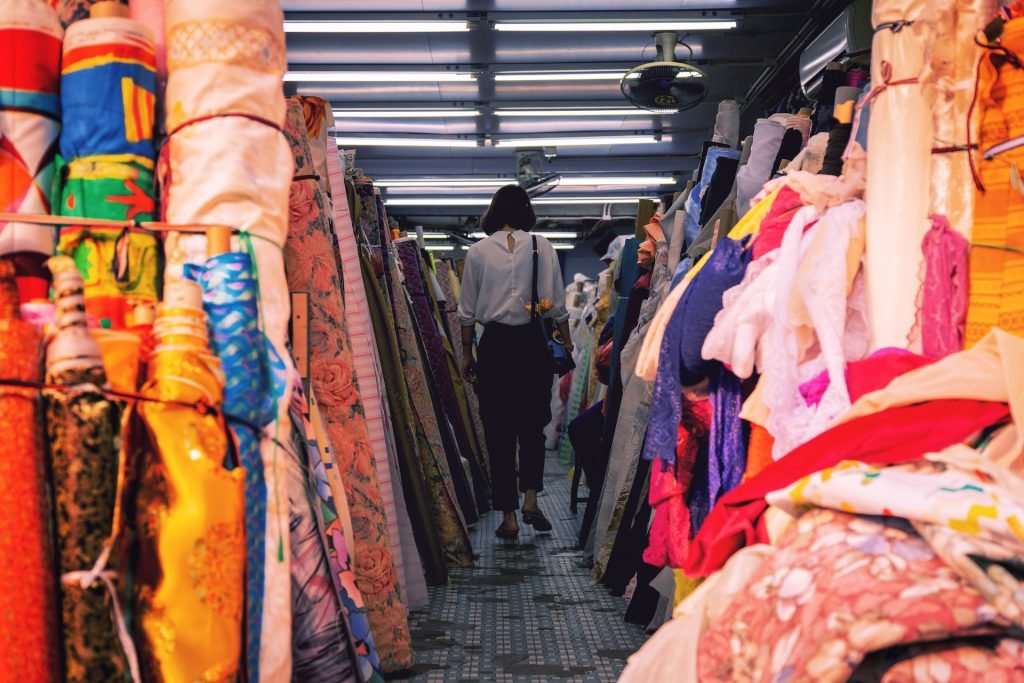 5) Cheung Sha Wan Road
If fashion is your thing, then you won't want to miss Cheung Sha Wan Road. This street draws both fashion designers looking to buy wholesale fabric, as well as fashionistas looking for a deal. It may appear a bit frenzied and chaotic, but if you come here with the patience to go through racks of clothes, you can find something to suit your style and budget.
Cafes & Restaurants
1) Man Kei Kart Noodles
If it's noodles you're after, one well-known spot in Sham Shui Po is Man Kei Kart Noodles, which is said to serve some of the best noodles in all of Hong Kong. The ingredients are laid out in front of you, so all you have to do is point at what you want; the pig liver noodles are quite popular if you're feeling adventurous.
2) Tim Ho Wan
When it comes to a guide to eating dim sum, you need to try eating at Tim Ho Wan at least once in your life. This place is an institution in Hong Kong, with multiple locations across the city, and a few worldwide! Some personal favorites from their menu include prawn dumplings, baked BBQ pork buns, and glutinous rice in a lotus leaf. Arrive before the lunch hour to avoid the wait.
3) Lau Sum Kee Noodles
This noodle shop specializes in egg noodles with wonton soup. Their noodles are freshly handmade each day with the use of a bamboo pole. There are no English menus at this eatery, but you can always resort to pointing at whatever looks good.
4) Kung Wo Beancurd Factory
For a little something sweet, head straight for the Kung Wo Beancurd Factory, which is best known for its tofu pudding. This is a popular Hong Kong dessert that is very silky and creamy, and will likely leave you wanting more. Another item to order aside from tofu pudding is soy milk, which can be served warm or cold.
5) Cafe Sausalito
If you're starting to feel weary after all this walking around Sham Shui Po, you can always stop for coffee at Cafe Sausalito. Named after the San Francisco Bay Area city across the Golden Gate Bridge, this coffee shop is one place to come and get your dose of caffeine so you can keep exploring the neighborhood.
Culture & History
1) Man Fung Building
It may seem strange to list an ordinary residential building as a tourist attraction, but Madrid-based artist Okuda San Miguel recently transformed this structure as part of a street art festival called "HK Walls". The structure is now covered in a colorful geometric design that forms the shape of a fox.
2) Sham Shui Po Park
This park is an important historical site in Sham Shui Po as it housed the main POW camp during the Japanese Occupation of Hong Kong. Also, as you walk through what today is a peaceful park, you'll notice that there are two memorial plaques to commemorate those who perished here.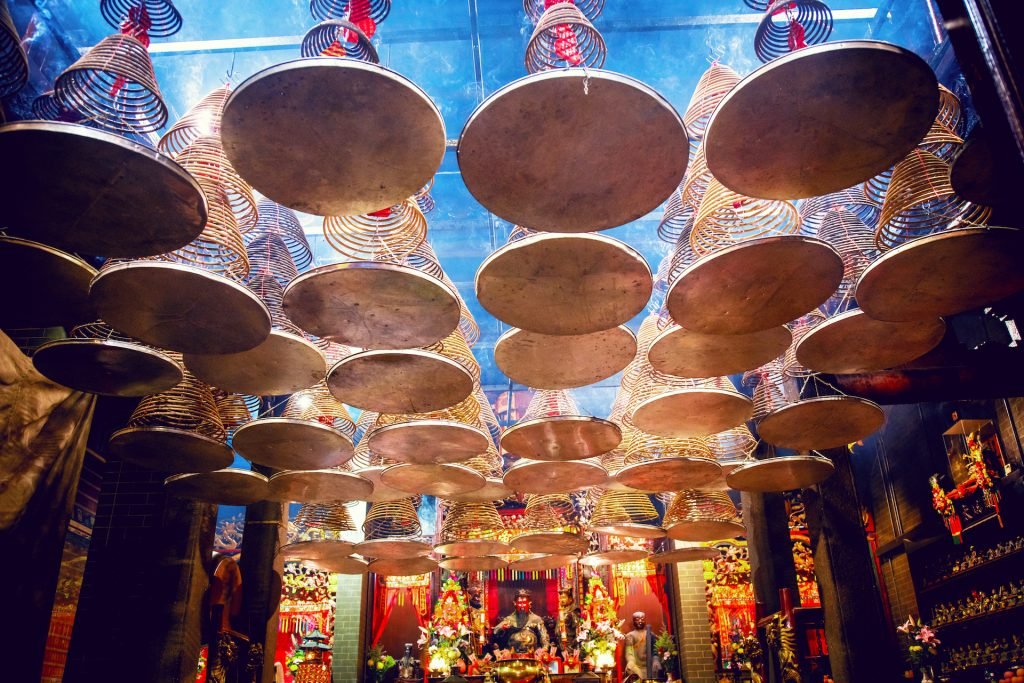 3) Kwan Tai Temple
This temple is dedicated to Kwan Tai who was a great warrior under the Three Kingdoms period and is revered as the god of war and righteousness. Furthermore, the temple also houses other smaller deities and is open to the public.
4) Sam Tai Tsz & Pak Tai Temple
This is a two-temple complex comprised of Sam Tai Tsz Temple & Pak Tai Temple; Sam Tai Tsz was built by Hakka immigrants in 1898 and houses relics that date back to the late Qing Dynasty, while Pak Tai Temple was built by a fisherman in 1920.
5) Bo Wah Effigies
Bo Wah specializes in creating paper effigies, which are part of Chinese rituals and traditionally burned as offerings to honor the deceased. Hence, most standard effigies are of clothes and houses, but these days they also create effigies of modern-day items like smartphones. Setting foot in here is a bit like visiting a museum and you just never know what you're going to find.
Boutiques & Shops
1) Doughnut
Doughnut is a brand that creates colorful, high-quality backpacks and luggage. It was started by a group of young local designers back in 2010. Moreover, the label has since grown in popularity and opened up at a few more locations in Hong Kong.
2) Midway Shop
Midway Shop is a travel-themed store in Sham Shui Po.. The whole concept is about documenting individuals, products and sites from across the globe. Inside the store you can find photography, totes, mugs, shirts, and other objects with a story behind them.
3) Brothers Leathercraft
If it's handcrafted leather goods you're after, another stop to add to your Sham Shui Po walking itinerary is Brothers Leathercraft. This workshop and store sells all sorts of leather goods. Ranging from wallets and handbags, to belts and shoes. Alternatively, if you're a craftsman in the making yourself, they sell leather for your own creations.
4) Toolss
This is a journal and stationary shop with products from around the world that have been carefully curated by the owner of this store. Moreover, the place also houses a coffee shop, so you can unwind with a cup of hand drip coffee.
5) Form Society
Another interesting place in Sham Shui Po is Form Society. This space is divided into different sections for exhibitions and collaborative projects. Thus, they're focused on bringing the community together. So they also organize pop-ups, speakers' sessions, and workshops where people can come and learn a new craft or skill.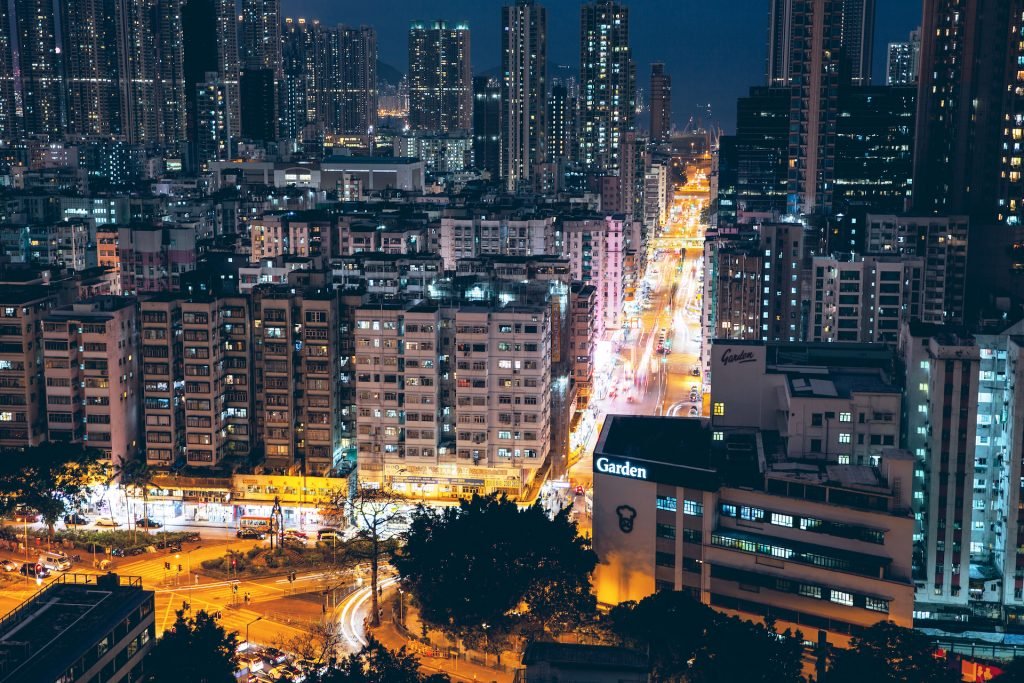 Hopefully, this article has given you a few ideas to get started. As you can see, Sham Shui Po has plenty to offer and it's worth adding to your Hong Kong itinerary if you're looking to experience the city beyond the main tourist attractions.
ppp
Sam Shui Po Accommodations Guide
Sham Shui Po is a vibrant neighborhood in Hong Kong that provides a unique and authentic experience for travelers. This popular tourist destination offers a diverse array of accommodations to cater to the varying preferences and budgets of visitors.
For frugal travelers, Sham Shui Po boasts several hostels that deliver affordable and practical lodgings for backpackers and solo explorers. These hostels provide shared rooms and dormitories furnished with bunk beds, as well as private rooms for those who value privacy. Y-Loft and Check Inn HK are among the most popular hostels in the area, providing a plethora of amenities such as wireless internet connectivity, air conditioning, and round-the-clock reception.
Upscale hotels are also available in Sham Shui Po, offering a luxurious experience for discerning guests. The Panda Hotel, in particular, is highly favored by visitors, providing commodious and cozy rooms, an outdoor swimming pool, fitness center, and various dining options. Additionally, the L'hotel élan and Dorsett Mongkok present chic and contemporary lodgings, granting easy access to nearby attractions and transportation.
For those who prefer an authentic and immersive experience, guesthouses and home-stays are a great option in Sham Shui Po. These accommodations are typically operated by local families, presenting a rare opportunity to experience the local culture and hospitality. One such establishment is the Urban Pack, which provides comfortable rooms and a shared kitchen, as well as guided tours and cultural activities.
Sham Shui Po's accommodations provide guests with easy access to the neighborhood's lively markets, street food, and cultural landmarks. The locale is known for its vivacious and dynamic ambiance, making it a highly popular destination for those in search of an authentic and enriching travel experience. All things considered, Sham Shui Po's accommodations offer a diverse selection of lodgings, catering to a broad spectrum of travelers.
This campaign was created in partnership with the Hong Kong Tourism Board and iambassador. Images provided by HKTB.