Brescia Travel Guide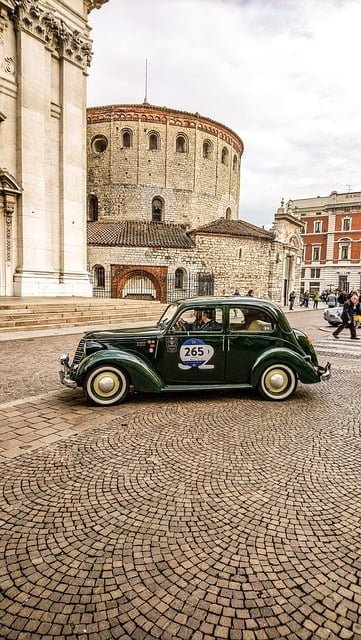 Introduction
Brescia doesn't come up in tourist guides much, as it is an industrial city. But, its abundance of museums, Roman ruins, and castles make it a hidden gem. If you're looking to leave the foreign crowds behind, give this place a look.
Top Attractions
Begin your time in Brescia by visiting Tempio Capitolino e Piazza del Foro. Back in 73 AD, this ruins complex was a temple dedicated to Roman gods Minerva, Juno, and Jupiter. What's more, there are also remnants of an earlier temple erected during the reign of Julius Caesar.
While only fragments of this landmark remain, you'll still find sculptures, frescoes, and mosaics. The entrance fee is 8 EUR. But you can save money by buying the Brescia Card, which covers admission to this attraction and many others in town.
After that, spend a couple of hours inside Museo di Santa Giulia. This institution calls a former monastery its home. Its frescoes and murals are a major draw, as curators have preserved them as they were centuries ago.
But this museum isn't just about this monastery's past. It also contains artifacts from the past of Brescia. These include items from Roman times and religious implements like crosses and artworks. Admission is 10 EUR, but again, you can get a better deal by getting a Brescia Card.
Art lovers will also want to include Pinacoteca Tosio Martinengo in their Brescia travel itinerary. It's a great sport for those tired of the "masters", as this 170-year-old gallery mostly showcases local artists. However, you'll find a few top-tier creatives, like Raphael, on its walls.
Throughout its 21 exhibits, you'll find over 800 works of art. And unlike other attractions in this town, admission is free.
If you like churches, ensure you make room for Duomo Vecchio di Brescia in your schedule. Dating to the 11th century, this ancient church is one of the best examples of Romanesque architecture in Italy. Within, its paintings, frescoes, main altar, and the sarcophagus of Bishop Berardo Maggi are the main highlights.
Other Attractions
If you have more time in Brescia, expand your itinerary by including Brescia Castle in it. It sits atop Cidneo Hill, which stands more than 240 metres above the city below. This advantageous position has been home to fortifications since Roman times. However, the current structure dates from the medieval era.
The castle grounds are impressive on their own, as its owners have done a great job maintaining its ramparts and walls. Along its perimeter, you'll find many cannons as well. But for the full experience, visit the on-site museum, which contains weaponry that once armed this castle's soldiers.
As a city that's multiple millennia-old, Brescia has undergone many rebuilds. By visiting the Brescia Underground, you can explore this place's many layers. From Roman foundations to medieval canals, you'll find plenty of surprises beneath the streets of Brescia.
Note that you cannot explore on your own here. To discover the Bresica Underground, you'll need accompaniment by guides. Through their headlamps and expert commentary, you'll have a safe and fun time.
If you have an auto racing enthusiast in your group, a trip to Museo Mille Miglia may be in order. This institution's creators founded it to commemorate the Mille Miglia, an annual motorsports race that ran from 1927 to 1957 in Italy.
Within its galleries, you'll find replicas of the speed machines from those eras. In particular, check out the old Ferraris and Aston Martins. They may not resemble today's slick sports cars, but they were curvy enough for their era.
Want to exercise and take in the views around Brescia? Rent a bike and ride it along the Ciclo Pedonabile Vello Toline. Along this four-kilometre trail, you'll trace the shores of Lake Iseo, passing through several tunnels along the way. Don't miss it!
What To Eat
At lunch, find a restaurant that serves Minestra Sporca. Don't let this soup's name turn you off (it literally means "dirty soup" in Italian). It refers to the disparate ingredients, not its cleanliness. In this dish, you'll find liver, rice, onions, carrots, and potatoes in a chicken broth. Served with cheese over top, it is a hearty meal.
For dinner, have some Uccelli Scappati. Once again, this dish's Italian name can cause confusion. Translated literally to "escaped birds", it is what hunters would eat when they failed to bring home freshly killed fowl.
This meal uses veal or pork as its source of protein. Cooks take this meat, roll it in pancetta, put it on skewers, put sage on it, then cook it with butter and white wine. Not a bad consolation dish!
End your day with a slice of Pandoro. Pandoro is a sweet bread made with loads of sugar and egg yolk and is topped with whipped cream or melted chocolate. Usually, this bread is only found around Christmas, so don't miss your chance to have it.