Jaipur 'The Pink City' Travel Photos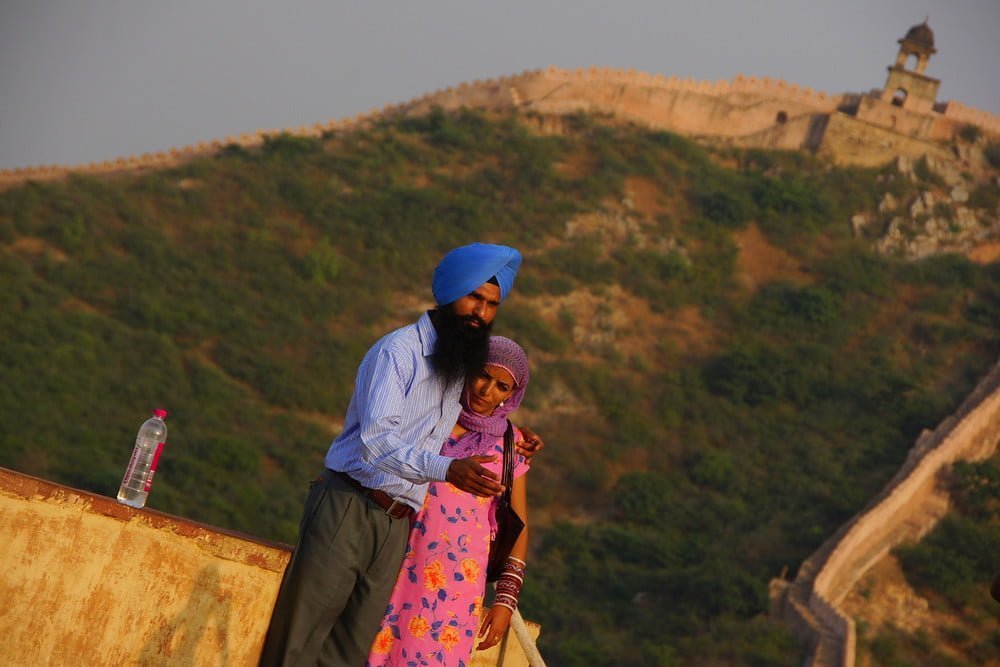 When I first stepped off the train in Jaipur I felt a jolt a adrenaline rush through my veins.  I had taken the train from Delhi with much anticipation.  As I gathered my backpack and jumped on rickshaw, little did I know at the time what kind of adventures would be in store for me as I first broke ground exploring the province of Rajasthan.
I had for years been anticipating a chance to tour around Rajasthan and I was finally manifesting my dream into reality.  Jaipur also known as the 'The Pink City' certainly didn't disappoint and it even exceeded my initial high expectations.  Being the largest city & capital of Rajasthan it has a lot to offer those who are lucky enough to visit.  Because of its impressive Forts, monuments and floating Palace it's often been referred to as the Paris of India.
One of the most fascinating aspects of Jaipur is that it was India's first planned city when it was formed by Sawai Jai Singh.   Jaipur, known by many as the Pink City, has distinctly coloured buildings that were designed to resemble the red sandstone architecture of Mughal cities.  When the Prince of Wales visited back in 1876 a fresh coating was plastered over the buildings to mark the occasion.
For those backpacking in India, Jaipur is a destination I recommend highly.  It's a fascinating city, but even more importantly, it serves as ideal launching pad to explore the rest of Rajasthan.  The following photo essay offer a small sample from my journey back in 2010:
Photo Essay:
A monkey leaps along the outside of this fort wall.  I was sure glad I brought my telephoto lens along with me.
Some Indian men perform an animated song to the delight of those watching.
A snake charmer performs a mesmerizing song just outside of the Fort.
This imposing tree stood tall in this Fort that I visited during my stay in the Pink City.
This is a shot of the Floating Palace (aka Jal Mahal or Water Palace) – Jaipur, India
A man sits outside on the ledge with has basket of crispy flat-bread – Jaipur, India
An Indian man with a distinct face and headdress posers at the Fort – Jaipur, India.
An India lady strolls down the street in her colourful and distinct red sari.
An overhead perspective shot at night of Jaipur as it shines brightly.
An Indian man demonstrates how he makes elephant dye imprints – Jaipur, India.
A group of Indian boys are delighted to see me and pose for a group shot.
A candid discussion between these two Indian men on the streets of Jaipur, India.
Some various forms of pottery and trinkets on display at the market.
Two Indian boys pose with their goat on the bustling streets of Jaipur, India.
Three wise men sit down to share a conversation.
A man hauls and enormous load of tires on the back of his rickshaw.