Ipoh Travel Guide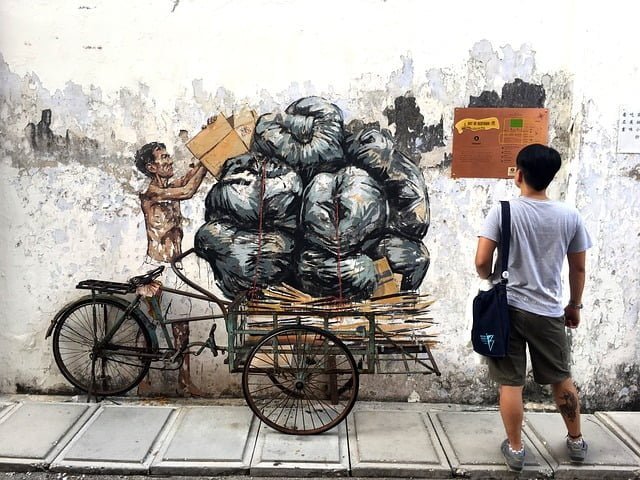 Introduction
Located roughly halfway between Penang and Kuala Lumpur in Peninsular Malaysia, the city of Ipoh may lag in name recognition today to the formerly mentioned cities, but a century ago, it was the place to be.
Newly discovered tin deposits meant people were flooding into the area in droves seeking riches. It sparked a building boom which gave it a treasure trove of beautiful buildings that continue to draw people here despite the lack of mineral wealth in the present day. Its limestone karst scenery only adds to this destination's appeal – slot 2-3 days for this spot before moving on to KL or Penang.
Cultural Attractions
Start your tour of the capital of Perak State by heading straight for Ipoh World. An intriguing museum which aims to tell the story of this city's tin mining boom days, it will immerse you in this world not long after paying the admission fee.
Tour guides will explain what life was like here between the late 19th to the early 20th century when Hakka Chinese moved to this corner of Malaysia to pull what was an immensely valuable mineral at the time out of the ground. You'll see how they worked, lived, and played, the latter of which often involved plenty of gambling and raunchy entertainment.
Next, head over to the Kek Lok Tong Cave Temple. A Chinese place of worship located within an immense limestone cavern, it impresses visitors with its larger than life presence. While it contains the usual assortment of statues depicting Buddha and Chinese deities, it is the stalactites and stalagmites within this cave that will wow you.
Outside, there is a garden which will find favour with lovers of the outdoors, with the lotus pond, gazebos, and a large number of floral species being the main highlights.
This region contains additional noteworthy caverns, with the Perak Cave Temple being another that is well worth your time. The entrance is located at the top of 450 steps, so to arrive early in the morning and take your time.
Once you get inside, though, you'll be in for a treat – dressed in murals and with a 40-foot high statue of a Sitting Buddha (and a smaller Standing Buddha) greeting you, this place has an atmosphere you must experience to fully appreciate how special this place really is.
Back in Ipoh Town, make an effort to find the Ho Yan Hor Museum. A former two-storey shophouse which used to be the company HQ of a well-loved local brand of herbal tea, this institution relays how the founder went from making and selling tea out of his humble home to building it into a regional empire which still sells well to this day.
Visitors are limited to 20 at a time inside this small building, so don't be disappointed if you are made to wait outside when you first arrive.
Other Attractions
On your first full day in town, either hire a guide or get self-guided materials from local tourism authorities so you can go on the Ipoh Heritage Walk. It is designed to take you around this city's historic downtown, which is filled with stylish buildings which harken back to what was in vogue more than a century ago.
You'll get to see structures built in styles ranging from neo-classical to art deco, as well as numerous street art murals on walls in many alleys along the way. Be sure to sample some white coffee during your wanderings, as it is a style of the popular caffeinated beverage that was invented here.
Travelling as a family and looking for a fun day out at a water park? Young at heart and looking for a break from the oppressive equatorial heat? Include the Lost World Of Tambun in your plans, as this popular theme park has attractions that will appeal to all ages.
Placed amidst the region's many limestone karsts and its thick jungle, it is an atmospheric place which plenty of unpretentious fun on offer. From a water park which boasts an epic lazy river, relaxing hot springs, and thrilling tube slides, to an amusement park with kid-friendly and thrilling rides, you'll have a hard time leaving when the day finally comes to a close.
If you are looking to relax and unwind in a lower-key way, drop by Gunung Lang Recreational Park. Five kilometres from downtown Ipoh, it offers a serene atmosphere amid lakes and karsts to chill out on a bench or an idyllic place to get in your daily run.
Before departing this gorgeous city to your next destination in Malaysia, take time to admire the awe-inspiring architecture of the Ipoh Railway Station. Originally intended to be a hospital, it was later converted for use as a railway station. As such, its look ended up being more palatial than your average transit station.
As a result, many locals know it as the Taj Mahal of Ipoh, so take your time and look around before rushing to catch your train.